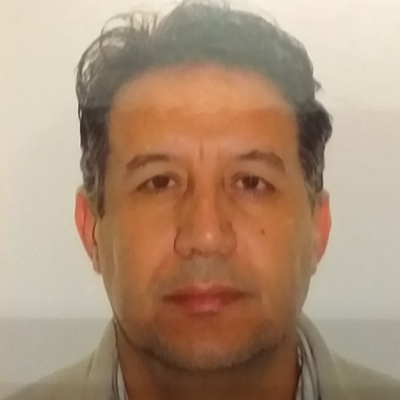 Abdulghani Elazreg
Teaching Electronics, wireless communication
Derby, Derby
About me:
My experience working in varied environments has enabled me to develop a range of practical skills. I am able to manage challenging behavior effectively, conduct activities safely, and communicate with students from diverse backgrounds. Further, I am very creative and enjoy sourcing materials that make learning interesting and able to work effectively with colleagues to achieve the organization's mission and strategic priorities. Also motivating and inspiring is a very significant contribution that I am confident I can bring to the course. My academic qualification provided me with exceptional writing skills good time management and organizational skills in resolving complex technical issues and coming up with fast efficient solutions. Planning my time effectively to meet deadlines was imperative to my work at Tripoli College of Electronic Technology, University of Derby and during my PhD research at Loughborough University. I have a good understanding of core subjects including Computer Science, Electrical & Electronic Principles and Theory, Engineering Mathematics, Control Engineering, and Wireless Communication Systems and feel that I would be able to convey these subjects to students in a creative, enjoyable, and exciting way. I also have good advanced knowledge of Microsoft Windows environments and Office package (Word, Excel, Access, PowerPoint, FrontPage, and Outlook). I am a well-organized, confident communicator and self-motivated to get the job done in a reasonable period of time. I am also working hard to complete tasks and find ways to save time while completing daily assignments and am able to take on jobs with a degree of responsibility due to strong morals and ethics ensuring honesty and reliability. Enjoy meeting new challenges and seeing them through completion, while remaining confident and good-humored under pressure with a good eye for detail. An individual who adapts well to new situations and has consistently worked effectively as a team member and also carry out additional responsibilities that are essential within the role as it evolves within the development of the organization. I understand the need to remain flexible to support last-minute demands and changes and manage time by allocating tasks and activities and keeping track of them in diaries and daily to-do lists. During my teaching experience, I gained a comprehensive understanding of health and safety regulations for all students, staff, and visitors. During my teaching experiences, I have developed and progressed; I have increased my teaching skills each year, mainly for my students and for my own career. I would like to be considered for the Assistance Professor position, which I believe will significantly impact my career. I also would like to have something new to learn, something else to share with others or another approach or resource to produce, publish and evaluate. This opportunity of the challenge will support me to develop my career skill as an Assistance Professor with professional support and it is important in maintaining and enhancing the quality of teaching. Furthermore, my research interests include the design and implementation of communication algorithms for wireless communication systems. During my PhD studies and working as a Researcher at the University of Derby, I have published high-quality scientific papers in IEEE conferences and IET journals. Furthermore, I assisted and supervised PhD research students to achieve their objective,s especially in the field of digital signal processing and wireless communication by publishing high-quality scientific papers. 
Experience
Online Teaching-UK                 Privet Online Teaching
Oct 2020 – Present
During the pandemic, I have started to teach undergraduate and postgraduate students online privately in Electronics, Computer and Communication Engineering Fields. Most of my students from Middle East countries. 
Planning, preparing and delivering lessons via different online methods.
Teaching different subjects such as Wireless Communication System, Digital Logic Circuit Design, Introduction to C++ Language and Principles of Computer Engineering Design.
Evaluating students during lessons and then reporting their progress to each student.
University of Derby-UK                       Researcher
Mar 2016- Aug 2020
Responsible for writing up research papers and presenting research findings in MIMO communication systems, interference cancellation in cooperative relay network and Massive MIMO systems. 
Creating algorithms and programming codes for wireless communication system.
Assisting PhD students through their PhD studies and undergraduate and postgraduate students in their final projects.
University of Derby-UK       Part time Associate lecturer and
                                                          Lab Demonstrator
Jan 2016- Aug 2020
Assist and teach undergraduate students in the following subjects such Electronic Systems Lab, Analog and Digital Systems Lab, Embedded software systems, FPGA Labs and Communication system. Assist students in their final project in Embedded software systems.  Also, I did teach tutorial lessons to undergraduate students for the above subjects.
Grade student Lab course works, course assignments and exams.
Assisting my line manager (Professor) to prepare tutorial key answers and responsible to schedule and maintaining regular office hours to meet with students. 
Institute of Innovation in Sustainable      Visiting Research Fellow
Engineering, University of Derby-UK
Aug 2015- Mar 2016
Responsible for writing up research papers and presenting research findings in asynchronous cooperative relay network, cooperative relay network in high-speed railway network.
Assist postgraduate students in Electrical Technology department with Lab work.
Action for Blind People                      Information Technology Volunteer
Loughborough College-UK
Mar 2014- May 2014
Worked as part of a team in a busy office environment processing, entering data accurately onto computerized databases & Excel spreadsheets.
Administrating, updating and maintaining website database with responsibility for database security, and also preventing data loss.
Writing up status reports and producing statistical information for senior managers with general administration.
Advanced Signal Processing Group                   PhD Researcher student
    Loughborough University-UK            
Dec 2007- Jul 2012
Proposed two novel interference cancellation algorithms and new closed loop extended orthogonal space time block coding scheme for cooperative wireless networks.
Leaded and assist researcher student to achieve their objective.
Gained valuable experience during presenting my research work in high quality IEEE international conferences.
Tripoli College of Electronic Technology -Libya         Lecturer 
May 2004- Sep 2007
Involved with the preparation and presentation of a number of lecture courses including electrical/electronics engineering, engineering mathematics and computer sciences ranging from foundation to advance level.
Writing digital electronics laboratory curricula for undergraduate students and implemented the experiments at the laboratory.
Developed and delivered a new training program by creating training manuals, curricula and training guides for Control Engineering Department. Teaching undergraduate students to design and implement their control system model using C++ programing language and Matlab/Simulink simulation software.
Supervised many undergraduate student's final projects through all stages from design to implementation, also supervised final year student training each term to periodic visits to their industrial training sites.
I also worked as invigilator, member of the college examinations and internal examiner of several student projects.
Tripoli College of Electronic Technology -Libya       Associate Lecturer
Jun 1994- Nov 2000
Assigned as a coordinator for Computer Network and Digital Electronics laboratories. Assist and taught undergraduate students in the following subjects such as introduction to computer, digital electronic I&II Lab, microprocessor Lab, computer network Lab, Matlab and Simulink simulation software for engineering technology, C\C++ programming Lab and operating system Lab.
Education
Loughborough University-UK
Dec 2007 – Jul 2012
PhD Digital Signal Processing in Wireless Communication
Coventry University-UK
Sep 2002 – Oct 2003
MSc Control Engineering 
College of Electronic Technology- Ben-Walid- Libya 
Mar 1989 – Jul 1993
BSc Computer Engineering
Education / Training profesionals
Professionals from different sectors near Derby, Derby
Jobs near Derby, Derby
Found in: Jooble GB - 23 hours ago

---

Wade Macdonald

Nottingham

Finance Business Partner - Operations - Hucknall/Nottingham - £60,000 12 month FTC - Hybrid working The Company · I am currently engaged with a well known and impressive Business based in Hucknall to find a talented Finance Business Partner to help continue the Companies impres ...

Found in: Jooble GB - 19 hours ago

---

Hogan Lovells

East Midlands

Job Details Deadline: Ongoing · Length: Virtual Internship · Roles: Legal/Law · Location: East Midlands, East of England, International, London, North East, North West, Northern Ireland, Scotland, South East, South West, Wales, West Midlands, Yorkshire and Humberside · Virtual Ex ...

Found in: Talent UK - 3 days ago

---

Encore Professional

Matlock

Permanent

Machine Operative · £13.73 Per Hour · Heanor · Day Shift · Machine Operativerequired for an established engineering company based in Heanor. Machinist will be confident working with various machines and machinery and have the ability to work in a fast paced environment. · The Ide ...