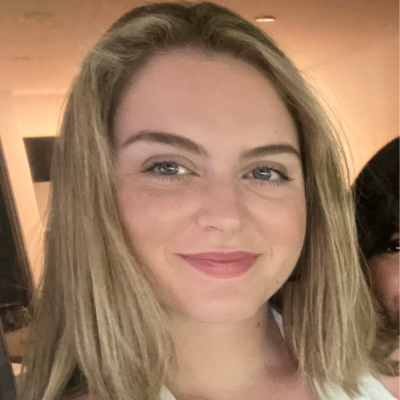 About me:
Registered Nurse with 4 years experience, 1 year working on a Cardiothoracics ward, looking after post recovery high dependent patient's and 3 years working in the busy Emergency Department in Queen Alexandra Hospital. I am passionate about delivering high quality care, keeping up to date with protocols whilst working in high pressure, intense environments. I pride myself on my time management and organisational skills; ensuring tasks are met in a timely manner, so the patients gets the best possible outcome with patient satisfaction. I am looking for a new challenge to which i can use my excellent communication and adaptability skills. 
Experience
 

12/2021-current

 

 

 

 

 

 

10/2019 – 12/2021

 

NHS Bank Partners, Portsmouth Trust- Queen Alexandra Hospital

 

I work mainly in the emergency department at QA, whilst also working on various other wards within the hospital, to explore specialties and improve my nursing knowledge. For example, working on, G5 (high respiratory ward), stroke rehab, stroke, medical and surgical. I mainly work in ED as I enjoy the challenges it brings and I feel comfortable in high stress situations. 

 

 

 

 

 

NHS Portsmouth Trust -Portsmouth, Hampshire

Registered Nurse- Emergency Department

I provide professional nursing care and emotional support to patients and their relatives during difficult times.
Continuously monitor patient's vital signsand possible deterioration, ensuring escalation to the appropriate clinician when there is a change in their baseline.
Working in the RESUSdepartment where the critically ill patients aretreated such as, cardiac arrests, BIPAP, traumas, severe sepsis, COVID-19.
Work in a multidisciplinary team, ensuring the patients get the bestintegrated care possible.
Regular plastering and wound care
10/2018 - 07/2019

Plymouth Hospital Trust -Plymouth, Devon

Registered Nurse- Cardiothoracics, Crownhill Ward

Cared for post high dependent surgical patients recovering frommajor surgeries suchas oesophagectomies, who need a complexed care regime with close monitoring.
Coordinated withthe multidisciplinary teamsuch as, physiotherapists, occupational therapists, clinicians and pain specialists to ensure optimum recovery time and success.
Comforted patients and families, especially during challenging and stressful timesand updated the patients on their care at all times, making sure they are aware of the recovery process.
Carried out regular monitoring and wound carepost surgery.
Education
Kings College London 2015-2016  (1st year)
Transferred to Plymouth University 2016-2018, upper second class 2:1 Batchelors degree in Nursing
Other users who are called harriet
Professionals from different sectors near Portsmouth, Portsmouth
Jobs near Portsmouth, Portsmouth
Found in: Talent GB Sponsored - 3 days ago

---

Customer Account Co-ordinator · £12.00/hr PAYE plus hols · Fareham · 12 month contract · As a Customer Account & Change Co-ordinator working for our client based in Fareham, you will develop close and confident relationships with customer to satisfy their needs. · You will ma ...

Found in: Talent GB Sponsored - 5 days ago

---

Are you an experienced Account Manager? Are you looking for an exciting new challenge? If the answer is YES, we want to hear from you · Draper Tools is a family business with a rich history, a strong, supportive 'family culture' and a passion for continuous improvement. We believ ...

Found in: Talent UK - 2 days ago

---

ValorHospitality

Fareham

fulltime

Front Office Supervisor · Competitive + Benefits · Holiday Inn Fareham - Solent, Fareham PO15 5RJ · Valor Hospitality is a trusted, multiple award winning, and full service, international hospitality company operating in the US, UK, Europe, Africa, Asia and the Middle East. We a ...