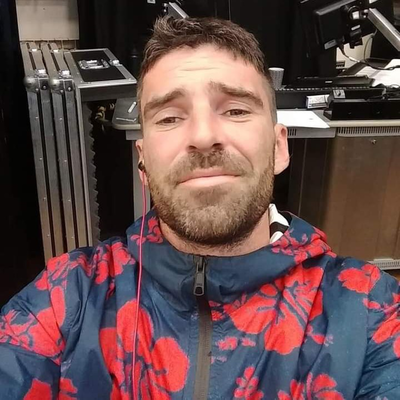 About Mark Murphy:
I've recently moved to Grantham from Northampton I'm currently looking for permanent work as I had to leave my previous employer, due to moving to Grantham as my partner became pregnant. I'm hardworking very willing I work great as a team member . I've got experience of working in a warehouse and the warehouse environment. I love working and keeping busy I'll do anything that is asked of me . I have great communication skills I'm focused and passionate about making a good life for myself and my soon to be family 
Experience
support worker
ENCS - Rushden
February 2022 to Present
• To provide emotional support to residents
• ensuring that all residents feel supported and offer support when needed.
• establish collaborative relationships with residents working to increase their strengths.
• safely resolve crisis situations and respond without judgement to problematic behaviour.
• To maintain the upkeep of the house (i.e.) making sure house keeping is done.
• To keep records including daily handovers, phone call log and updating files as appropriate.
• Supporting and monitoring their healthcare needs including administering medication .
• supporting them to pursue hobbies and interests .
• Understanding their communication needs and adapting my communication to each individual .
• providing a safe and clean environment.
Peer Educator
The Hepatitis C Trust - Northampton
October 2021 to Present
• Maintain regular contact with all peers to ensure the well-being and address any arising issues of the
individual peers .
• liaise with support providers to coordinate direct referrals for treatment.
• liaise with outreach clinic to coordinate direct referrals for treatment.
• Working alongside drug services to improve confidence and competency around hepatitis c
engagement, testing and care.
• referral to those diagnosed with hepatitis c into treatment.
• supporting diagnosed service users along the hepatitis c treatment pathway.
• identifying existing barriers to testing for both staff and service users and help to overcome them.
• To participate in training as identified and requested by the project manager.
• To maintain a professional attitude whilst dealing with the residents, the recovery house team and
other supporting agencies .
• To keep records 
Education
I have a level 2 in health and social care 
English g.c.s.e
Maths g.c.s.e
Professionals in the same Healthcare sector as Mark Murphy
Professionals from different sectors near Grantham, South Kesteven District, Lincolnshire
Other users who are called Mark
Jobs near Grantham, South Kesteven District, Lincolnshire
Found in: Talent UK - 5 days ago

---

Probe

Mansfield

Permanent

Job Description · The Company · This is a family business where changing people's lives through the products that they design, manufacture and install is a daily occurrence. With 35 years' experience under their belt, they are a leading provider in the UK, a market leader in Eu ...

Found in: Talent GB± - 14 hours ago

---

Job Description(UK Residents Only) The Role As part of our ambitious growth plans, we're significantly investing in our Nottingham based product and technology teams who develop award winning software that enables renewable energy operators to digitalise their operations and main ...

Found in: Talent UK - 5 days ago

---

Position Description: · CGI is a leader in mission-critical software systems for the space industry. We work on the major European navigation, communication and earth observation programmes and are specialists in space security and ground control systems. Over 35 years experienc ...