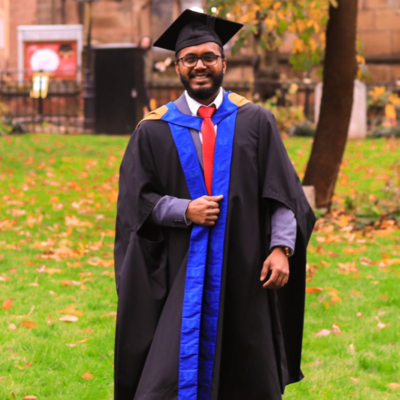 Services provided £30

/ hour
Technology / Internet (2)
Data Analytics
Google Analytics

About soham bais:
A social, digital and web analytics professional with 4+ years of experience in data analysis and reporting, seeking a position to leverage skills in improving online performance and user engagement. Recently worked with Bridgestone EMIA to give technical solutions and recommendations to tackle the distressed market in the UK, and how to improve their web, e-commerce and digital presence.
Experience
As an analyst, I have gained extensive professional experience in analyzing and interpreting data to provide valuable insights and support decision-making processes. Throughout my career, I have developed a strong proficiency in various analytical techniques, tools, and software. Here is a summary of my professional experience as an analyst:
1. Data Analysis: I have demonstrated expertise in collecting, organizing, and analyzing large datasets from various sources. I am skilled in using statistical methods and software to extract meaningful patterns, trends, and correlations from complex data sets.
2. Reporting and Visualization: I have experience in creating clear and concise reports, dashboards, and visualizations to communicate analytical findings effectively. I am proficient in using visualization tools such as Tableau, Power BI, or Excel to present data in an insightful and visually appealing manner.
3. Market Research: I have conducted extensive market research to identify market trends, customer behavior, and competitive landscapes. I am experienced in gathering data through surveys, interviews, and secondary research methods. I can effectively analyze market data to provide actionable insights and recommendations.
4. Financial Analysis: I have a strong background in financial analysis, including budgeting, forecasting, and financial modelling. I am skilled in evaluating financial statements, assessing performance metrics, and identifying areas for improvement. I can conduct cost analysis, ROI calculations, and variance analysis to support financial decision-making.
5. Business Process Improvement: I have actively participated in process improvement initiatives, employing analytical techniques to identify bottlenecks, inefficiencies, and areas of improvement. I have worked on projects to streamline operations, reduce costs, and enhance overall productivity.
6. Cross-functional Collaboration: I have collaborated with various teams and stakeholders, including executives, managers, and subject matter experts, to understand business requirements and align analytical efforts with organizational goals. I possess excellent communication and interpersonal skills, enabling me to effectively convey complex analytical concepts to non-technical audiences.
7. Data-driven Decision-Making: Throughout my career, I have emphasized the importance of data-driven decision-making. I have worked closely with decision-makers, providing them with timely and accurate information to support strategic planning and operational decision-making processes.
Overall, my professional experience as an analyst has equipped me with a diverse skill set in data analysis, reporting, market research, financial analysis, process improvement, and collaboration. I am dedicated to leveraging my expertise to deliver valuable insights that drive organizational growth and success.
Education
Graduated with Distinction in MSc Business Analytics from Coventry University 2021-2022. I was the Course representative for the year and addressed issues with the top management in order to provide better student experience to the cohort. Also, I learned different software to improve my analytical skills in different domanins 
Professionals who compete with soham
Professionals offering similar services to those of soham bais
Professionals in the same Marketing / Advertising / Public Relations sector as soham bais
Professionales offering Data Analytics services
Professionales offering Google Analytics services
Professionales offering Web Analytics services
Professionales offering Data Analytics services
Professionales offering Google Analytics services
Professionales offering Web Analytics services
Professionals from different sectors near Coventry, Coventry
Jobs near Coventry, Coventry
---

Britvic

Rugby, United Kingdom

At Britvic we're on a journey to become the most dynamic soft drinks company. As one of the UK's leading players in the FMCG market we pride ourselves on setting high standards, being courageous and p ...

---

Swindale Parks

Walsall, West Midlands, United Kingdom

Our client, a long-established manufacturer & supplier of pressed & assembled components to a multitude of industrial sectors is seeking a talented Production Planner to join their Production Engineer ...

---

Next

Birmingham, United Kingdom

SHIFTS YOU ARE APPLYING FOR: 38.To be a successful Sales Manager, you will lead and inspire your team to prioritise outstanding customer service and achieve performance targets. · You can count on us ...