10 tips for hosting a successful webinar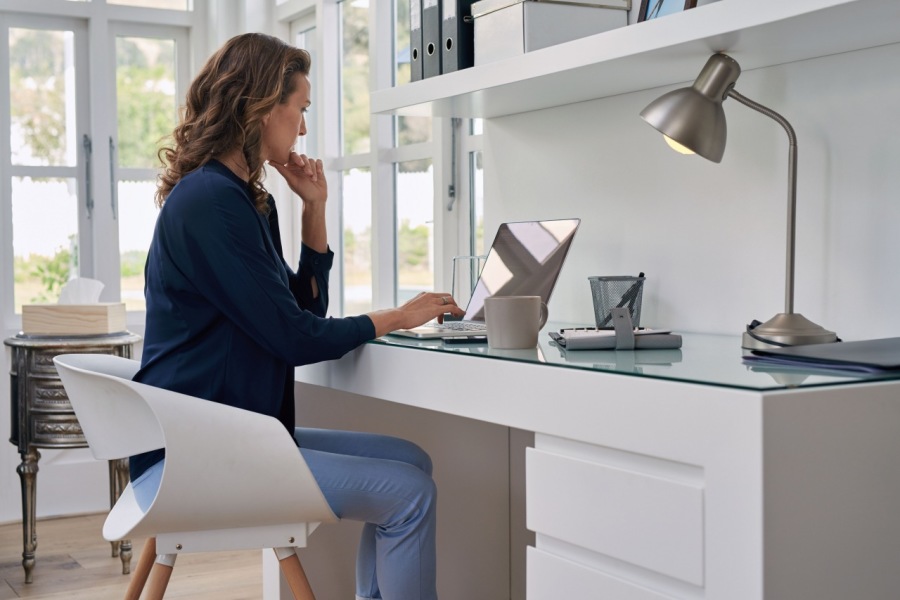 Webinars are a great, cost effective way to attract your potential customers through knowledge and experience sharing without any geographic limitations. They are easier to organise than face-to-face events, but still come with a number of challenges. Here are a few tips to make them a success for your small business:
1. Create a detailed plan
Look at all the elements that you will have to get under control and create a plan with deadlines and assigned roles. Allow yourself plenty of time – you would want to be ready to start promotions at least three weeks before the live event. You will need to plan for a few reminders and be ready for any unexpected issues.
2. Invite engaging speakers
Your speakers are the key element of your webinar – they don't have to be well known, but you should promote their expertise and why they have interesting insights to share with your audience. Having engaging speakers is also essential to keep your attendees' interest during the live session. From experience, having more than one speaker will make it much more interactive and the flow will feel less staged.
3. Pick topics that resonate with your audience
The topic and the speakers are both key to your success. Don't focus on topics that you want to push, but instead see what is it that your audience is interested in. Pick topics that answer their questions – make your webinar the opportunity for them to discuss their challenges and to learn from each other. People don't want to be sold to – so make it about them, not about you.
4. Invest in technology
You will heavily rely on technology, not only during the session but throughout the promotion and follow up process, so pick one that you are comfortable with. Do your research and find the ones that fit your requirements and budget. There are free options available too, but they are not as sophisticated as the paid ones and you run the risk of looking a bit cheap. It's actually less expensive than you might think.
5. Look your best
When you are all set to go, you would want to make sure you get a lot of interest and there will be loads of people signing up to your webinar. So make your invitation and landing pages for registrations as good as possible. Go for the look and feel that matches your company's style and provide all the relevant information your audience would want to know before deciding whether to attend or not.
6. Make it simple
No one has the time or patience for a lengthy registration process. Don't require too much information, set up automated email confirmations, reminders and add the option to add the event to your attendees' calendar. The more convenient it is to participate, the more likely it is that they will register and attend the session.
7. Test the technology
Run a few tests prior to your session. If possible, have an IT person with you in case you need immediate support. Ensure your Internet connection is working and is stable and if you can, connect via the cable instead of a WiFi – less opportunities for errors.
8. Run a rehearsal
Get all your speakers together and run through the session. Not just assign who is saying what and when, but actually run the session as you would if you were going live. Track each part so you can ensure your timings are realistic and get feedback from the speakers – this is very often the time when new ideas emerge!
9. Allow time for a discussion
Give your audience the opportunity to speak up during the session. Having them involved in the conversation completely changes the dynamics of the event. Have allocated time at the end for Q&As and if you are unable to answer them during the session, do follow up after.
10. Record your session
A webinar is not just great live, but it is also an effective tool that you can use for various marketing campaigns. Start with sharing the recording with your attendees. You can also make it available to download on your website behind a gated form – it's a a great way to collect new leads and nurture your existing ones.
Originally published on  https://www.squirrelsandbears.com/blog/10-tips-for-hosting-a-successful-webinar
You may be interested in these jobs
Found in: Talent UK - 3 days ago

---

NIC Services Group

Leicester

- Leicester area · Closing date: · 35 hours per week · Fantastic opportunity to join our ever expanding team. Attractive rates to be discussed. · This is a great opportunity for you to start an exciting career in the FM industry. NIC is a fast-growing business and provides oppo ...

Found in: Jooble GB - 3 days ago

---

NHS Jobs

St Albans, Hertfordshire

Full time

The Maltings Surgery has a vacancy for an experienced Practice Nurse, full time or part time. We will consider a training Practice Nurse or other nursing experience, as full training will be provided. · You will be joining a fully supportive and flexible, long established nursin ...

Found in: Jooble GB - 4 days ago

---

Your World Recruitment Group Ltd

London

Biomedical Scientist - Histology - Band 5 Job Introduction · Your World Healthcare is currently recruiting a Band 5 Biomedical Scientist - Histology - Band 5 in South London on a temporary or full time basis. · This Biomedical Science position is suitable for a qualified Biomed ...