4* Africa (Part 1)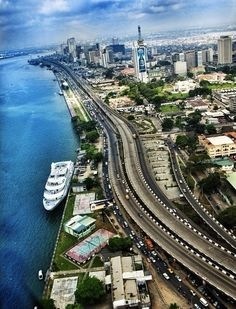 Thought I should share some experiences of West Africa, given the bad press  'Africa' continues to get and the severe ignorance that plagues people, about home of all humanity.   Its outrageous just how ignorant and misconceived life in Africa is perceived.  So as someone with roots in the continent, doing something other than  privately mocking 'white peoples' ignorance' is more constructive.   I've selected 5 countries I've been, to compare and contrast practical experiences and observations.  As much as one can glean from short stays and limited longitudinal interaction.
First my thoughts on 3 West African countries.  Gambia, Senegal, Nigeria.  I was pleasantly surprised by Nigeria, in particular the Western region, the most prosperous of the country.  The contrast of development indices between North and South of Nigeria is staggering.  Whereas poverty index is around 24% in the South and as low as 11% it is 88% and no lower than 75% in Northern Nigeria, there are many factors for this, not just Boko Haram.  So my experiences are somewhat skewed, from the start.
Seeing Is Believing

I can see just by observation that Nigeria has 50% of West Africa's population but 65 - 70% of GDP.  There is nothing you can't get at the supermarkets, in Lagos, the commercial capital.  Nigerian goods from packaged foods, to shoes, clothes, household items, books, beauty products, hygiene stuff, cards and drinks, compete with foreign  manufactured goods, favourably.   In Gambia and Senegal,  supermarkets are stocked almost entirely with foreign brands.  With the exception of gluten free bread, everything was available, including lactose free, in Lagos in abundance.  Of course that doesn't mean everybody can afford to shop at supermarkets but the next surprise is the numbers of locals shopping there.  Not only that, Nigerian supermarket chains compete favourably with foreign owned ones, like S. Africa's, Shoprite.   Brands I'm familiar with in UK, can easily be spotted in gleaming shopping malls, the latest films and fashion.  Healthy, safe, hygienic,  fast food, including, Chinese and Indian, everywhere.  In Gambia and Senegal, Gambia in particular, besides the resorts and foreign, often European run guest houses and bars, there is little by way of accessibility.  I recall asking a local for tips and she confirmed what was glaringly obvious.  Even cafes are almost all foreign owned.  I am of course talking about Serekunda the commercial capital and holiday destination, in the South.  Access to the rest of the country was limited to looking out the window on tours!
Dakar, Senegal is somewhat in - between.  Not as bad as Gambia in terms of local made products and 'ownership', the key for national development is ownership but still lagging well behind Lagos.  I found mineral water and I believe toilet paper, produced locally.  As I wander round the big supermarket, I see an over abundance of foreigners and the tell tale signs of commerce dominated by former 'colonial masters' the French.  Even the Guest House I stayed, was French owned.  On the beach, foreigners much like Gambia.  The formal beach restaurants and bars, were also foreign owned, though a plethora of local stalls dotted the landscape.  Not so Lagos, unknown as a tourist destination but still able to attract locals in commercially viable numbers.  The road network though seriously degraded is also better, than the dusty in - roads of the other two but what there is, in Dakar and Serekunda, is better maintained.  Driving is completely devoid of rules and manic, in Lagos, an area where Dakar and Serekunda out- perform Lagos.
Other Than Home
Hotels are dominated by Nigerian ownership and guests, much like UK, when non - seasonal, is local and business.  I experienced 3*,  4* and 5* stays.  Nigerian owned and run.  I found them generally cheaper than Gambia and Senegal and with better service.  At par with hotels in UK and 'developed countries' whatever that means (LOL).  In fact, a few times, like for like - better.  Those in Dakar and Serekunda foreign owned, I checked.  Service is also better in Lagos, though it does fall short when you have a complaint or a problem.  I frequently walk into a shop in Serekunda and all the staff do is stare nonchalant.  I'm told its attitudinal, most likely a family member owns the business (often small, formal mini mart) putting staff in charge without aptitude or training.   Payment is cash based in Gambia, less so in Dakar, much, much, less so in Lagos.  So you can use your master or visa card easily.
Off and On
Electricity was difficult to gauge because of generator and solar back - up but in Lagos I experienced power outage for 2 days.  I knew because there is a limit to what the solar system, powers.  Not so in Dakar or Serekunda.  Again outperformed in this crucial area that impacts productivity, so much.  However, when it comes to money, Nigerian banks dominate Gambia and to a lesser extent Dakar.
No Excuses
The 4*experience is marred by poor public sanitation in all 3, Gambia being the least problematic, probably because its so small.  With Dakar and Lagos vying for top spot, I finally decide due to relentless overwhelming , nauseating ordours, including in my $130/night hotel, Dakar, is the worst.
Safety and Respect
So if you're going to Lagos, forget the scares of kidnapping, when it happens, its locals  rather than visibly ethnic minority (not sure this will make anyone feel better!!).   Its real though and I did worry, given what I was hearing in UK.   I say. take all the precautions you would in any large city, with which you are unfamiliar.   All said, I really don't want to hear complaints from 'expats' about Nigeria or development professionals harping on about rescuing Nigerians from themselves, 'cos its all about maintaining a biased narrative and not always objective assessment.  In these places expats have carved out a comfortable existence for themselves and life is 4*, in the midst of the so called '3rd world'.
Next.  Morocco, Egypt and Nigeria again
You may be interested in these jobs
Found in: Talent UK - 3 days ago

---

Granger & Co.

London

Part time

Use this application for when you are adding Walk-in CVs and you don't have a job live. · Use this application for when you are adding Walk-in CVs and you don't have a job live. · Use this application for when you are adding Walk-in CVs and you don't have a job live. · Use this a ...

Found in: Jooble GB - 18 hours ago

---

Hire Ground Ltd

Manchester

Temporary

Data & Training Administrator (Hybrid). The Senior Data, Compliance & Training Administrator (Hybrid) is a Manchester or London based role. Working from home for 3 days and in the office for 2. · This post is a 6 month contract and pays up to £30 000. With the strong possibilit ...

Found in: beBee S2 UK - 4 days ago

---

Shift F5

London

Full time

3rd Line / Technical Manager · Infrastructure / Security / Cloud / ISO 27001 An established Technology business who work with corporate, commercial, public sector and SME / startups around the UK requires a IT and Comms Manager to join their team. · As a hands-on IT Manager you ...