50 digital marketing ideas to help your business grow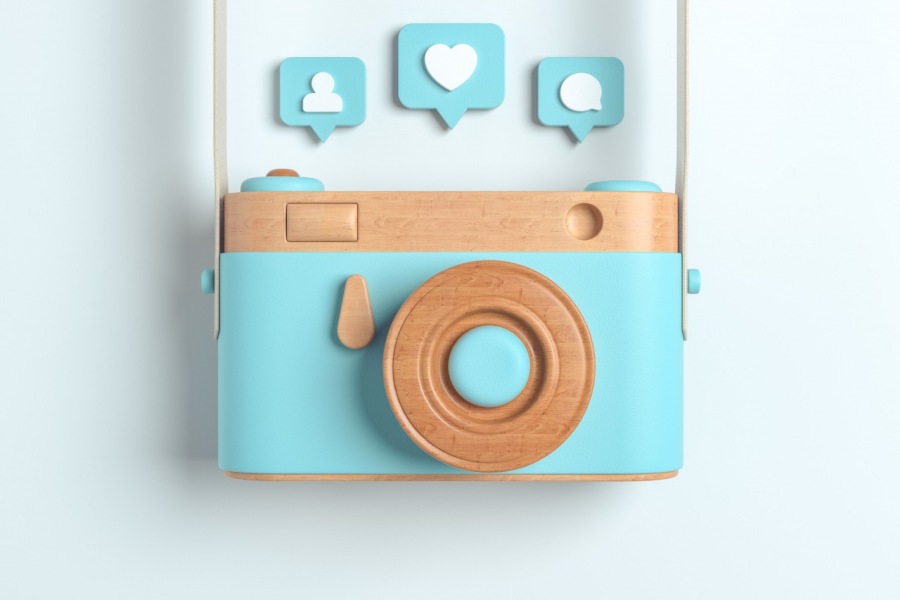 Businesses start because of great ideas. The ones that succeed are those who can sell their great ideas to their clients.
The key aspects of digital marketing are your website, social media profiles and content you create and share, and the principles are exactly the same as in having a physical shop to attract and sell to new customers.
Imagine your digital marketing as a cake shop: Your website represents your physical shop; social media is your window display and content is all your cakes displayed to show your customers what you can do. To maximise your success, you need all three to work together. People won't come into your shop without liking your window display and won't know how good you are without having a look at cakes that you made.
They won't necessarily want to buy the cake you already made, but it gives them the confidence that you are good at what you do. They also might not need a cake right now, but having walked past your shop many times in the past and seeing your products, you will be on their mind when they do.
Your website
1. Create a high-quality website
Your website is your virtual showroom. Make your visitors' experience enjoyable and provide them with all information they are looking for. You don't need to be a website designer to create a website – platforms such as WordPress, Wix or Squarespace are easy to use and look great.
2. Optimise your website for search engines (SEO)
You can have a great website, but if it isn't SEO optimised, your visitors will struggle to find it. For SEO, optimising your website is crucial. The content on every page helps search engines understand what your website is about. So, when people are searching for topics relevant to your site, search engines know to recommend your content. Your website should also be mobile friendly so visitors' experience on their mobile devices and tablets is just as good as the desktop experience.
3. Research and use relevant keywords
Keyword research is all about identifying the phrases and topics your target audience is searching for, so you can create relevant content for them. You need to know what topics, hashtags and keywords your target audience uses, so that you can share content that's relevant to their interests. Keyword research will also help you learn which hashtags and phrases to use in your social media posts so you have a higher chance of being found when people search for content relevant to your brand.
4. Include internal links
To drive on site SEO, link content across your site. Internal linking is important for on-page SEO because internal links send readers to other pages on your website, keeping them around longer and thus telling Google your site is valuable and helpful. Also, the longer visitors are on your website, the more time Google has to crawl and index your site pages. This ultimately helps Google absorb more information about your website and potentially rank it higher on the search engine results pages.
5. Improve your website loading time
Recent studies show that a delay of a single second in page response time can yield a 7% reduction in conversions. The loading time of your website impacts both your Google rankings and user experience. A quick assessment of unnecessary content or image sizes can  make a significant difference to your website's speed.
6. Use title tags
Title tags define the title of your web page and are  mostly used to display preview snippets of your web pages. When writing your title tags, keep them short, clear and descriptive but don't duplicate content from the page content. Ideally keep them between 50 and 60 characters - if you go over the 60 characters, Google will still only show the first 60.
7. Include meta descriptions
A meta description is what search engines use to understand what topic you're writing about and the audience this is relevant for. Make it descriptive and short, up to 160 characters. You don't need to stuff keywords in your meta description, instead use synonyms or latent semantic indexing (LSI) of your main keyword.
8. Register your business with Google My Business
Google My Business is a free tool that helps small businesses create and manage their Google listings, which appear when customers find businesses on Google Search and Maps. The listing is free and will help you be found online, as well as add credibility, particularly if you have customer reviews.  You can also use the tool to publish regular blogs.
9. Use Google Search Console
Upload your site map to the Google Search Console.  This is the XML sitemap that lists all the pages on your website and tells search engines about the organisation of your site's content. Search engine web crawlers like Googlebot then pick up this file to more intelligently crawl your site, helping your SEO.
10. Leverage online directories
There are many free sites you can get your business listed with. The more listings, the more opportunities to be seen. Some free directories include Bing, Yell, Yelp, Thomson Local, Scoot, Free Index, Hot Frog, La Cartes, 192, 118118, Cyclex, Locanto, Approved Business, or UK Small Business Directory.
11. Publish a regular blog
Showcasing that you understand your audience, industry and the market can have a great impact on how your brand is perceived. Google also loves fresh content and a blog on your website helps to drive traffic to your website and serve as great source of content for your social media. If you are struggling to come up with ideas for your blog, Answerthepublic.com is a great resource to find out what your target audience is searching for.
12. Encourage social sharing
Allow your website visitors to easily share your posts and find your social media accounts by having the icons visible on your homepage so they can follow your company for regular updates. Anyone sharing your posts on social media helps you reach new people. Even better, as the share comes from someone they know and trust, it's more likely to trigger their interest.
13. Create blog alerts
Allowing your visitors to subscribe to an e-newsletter or alerts when a new blog goes live gives you extra exposure. Not only are you building a list of loyal readers, but emails can also be easily forwarded. An email also provides a quick reference point and makes it easy for the recipient to revisit your blog.
14. Use Pay Per Click advertising
Pay per click (PPC) is a paid advertising tactic where the advertiser pays a publisher for every click on an ad. It includes a variety of text, rich-media or social media ads and has an advantage over cost per impression in that it conveys information about the ad's effectiveness. Cost per click is calculated by dividing the cost of a paid advertising campaign by the number of clicks using the following formula: Cost per click = Advertising cost / number of clicks.
15. Create a professional email signature
Very simple, yet very effective if you think about how many emails you send every day. Use your signature to highlight any relevant contact details, link it to your website and keep it up to date. Include your logo and links to your social media profiles to build brand awareness and connect with others.
16. Use news aggregators to boost your traffic
News aggregator sites make it easy to find relevant content based on your interests. And if they can help you to find great sites, they can also be very effective when it comes to promoting your own content. Some of these are available as apps, some of them will require a plugin and for others you just need to submit a link to your blog or website with relevant tags.
17. Add video content
Short, informative videos keep people engaged with your content significantly longer than text and pictures. In fact, people stay on websites with videos 60% longer than sites with just text and pictures and Google likes pages where people spend time. They are also great for storytelling.
Your social media
18. Set up your social media profiles
Social media marketing is one of the most effective ways to build an online brand community and to communicate with your audience. Research which social media channels are the most effective for your brand, so that you are using the same ones as your potential clients. Social media activities can be extremely time consuming, so it's important that you focus on those that work and generate results.
19. Establish yourself as a thought leader
Social media is a great way to establish yourself as the go-to source for information and news on topics related to your industry. By promoting your thought leadership articles across your social channels, you can demonstrate your expertise, spark conversations and get your content in front of new people. And if you know your topic, people are much more likely to comment on, like and even share your posts.
20. Link your social media profiles to your website
Having visible social media icons linked to your profiles on your website will make it easier for visitors to find and follow you on social media and it also helps with search engine optimisation. Also add social media sharing buttons as part of your blogs so visitors can easily share your content, building awareness of your small business.
21. Learn about the algorithms
Social media platforms rely on machine learning based on your past behaviours to create a unique feed for everyone.  In general, algorithms are built to show high-engagement posts first and try to predict which updates are the most important to you, using three main factors to determine this: interest, timeliness, and relationship. This means that even if you follow the exact same accounts as someone else, you'll get a personalised feed based on how you interact with those accounts.
22. Connect with relevant influencers
Consumers are increasingly seeking reviews from people they trust before buying products or signing up to services. Now, the circle of trust has grown to people they follow on social media, too — ranging from celebrities and industry experts to bloggers. By sharing your content with their audience, these influencers can help you achieve a number of marketing goals such as lead generation, brand awareness and credibility. However, many small or medium-sized businesses don't have the budget to go after the named influencers. Instead, it's worth connecting with a network of small, relevant and niche influencers who have built up a loyal and invested audience. These types of influencers get higher engagement rates and cost much less than the big names.
23. Focus on visuals
When people see information, they're likely to remember only 10% of that information three days later. However, if a relevant image is paired with that same information, people retain 65% of the information three days later.  According to Sprout Social, 58% of consumers prefer visual-first content, with their main preferences being graphics and images and produced video. Add a description to go with your visuals, ensure your pictures are tagged with relevant keywords and use a variety of visuals including infographics and videos.
24. Post regular updates
Consistency and regular communication will ensure that you are reminding your followers about your presence. Keep your updates engaging - instead of simply copy and pasting a link to your update, take the time to by write an attention-grabbing headline and intro to go with it. It doesn't need to be too long, but it should include keywords that are relevant to your social media community. If you can, add a bit of a story with a personal touch and you are likely to see increased engagement.
25. Engage with others
Social media is about engagement, not self-promotion. One-sided conversations will only get you so far. In addition to interesting, visually attractive posts and captions, pay attention to your target audience. The more you interact with others on social media, the more visible your posts and your own profile will become. Follow others, share and like their content and you will see that by helping others, you will help your own brand too.
26. Leverage user-generated content
If influencer marketing is completely out of your budget, then user-generated content provides a free alternative. You can run a social media campaign that encourages and motivates your audience to create and share content, tagging your brand for a chance to win a prize or be featured on your social profile(s).
User-generated content is considered much more authentic than branded content and offers a great opportunity to engage with your audience. So, no matter how you want to leverage it, you should have a place for user-generated content in your marketing mix.
27. Add social media stories
People's attention spans are short. They want engaging, bite-sized content which they can digest easily on their mobile devices. And they want it now. This is why ephemeral content such as Instagram stories, which are only available for a short duration, has become so popular. As the videos are often created on the spot, they provide viewers with more authentic, real-time insights. Plus, since stories disappear quickly, they're a great way to capitalise on your customer's fear of missing out. Stories help to drive and instantly grow your engagement, and there is a huge range of opportunities in the format. For example, you can add polls to your stories or ask questions that can be answered with a simple click.
28. Reach your audience with targeted ads
People are much more likely to engage with your content if they feel it is relevant to them. You can't exactly personalise your social media content for different audiences, but you can customise your ads for as many target segments as you like. Social media platforms have started providing advanced targeting and customisation options, so you can guarantee you're showing the right ads to the right people at the right times. Remember, it's not just about how many people you reach — it's about who you reach.
29. Use geotags
A geotag is a form of metadata attached to an online update showing your location. It connects to your GPS on your device and allows automatically sharing your location when posting on social media. Geotagging can help users find a wide variety of location-specific information from a device. It's an effective way for users to share their whereabouts with other users and can help businesses to share information about their location, so that customers can find their brick-and-mortar shops and offices.
30. Run a competition
Social media competitions can generate a lot of engagement and reach new followers. Set up an interesting competition that requires followers to like your page or tag a friend and offer something in return. Consider using a specific hashtag so people can easily find and share your competition.
31. Create partnerships
Two accounts can always reach more followers than one. Get in touch with other businesses that you could form partnerships with and explore how you could run joint campaigns – either promoting each other or offering an interesting giveaways. Ensure you tag each other and make the most out of the extra exposure.
32. Take advantage of social selling
Social selling is exactly what the name indicates – selling your products and services with the help of social networks. Irrespective of your business' focus or size, interacting with your potential clients via social media helps you to establish and build your brand, generate and nurture new leads and build relationships.
33. Use relevant hashtags
75% of people on social media use hashtags for their social media posts. Social media marketing is all about engagement and hashtags are very effective to drive engagement. Readers will find your content via hashtags, so use them on relevant words if you are posting on social media. Consider using long-tail hashtags - with millions of users filling up common hashtags with their posts, you'll have less competition with long-tail hashtags and your post will stay on the hashtag feed longer.
34. Get others involved
Ask your friends and colleagues to share your updates – the more your posts get shared, the more often and higher they will appear. Updates that get re-shared and liked do better than those which are individually posted, and building a social media community also means that you are getting your updates in front of your followers connections.
35. Build a brand community
If your followers are posting updates relevant to you, repost them. Showing engagement and interacting online will give your brand extra exposure, especially if combined with hashtags and location. Encourage discussions, run competitions or introduce a hashtag unique to your brand to turn your target audience into a brand community.
Your content
36. Write guest blogs
Expand your reach by guest blogging elsewhere – offer valuable advice that can be published on other sites and benefit from the extended reach that they bring. Research blogs that are reaching the right readership for your business and connect with other bloggers – they can benefit from your expertise, and vice versa you can offer to publish their guest posts on your blog.
37. Send out a press release
Having your name mentioned in relevant media outlets can have a great impact on your business, get you noticed and create a lot of positive buzz around your brand.  Issuing a press release is an effective way to get your name out there, if you have relevant news that can be interesting to the media.
38. Leverage PR
Engaging with the right media and presenting them with your story through appropriate channels is great for your reputation management as it will give you credibility and help you communicate your messages to your stakeholders. It can help you generate content to use on all your other marketing channels, getting your company seen on different platforms making you look proactive and knowledgeable.
39. Send out email campaigns
Regular email campaigns ensure that you are in touch with your existing and potential customers. You can send out emails about recent news or product launches. There are many free tools that will let you design and send out an email campaign, without having to be a marketing pro. MailChimp is our favourite, but some website builders, such as Squarespace will have additional email marketing tools too.
40. Build a mailing list
In order to make your email campaigns effective, you will need to have a list of subscribers who will receive your email. With the recent GDPR regulations, email subscribers have to opt in to receive mass email campaigns from you. Having a subscription option on your website or running marketing campaigns that require visitors to sign up with their email are great ways to organically grow your mailing list.
41. Send out a regular e-newsletter
Send out regular newsletters highlighting anything that you want your readers to know about. Include links to your website and your social media accounts, make it pretty and interesting so people would not only want to open and read it, but also forward to others.
42. Host a webinar
Webinars are a great, cost effective way to attract your potential customers through knowledge and experience sharing without any geographic limitations. They are easier to organise than face-to-face events, yet still have the ability to connect with others and help to build your brand.
43. Join webinars
You won't see actual faces, but if you are not a confident networking type, webinars are just what might work for you. You can learn and interact with others online, either via the phone or through chat rooms – not as personal as actual face to face events but a very effective learning and networking tool.
44. Create downloadable content   
Give your audience valuable insights – you can create an e-book, a detailed how-to guide or anything that provides in-depth knowledge that is interesting enough for your visitors to trade their email address in exchange for the download. This works in many ways – building your profile as an expert, building up your mailing list and improving your website traffic.
45. Write engaging headlines
Headlines are one of the most important parts of your content. Without a compelling headline, even the best blogs might go unread. On average, five times as many people read the headlines as the body copy. A recent study shows that 55% of consumers read an article for 15 seconds or less. What's more, eight out of 10 people read an article's headline only. With so much content to consume and such little time to consume it, writing an effective headline is essential if you want to cut through the noise and grab people's attention.
46. Provide answers to questions
Relate to your potential readers and the way they do their online research and give them useful, practical tips they can learn from and enjoy reading. The internet is built to provide answers to questions. People constantly search for answers and tips on topics they don't know enough about, so position yourself as an expert by using blog titles that make your audience quickly understand that they have found their answers.
47. Conduct an online survey
Find out what your visitors think about topics relevant to your business to gain detailed insight that you can use to promote your products and services. Surveys work on so many levels as you can leverage them for marketing from collecting the answers, all the way to sending out the results and getting media coverage – meaning that you are able to be in regular contact with your audience as well as offer value.
48. Enter awards
Awards give you external recognition of the quality of your products and service. And even if you don't win, being shortlisted will give you the opportunity to network and to be seen at the right places.
49. Join online groups and forums
Join the conversation online.  Groups and Q&A forums are great to learn from others, share your expertise and they are also very effective organic traffic drivers. Whether you prefer to join a community on Facebook or contribute on Quora, you are increasing your visibility online.
50. Include case studies and testimonials
Write up the success stories to date and use them on your website and social media. Doesn't matter if you can't use your client's name. Everyone loves a good story – so share yours. Use your happy clients to promote your business by asking them for testimonials. There is nothing better to prove your skills that having a satisfied customer telling everyone else.
Originally published on 
https://www.squirrelsandbears.com/ebooks/50-digital-marketing-ideas-to-help-your-business-grow
You may be interested in these jobs
Found in: Talent UK - 3 days ago

---

Saltmarsh, Cleaveland & Gund

London

Saltmarsh is currently seeking a strong Tax Senior Manager that sees themselves as a leader who wants to join a firm that fosters both personal and professional development and supports the drive for advancement. This person could work Remote or hybrid from one of our offices in ...

Found in: Jooble GB - 3 days ago

---

Sure Recruitment Group Ltd

Glasgow

Full time, InternshipSHIP

Being an integral part the Training team, this role exists in order to give our customers a single point of contact for all training requirements. · The successful individual will also be tasked with increasing the number of customers we have using our products by 'selling' our t ...

Found in: Indeed UK - 5 days ago

---

*Job description**UK Based Applicants**Full Time, Permanent Role**£21,294 - £23,821 pro rata**£78 Per Sleep**Tezlom *have a great opportunity for *Residential Support Workers* to join the lovely team here in *Oldham. · You will be supporting up to 5 individuals aged between *8-18 ...