Attributes of an Effective Defence Lawyer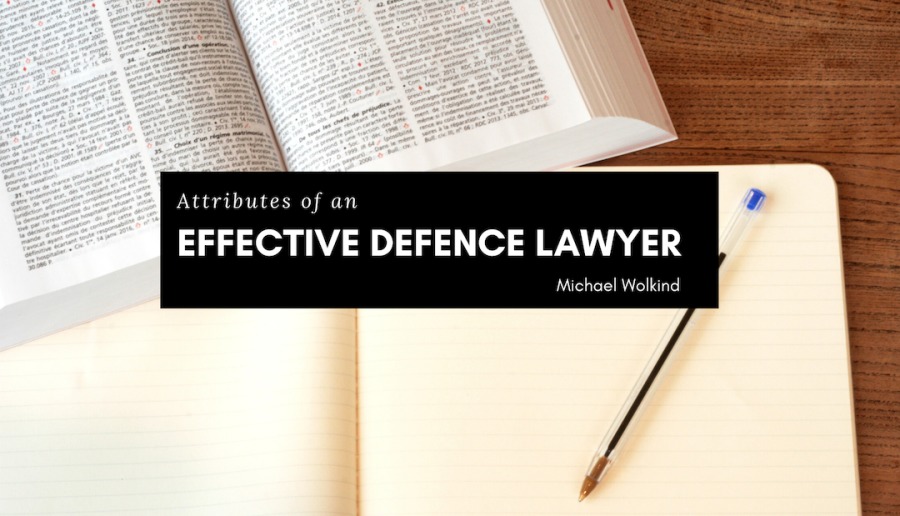 Defence lawyers have a very important role in society as they ensure that people receive a fair trial. There are a number of attributes and skills required of barristers to enable them to be successful in their roles. Qualities such as confidence, integrity, and communication skills are critical to providing clients with a quality defence.
Here are a few attributes of an effective defence lawyer.
Knowledge and Research Skills
Knowledge of the law is an essential factor in a barrister's performance. Furthermore, an effective lawyer may also have knowledge of the prosecutors and judges involved in the cases so that factors such as style and personalities can be considered.
It's also important that a defence lawyer realises when they don't have sufficient knowledge about any issue.  An effective lawyer will be able to conduct meaningful research so more information can be gained about the case. This ensures that any overlooked circumstances will be brought to attention. Research is also necessary to discover any relevant precedent or other useful cases.
Analytical Skills
It takes a sharp mind to make judgments quickly and accurately. Defence barristers must be able to analyse a situation with confidence so that common ground can be found where possible, and the prosecution is properly challenged whenever needed. Analytical skills are also important so that the lawyer can accurately read the room, know when to be theatrical if appropriate and when the prosecution is overstepping with intimidation. The correct courtroom demeanour is critical.
Communication Skills
An effective defence barrister will be as good at listening as they are at speaking. They must listen to the client and decide how to negotiate terms and conditions whether for a release or for a court settlement. While it's important for the lawyer to be patient there are also times when the acting forcefully is required. A very large number of legal cases are settled out of court and it takes a great communicator to be able to get the best possible "deal" for their client.
Personal Involvement and Confidentiality
Most people understand the importance of having a defence counsel that puts their best efforts in, energy to accompany talent. If a barrister is not fully engaged in his case progress will be harder. That means that an effective defence barrister will perform his duties as promptly as possible, stay informed, and show concern for his client's interests. Any court case has a direct impact on the life of the client and it's vital that the lawyer is using all of the resources available to create the best defence strategy. 
Finally, a defence lawyer will keep all of the client's personal information strictly confidential. There should not be any chance of exposing the client to any external biases by discussing information with any external sources. Effective lawyers have their own sources so that they can properly investigate and keep their clients informed.
Originally published on Michael Wolkind QC's website.
You may be interested in these jobs
Found in: Jooble GB - 3 days ago

---

Joshua Robert

Birmingham

Full time

Junior Commercial Agency SurveyorJunior Commercial Agency Surveyor Job | Commercial, Office & Retail Property | Lucrative Commission Scheme | Scope For ProgressionOpportunity for a Junior Commercial Agency Surveyor to join a highly regarded, independent property consultancy cover ...

Found in: Talent UK - 3 days ago

---

Highgate

Newcastle upon Tyne

Overview · The Room Attendant is responsible for maintaining clean and attractive guestrooms while providing attentive, courteous and efficient service to all guests. · Responsibilities · Thoroughly clean guestrooms according to standards. · Complete all pre-cleaning duties, i ...

Found in: Jooble GB - 3 days ago

---

Job Description · Primary Duties and Responsibilities · Maintains staff by recruiting, selecting, orienting, and training employees; maintaining a safe, secure, and legal work environment; developing personal growth opportunities. · Accomplishes staff results by communicating j ...