1 year ago · 6 min. reading time · ~100 ·
Building Your Business from the Ground Up: Techniques for Entrepreneurs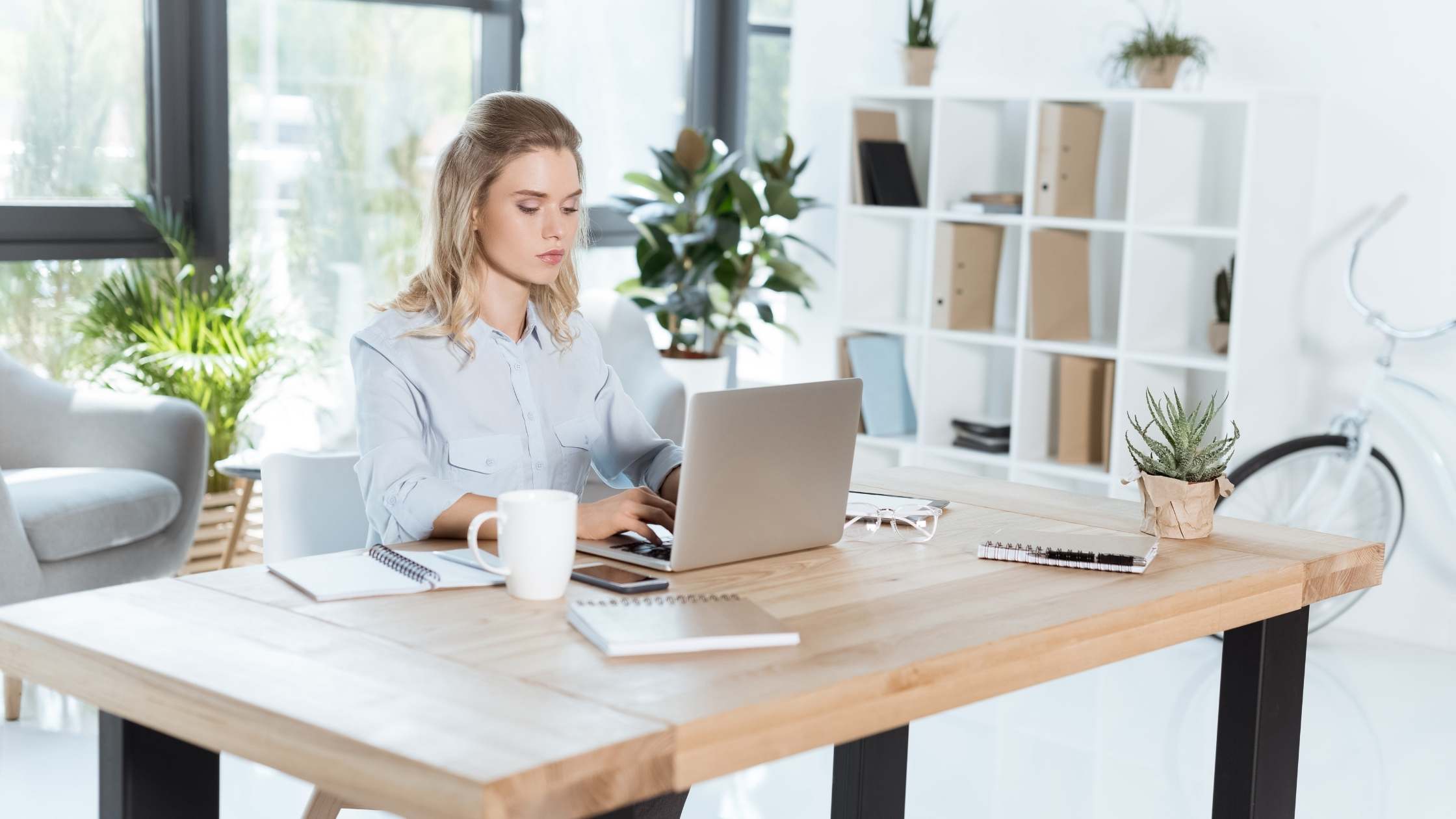 Everyone is familiar with the giants of the startup industry; Facebook, Amazon, Apple, Netflix, and Google, collectively known as FAANG. Others, slightly less known but still a part of the sprouting startup culture, continue to motivate others to take their initiatives in the fertile ground of globalisation.
So, what all makes a great startup, one that can be scaled and turned into an enterprise, a company?
You have an innovative idea, either something that fills a need or a process that streamlines others. Where do you begin?
What is a startup?
First, let's get our definitions straight. No business venture remains a startup for very long. The term also applies to all industries, not just big tech.
Essentially, startups have less than ten employees and possess rapid growth potential. They either solve an operationally time-consuming issue that requires effort or offer a product that immediately has widespread facility among people.
Steve Blank, a serial entrepreneur, defined a startup as "a temporary organisation designed to look for a business model that is repeatable and scalable." 'Look' is the focus word here because a company executes that business model, which means that entrepreneurs brainstorm ideas for such models.
Such a distinction defines how the needs and nature of both differ. Startups are designated "disruptors" that overhaul business processes and products, and sometimes even entire industries.
In short, a startup must be scalable, disruptive, innovative, and able to solve a problem.
Once you have the idea, you must find an investor or investors and secure funding. But before that, your mission, objectives, and business plan must be all mapped out.
5 Ways to Launch Your Business Ideas on a Shoestring Budget
Finding an investor is a time-consuming and complex process where you will most likely end up feeling frustrated and discouraged. Working on your shoestring budget is how every great startup begins, and these five steps should put you on that path:
Do Your Homework
Once you have a solid idea, research your target market and start planning. Research your potential customers' spending power, their current solutions and offers, and what they like or dislike about them. You can save money on this part by cooking up a Google Form for free and using Survey Monkey to host it.
However unique your idea may be, there is a chance that someone else has already thought of it. In which case, research your competitors and set up an Excel file to compare and contrast. Make columns of their services and pricing, what they lack and why they sell. It will help to streamline what you're proposing.
Find your USP (Unique Selling Proposition) to help you understand where you can provide something of value above your competitors. Research complaints that consumers have with that product or service and focus your efforts on addressing those discrepancies.
Coming up with a business plan and writing it down will bring also focus to your goals. A crystal-clear roadmap goes a long way towards defining objectives and aims. Read up on similar business plans to understand what information is relevant.
You don't have to produce a lengthy, detailed document expounding on your 5- and 10-year plans. Even a one-page summary, known as a Lean Business Plan, will give you the tactics, strategy, execution, and mandatory business numbers to get started.
All of this can be done on a shoestring budget and primarily for free. Set yourself up for frugal spending by fulfilling these bullet points yourself and giving your startup a healthy initiation.
Prioritise Budgeting
Starting small is a smart move. You don't want massive debt hanging over your head like the executioner's axe ready to strike down. Nor do you want to hinge your entire life's savings on one enterprise.
In countries like the US, a new business venture can be registered online with a budget of a mere $100. When you need to make every dollar count, keep labour, inventory, and overhead expenses low.
Learn to manage your bills and find the most cost-effective ways to get essential tasks done. Set a paperless precedent from the start, and you will save on toner, ink, paper and other such expensive supplies. Sometimes printing can be unavoidable, but a paperless culture will still minimise those costs as well.
Monitor your phone bill closely and think of ways to reduce it. Understanding your data usage is a prerequisite. Check and deduce your average call times and data usage and negotiate a pre-paid plan that fulfils those needs optimally.
If an expense doesn't help your business grow, if it doesn't bring in more customers, it's probably best to skip it. Keep this attitude in your living costs as well when you take out your salary. If you can work remotely, at home, renting an office space is just added expense you can certainly do without.
Additionally, barter your services. For example, if you're setting up an accounting firm, you could run your landlord's numbers and possibly reduce the rent.
Advertise Sensibly
Chances are that your advertising budget is as restricted as possible. "Don't spend money you don't have" is an age-old adage that applies optimally. The most foolproof method is, of course, word-of-mouth, and it is essentially free. So come up with ways to encourage clients and customers to spread the word.
Leverage your personal connections, your friends and family, your network to get the word out and garner interest in your enterprise. Reach out to them and find out if they're willing to pre-order. An initial opinion will give valuable feedback.
Being creative with online advertising through LinkedIn, Instagram, Twitter, Facebook, etc., can give impetus to your seedling company. Instead of mindlessly marketing online and throwing away precious money, consider pitching to focus groups of your target audience to gauge your product's or service's appeal. It will reveal the needs and pain points you can focus on and help you streamline your business plan.
Online advertising can be as expensive as you wish. The key is to market wisely and strategically, notwithstanding your budget, because you need to reach your audience most cost-effectively.
Research Credit Cards
No matter how much you minimise your expenses, initial costs are bound to put a massive dent in your budget. The wise choice is to use a business rewards or cashback credit card that helps you balance some of those expenses.
Even deciding on what vendor to use is a loaded question, considering that startups' top 10, if not the top 5 expenses, include credit card processing fees. Starting a business means opening an account with a vendor. Often, these 3-year agreements are complicated and misleading, considering no professional institution regulates their financial structures.
You can save money by consulting a specialist or advisor while comparing offers from several companies.
Recruit Like-Minded Individuals
If your startup is geared towards a vulnerable population in an isolated part of the world, your best bet is to involve legal and professional experts from that same community. Members dedicated to the premise of your enterprise will assist you wholeheartedly, putting in the extra work when and as needed.
Individuals who share your vision will be instrumental in the financial and operational aspects of the venture. Hiring and increasing the responsibility assigned to community members gives them a sense of fulfilment, of giving back. Capitalise on that drive and motivation.
Marketing Your Startup
Starting a business is the first step but developing your marketing plan is the next and most essential one. Since no two startups are precisely the same, your idea must have a unique plan:
Outline Your Strategy
Set achievable goals that focus on acquiring new clientele and raising brand awareness. Clear-cut aims will help you find your place in the market while also narrowing down your target audience. It could also mean writing out a complete marketing proposal that outlines branding specifics with emphasis on your USP. Include revenue forecasts and operational costs to channel your bills wisely and achieve maximum results from your marketing strategy.
Determine the Right Channels to Reach Your Audience
First and foremost, set up a website. It is the best marketing tool in your arsenal, and all your other avenues will direct potential customers towards it. A landing page that immediately grabs the viewer's attention will likely convert into a sale. Ask for the visitor's email to build a relationship and periodically remind them of your offers. When they input their credentials, you can link their profile through social media marketing to their contacts who may have similar interests and funnel those potential visitors. These social media ads, when strategically placed in the right demographic, will produce massive returns.
Evaluate Your Marketing Campaigns
The success of your startup hinges on devising optimal marketing strategies and modifying them periodically based on feedback from each. Set Key Performance Indicators (KPIs) to track your progress and judge accordingly. Test your campaign runs and adjust according to the reports. It is a fluid process where you need to find out exactly what works for your audience.
Legal Matters for a Startup
The legal checklist for a startup can seem daunting. From defining the structure to NDAs and privacy policies, it is easy to get lost in a confusing spiral.
Once you've defined whether your venture is a partnership, solely owned, or a corporation, you must have a shareholders/founders agreement that puts verbal confirmation to paper.
Additionally, make sure all agreements are set up professionally as contracts. Employee contracts and ones with customers, suppliers, or any other third parties must always be on paper. Oral contracts, though quick, may prove to be a headache down the lane.
Conclusion
Building your startup from scratch can seem like a daunting task. You might get caught up in the nitty-gritty details of having to manage everything on your own and feel so overwhelmed that it does not seem worth it anymore. No successful venture starts perfectly, and there are bound to be hiccups on the way.
Starting small while taking advice from experts can help hash out some of the initial issues. Be fastidious in your business and marketing strategies to avoid going over budget and getting mired in debt. At the end of the day, it's your drive, your motivation, that will determine the success of your enterprise.
You may be interested in these jobs
Found in: Talent UK - 5 days ago

---

Wagamama

Camberley

Part time

be you | be a front of house apprentice · wagamama | to nourish yourself + nourish others. inspired by fast paced, japanese ramen bars. wagamama is all about positive eating, feeding the soul as well as our body. bringing fresh flavours of asia to all · noodle+ | our perks + qui ...

Found in: Talent UK - 2 days ago

---

About the organisation - · We are a dynamic London-based web and digital agency working with clients from well-known brands to innovative start-ups, creating custom websites and eCommerce stores, as well as bespoke apps and CRM systems. · We believe in investing in people and wa ...

Found in: beBee S2 UK - 9 hours ago

---

Pertemps Liverpool

Skelmersdale

TEMPORARY

Job Title: · Warehouse Stock Controller x 6 and Warehouse Stock Supervisors x 3Hours of work: 3 staff x on Sun-Thu 08.00-16:00, 3 staff x Tue-Sat 16.00-24.00, 3 staff x Fri, Sat 08.00-16.00 & Sun, Mon, Tue 16.00-24. · 00 · Hourly rate: · Warehouse Stock Controller-AM shift- 22'50 ...