5 years ago · 3 min. reading time · ~10 ·
Can love last forever?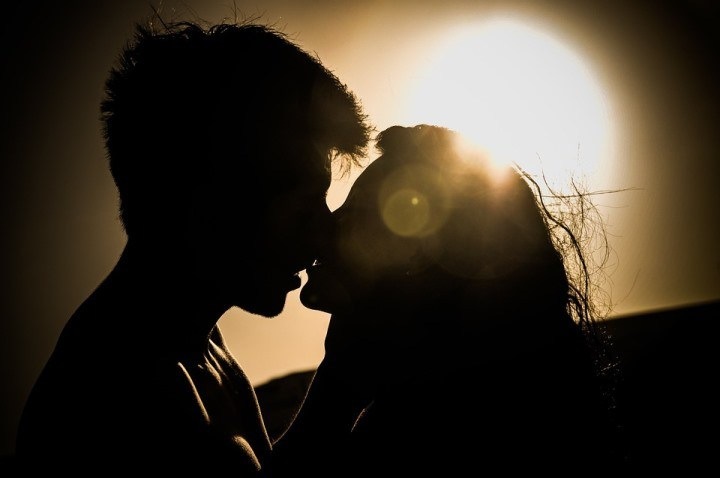 Having grown with my grandmother and grandfather, watching their beautiful relationship of 50 years and unconditional love.  Still, the question remains in the new era of a fast paced technological world and life, can love last forever?
Elements of my grandparents beautiful marriage can, and should, be a real living example of a lasting, loving relationship. There's no reason that "love forever " cannot exist, and in fact, relationships with so much love and sustainability should exist with the partner you call your love or spouse. True love is a decision of the will. It's a choice based on many factors, including that "in love" feeling you have for your love or spouse. Such a feeling can be built upon with tenderness, romantic gestures, and caring choices all along the way.
Music is a great channel for communicating your true feelings to the person of your dreams, Kenny Thomas once wrote a record called Tender Love
True love doesn't begin until two people really get to know each other and from there build a stronger connection, loving rapport, and a lasting commitment. Such a relationship takes work, understanding, compromises, flexibility, forgiveness, good communication and much more. Chemistry is a part of it as well, but even beyond chemistry and the physical attraction, a love that will last forever is based on a strong decision and will to stay together.
Staying together is a lifetime commitment, but just staying together is not good enough. For true love to last forever, it requires two people to remain open, honest, and to change and grow not just individually, but also as a couple. As changes take place, a successful couple manages to flow with the changes, and love each other through them all. So, can love last forever? Truly, there's no reason for love to ever end!
Scientists have discovered true love. Brain scans have proved that a small number of couples can respond with as much passion after 20 years as most people exhibit only in the first flush of love.
The findings overturn the conventional view that love and sexual desire peak at the start of a relationship and then decline as the years pass.
A team from Stony Brook University in New York scanned the brains of couples who had been together for 20 years and compared them with those of new lovers. They found that about one in 10 of the mature couples exhibited the same chemical reactions when shown photographs of their loved ones as people commonly do in the early stages of a relationship.
Previous research suggested that the first stages of romantic love, a rollercoaster ride of mood swings and obsessions that psychologists call limerence, start to fade within 15 months. After 10 years the chemical tide has ebbed away.
The scans of some of the long-term couples, however, revealed that elements of limerence mature, enabling them to enjoy what a new report calls "intensive companionship and sexual liveliness."
The reactions of these long-term couples to pictures of their beloved were identified on MRI brain scans as a burst of pleasure-producing dopamine more commonly seen in couples who are gripped in the first flush of lust.
"The findings go against the traditional view of romance – that it drops off sharply in the first decade – but we are sure it's real," said Arthur Aron, a psychologist at Stony Brook.
So can couples and relationships stay together for a lifetime of love, happiness and togetherness? Absolutely, the question is how much do you want to have a lifetime partner.
As George Sand once said  '
There is only one happiness in this life, to love and be loved. 
""
You may be interested in these jobs
Found in: Indeed UK - 6 days ago

---

University Hospitals of North Midlands NHS Trust

Stoke-on-Trent

Full Time

The role of the Nursing Assistant post is flexible and the post holder will therefore provide support over a wide range of services and functions. · Key to this flexibility is the requirement for staff to work variable hours on a week by week basis within agreed limits. · The pos ...

Found in: Talent UK - 2 days ago

---

Purpose of the Role: · To provide commercial finance support to the Capital Solutions businesses during a period of ambitious growth. · Key Role Accountabilities: · Provide commercial finance support to the CEOs and business leads of the Capital Solutions teams. · Preparation o ...

Found in: Jooble GB - 6 days ago

---

Little Ones UK Ltd

Hammersmith, Greater London

A friendly and dependable au pair plus is required by a family in Hammersmith, London to look after their two school aged children. The ideal candidate will have good energy levels, be flexible to do slightly more hours during term time, be fun and have a good sense of humour. · ...