5 years ago · 3 min. reading time · ~10 ·
Can love last forever?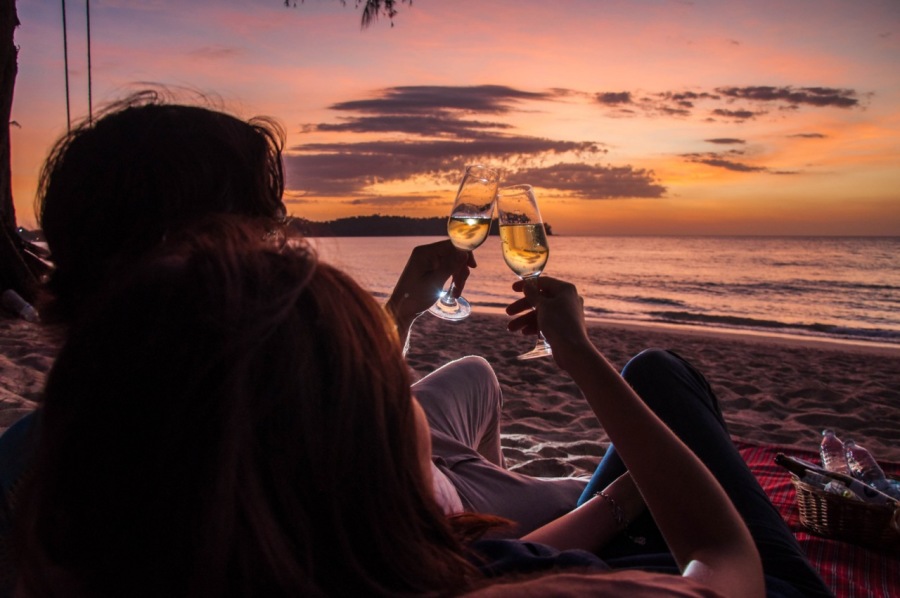 Having grown with my grandmother and grandfather, watching their beautiful relationship of 50 years and unconditional love.  Still, the question remains in the new era of a fast paced technological world and life, can love last forever?
Elements of my grandparents beautiful marriage can, and should, be a real living example of a lasting, loving relationship. There's no reason that "love forever " cannot exist, and in fact, relationships with so much love and sustainability should exist with the partner you call your love or spouse. True love is a decision of the will. It's a choice based on many factors, including that "in love" feeling you have for your love or spouse. Such a feeling can be built upon with tenderness, romantic gestures, and caring choices all along the way.
Music is a great channel for communicating your true feelings to the person of your dreams, Kenny Thomas once wrote a record called Tender Love
The lyrics are very powerful. He writes:
Here I lay all alone
Tossin turnin
Longing for some of your
Tender love
I'm waitin 4 the right
Moment to come
So I can thank you for
All the tender love you've given to me
Tender love (tender love)
Love so tender (aaaaaaah)
Holdin me close to you
Baby I surrender
Candles fade like the dark
Now I see how
Loving a feeling's for
All the tender lov you've given to me
I want you more and more
Can't resist you
More than I feel your touch
Tender love
Lovin me straight from the heart
Holy mirror
Please let me be a part
Of all the tender love you've given to me
True love doesn't begin until two people really get to know each other and from there build a stronger connection, loving rapport, and a lasting commitment. Such a relationship takes work, understanding, compromises, flexibility, forgiveness, good communication and much more. Chemistry is a part of it as well, but even beyond chemistry and the physical attraction, a love that will last forever is based on a strong decision and will to stay together.
Staying together is a lifetime commitment, but just staying together is not good enough. For true love to last forever, it requires two people to remain open, honest, and to change and grow not just individually, but also as a couple. As changes take place, a successful couple manages to flow with the changes, and love each other through them all. So, can love last forever? Truly, there's no reason for love to ever end!
Scientists have discovered true love. Brain scans have proved that a small number of couples can respond with as much passion after 20 years as most people exhibit only in the first flush of love.
The findings overturn the conventional view that love and sexual desire peak at the start of a relationship and then decline as the years pass.
A team from Stony Brook University in New York scanned the brains of couples who had been together for 20 years and compared them with those of new lovers. They found that about one in 10 of the mature couples exhibited the same chemical reactions when shown photographs of their loved ones as people commonly do in the early stages of a relationship.
Previous research suggested that the first stages of romantic love, a rollercoaster ride of mood swings and obsessions that psychologists call limerence, start to fade within 15 months. After 10 years the chemical tide has ebbed away.
The scans of some of the long-term couples, however, revealed that elements of limerence mature, enabling them to enjoy what a new report calls "intensive companionship and sexual liveliness."
The reactions of these long-term couples to pictures of their beloved were identified on MRI brain scans as a burst of pleasure-producing dopamine more commonly seen in couples who are gripped in the first flush of lust.
"The findings go against the traditional view of romance – that it drops off sharply in the first decade – but we are sure it's real," said Arthur Aron, a psychologist at Stony Brook.
So can couples and relationships stay together for a lifetime of love, happiness and togetherness? Absolutely, the question is how much do you want to have a lifetime partner.
As Nicholas Sparks once said in The Notebook' ' "I love you. I am who I am because of you. You are every reason, every hope, and every dream I've ever had, and no matter what happens to us in the future, everyday we are together is the greatest day of my life. I will always be yours. "




""
You may be interested in these jobs
Found in: Jooble GB - 6 days ago

---

G2 Legal Ltd

Blackburn, West Lothian

A full service, inclusive law firm in Blackburn is looking for a Family Solicitor to join the talented family team. · The firm thrives on development and growth of each employee. The family team flourishes on the comprehensive atmosphere within the company where they are value a ...

Found in: Ziprecruiter GB Test30 - 5 days ago

---

Job Description · Our client urgently requires an experienced time-served electrician 17th / 18th edition for first and 2nd fix of porta cabins and modular buildings · The successful candidate will have be: · Fully qualified - ideally minimum 2 years experience · Experience of wo ...

Found in: beBee S2 UK - 4 days ago

---

Karter Thomas Ltd

Huntley

Full time

Our client is a housing provider with a strong commitment to providing afordable homes in the local area. Currently they are seeking an experienced Maintenance Surveyor for a permanent full time post. · They duties of the roles are as below: · Responsible for delivering a reactiv ...