6 years ago · 4 min. reading time · ~10 ·
Blogging
>
Lisa blog
>
Cloud based HR software - how to make a good decision and avoid the Geek Speak
Cloud based HR software - how to make a good decision and avoid the Geek Speak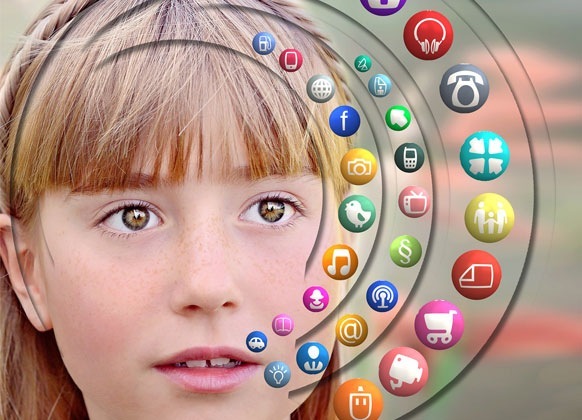 As well as running HR News, I'm Head of Marketing for a software company called Codel Software, who develop one of the UK's leading HR Solutions, Activ People HR.
I build websites so know a little about coding and hosting.  I'm married to a tech but I still don't speak fluent 'geek-speak', so when it all looks a little pear shaped, I yell loudly for my hubby and bless him, even at 2am he will patiently sort out my technical problems.
My boss, Adrian Lewis has worked with techies for more than 20 years, managing contracts for some of the UK's largest companies, government organisations and SMEs.  He's never written a line of code. 
My colleagues Nikki and Abbie are intelligent, well read ladies and our customers love them, but if I spoke even in the limited tech speak that I understand, they would look at me like I was an alien.   They are gifted with the ability to translate technical, complicated language into concepts and benefits that HR people understand.  
Our commercial team more than doubled the company's turnover over the last 12 months, so we are living proof that there is no need to speak geek in order to understand how HR software works!
Tech Speak can alienate people
I've noticed through the years that when IT people start trying to sell, they forget that potential customers often don't know the buzzwords and are often scared to ask.
Recent research from Deloitte found 84% of UK businesses are seeking to automate their HR processes using cloud based software, and a lot of these decisions are delegated to the HR team, who are highly educated professionals. But like us, they have a limited grasp of technical jargon and can sometimes feel intimidated when IT starts throwing geek speak into the mix.
Cutting through the jargon and making a good software decision
So, who should you listen to, the techies who you don't understand, or the people-people who often don't know the first thing about coding but claim to know your business?
Here's advice from Adrian, who has managed both bespoke software development and the Activ People range of HR products, to help managers choose a good provider and cut straight through the jargon:
1. Do Your Internal Research Early On
Set out exactly what you expect from any investment in cloud based HR software – and make sure you include users of the software in your consultation.  It will pay dividends in the long run - think about:

No matter who is in charge of making the purchasing decision, consult all the potential users of HR Software so that everyone agrees what the software needs to do ahead of purchase. 
Many providers are able to tailor or customise software to suit your needs, but if tailoring wasn't quoted for in the provider's estimate, asking them to add it later could prove expensive and the work probably won't be carried out free of charge – it's like buying milk and asking why eggs weren't included.  Getting the spec right in the beginning can be time consuming, but much better for both you and the software provider in the long tun.
Once you have agreed the functions you need, tell your potential providers clearly, ideally in a document.  Decide which of these functions are essential, and which are the 'nice to haves'.
Don't be afraid to ask questions – you are the customer, and if you don't understand their answers, tell them – you are the customer and it's a major investment


2. Make sure your cloud based HR software provider is secure

Anybody with coding skills can write and sell software. A great website and brochure is just marketing, so vet your supplier thoroughly rather than just buying on price.

HR people handle sensitive information about their staff, which they have a legal and moral obligation to keep safe. Security should be high on your list of priorities, because data breaches cost money.  Supermarket chain Morrisons was recently forced to spend £2M on data protection after an employee leaked sensitive data – as well as facing legal action and adverse publicity.

Things to think about:
Are there specific requirements for your sector?  Public sector employers source software providers on the UK Government's G-Cloud framework – providers are pre-vetted and trusted to deal with the extra security required by Government organisations.  If a provider is on G-Cloud, you know they will be secure and compliant – so ask if they are on it!
Good software should be competitive, not cheap. After 10 years, I've noticed our reputable competitors are similarly priced. The ones who come and go at the cheap end don't last the distance.
Here are the reasons good software is not cheap: thorough testing, debugging, security, software support, obtaining G-Cloud status, ISO 27001 and ISO9001 accreditation, UK hosting, liability and ensuring you have indemnity insurance – well those things are costly. Remember, a contract alone means little if your software provider has gone out of business.


3. Can your provider match your required level of training and support?
Most providers say that support is included, but it is vital to make sure your provider's idea of 'support' and 'support hours' are compatible with yours.  Set out your expectations clearly to avoid problems further down the line:
What support do you expect? Multilingual, bilingual, or just English or Welsh? 24 hour, 12 hour or 9-5? Telephone or email?
Set out your expectations clearly. If they can't meet every requirement as standard, are they able to customise the software or support levels to meet your exact needs? If so, what are the extra costs likely to be?
A reputable provider will not object to you exploring support and training options.
If you aren't in IT, choosing software can be intimidating, but hopefully by asking the right questions, you can confidently make the right choice.
Questions you should ask Cloud Based HR Software Providers:

Is the supplier likely to stay in business – how long have they been trading?
How many customers do they have and can they provide testimonials?
Do they offer a live demonstration and a free trial (preferably without the need for credit card details).
Once everyone has agreed the specification, can they meet all the requirements?
Where will the supplier host your data?
Do they have any accreditations, like ISO 27001?
Are they listed on the G-Cloud?
If custom modifications are needed, do they have security cleared developers?
Do they have a disaster recovery plan?
How often will your data be backed up?
If you leave the provider, or if they go out of business, can you recover your data?
What are your support hours?
What (if any) training is included?
Is training online or face to face?
What languages do your support team speak?
If we wanted more training, could we pay for it?
Help - I'm still getting geek speak!
If your chosen provider is giving you geek-speak, just keep nagging until you understand - the concepts are not hard, don't just assume that tech talk equals intelligence.  The right provider will want to gain your understanding and trust - and if you don't trust them, don't buy from them!
A little persistence beforehand, getting the spec right and choosing a reputable supplier will avoid any hidden surprises long after the glow of a cheap price has faded.
We are happy to speak to any customer, as many times as they want before we get it right – that's because we don't want business for a year – we want an ongoing relationship with happy customers who are happy to tell other customers how great we are.  
"
You may be interested in these jobs
Found in: beBee S2 UK - 2 days ago

---

GTS International Ltd

Wednesbury

Full time

Job Description · GTS International are looking to recruit a Project Planner to join our customer that operates in the energy sector in the Birmingham area. · The Project Planner will be joining this business at a very exciting time and will be working on a diverse range of proje ...

Found in: Adzuna GB Premium - 6 days ago

---

Balfour Beatty UK

South Mimms

About the role · Our innovative thinking shapes our industry, equipping the world for tomorrows challenges. Join our Balfour Beatty Kilpatrick team as a Commercial Assistant and you can contribute to tangible, worthwhile work you can be proud of. · What you'll be doing · You will ...

Found in: Talent UK - 4 days ago

---

Teaching Personnel

Camberley

PART TIME

Teaching Personnel are currently recruiting for several Tutors in your local area to help disadvantaged pupils who have been especially affected by Coronavirus. This is part of the National Tutoring Programme created by the government. The Tuition Managers at Teaching Personnel w ...