How to create a healthier work life
Interested in wellness at work? There are many ways to create a healthier work environment. Lots of offices in London are now recruiting yoga teachers to create more peace, calm and focus in the office through regular group yoga sessions in person and via zoom.
As an ex Marketing & Design Graduate and a career as a Personal Assistant for Architects in the City I understand the stress of office life and am keen to create moments of peace within the working day.
Many years of interest in health and wellness lead me to India and Bali when I quit my final office job in 2016. There I learnt the true essence and traditions of yoga and meditation and quickly became keen to use it to help all my old colleagues and friends. My focus is to provide relaxation to corporate environments.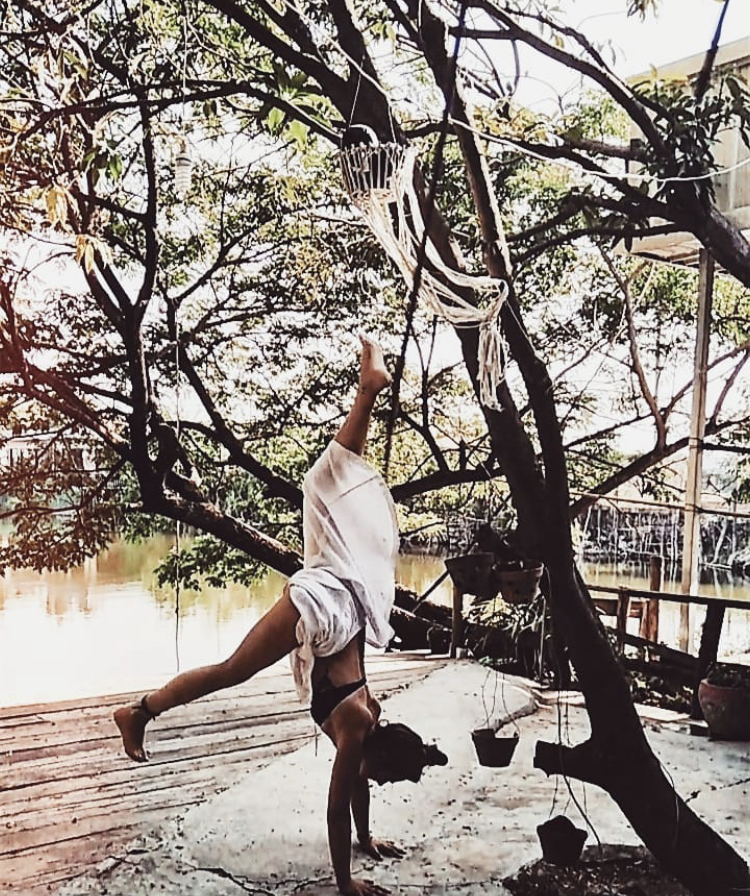 Cambodia, 2019
I am passionate about moving away from the idea of perfection and care most about creating moments of stillness, clarity and rest in the working day. It has been proven that yoga and meditation increase focus, motivation and productivity; all essential for any growing company.
I provide the following classes via Zoom:
• Yin yoga - a very slow and still practice with a focus on rest. using a range of static poses that allow the body to let go of tension and surrender
• Relax and unwind Yoga - a very slow movement practice, using connected movements to untangle the mind and body from tension
• Yoga Nidra - a still practice in Savasana, laying on your back. a guided visualisation meditation that will lead you into deep relaxation. This practice activates deep relaxation in the mind and is the most powerful point of rest and healing for the mind and body.
If you are interested or have any questions - get in touch! 
All the best,
Niki x
Health
You may be interested in these jobs
---

Vetro Recruitment

Edgware, United Kingdom

Full time

I have a FANTASTIC opportunity for an experienced Children's Home Registered Manager to oversee the opening and running of a brand new service in Edgware, North London. · If you're an experience Regis ...

---

Resource on Demand

London, United Kingdom

Full time

Are you a trailblazing Salesforce Marketing Cloud Consultant ready to take your career to new heights? · Our client, is a leader in the Salesforce ecosystem, committed to pushing the boundaries of di ...

---

Electronic Arts

Manchester, United Kingdom

Just 13 miles south of Manchester and a 15-minute train journey, is the attractive market town of Wilmslow. Here amongst the boutique shops and independent cafes and bars is the stunning Playdemic stu ...