5 years ago · 2 min. reading time · ~10 ·
De- Stress Your Workspace, at Zero Cost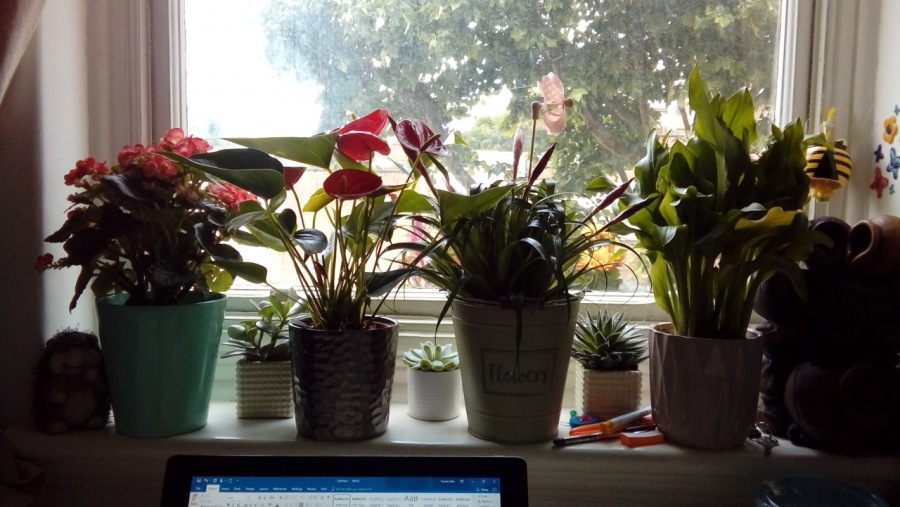 This is the 3rd and final of the Zero Cost series, advising on doing business on a shoe string. This instalment concentrates on a health- related issue. It's safe to say most micro businesses will not have a budget for counselling & stress advice in the work environment, yet from
"Herzberg's Hygiene Factors to Feng Shui the importance of the immediate surrounding, to generate positive outcomes is well articulated".
Author in Source Title
For those running micro businesses with numerous daily pressures, particularly for women, with added home responsibilities, it is easy to become oblivious to the symptoms of stress, or not recognise them at all. Worse there's no boss to blame & is often self – inflicted. Lack of adequate planning, growing the business too fast, are some of the things that can lead to self – inflicted stress.
Being aware of the impact and symptoms of stress is the first step in the right direction. Credible free help & guides can be found on the Health & Safety Executive (HSE) website - http://www.hse.gov.uk/stress/video/index.htm
In November 2015, courtesy of Hajnal Zdravics, Enterprising Female ran a mini workshop, on eating habits & stress, outlining simple techniques to cope with stress or potential stressful situations. For a copy of the accompanying slides, check out this link http://www.efemale.org/freebies.html. Also, Advisory, Conciliation and Arbitration Service (ACAS) offer free advisory services on many work related issues including a guide on stress http://www.acas.org.uk/index.aspx?articleid=1993
As a micro business, free resources such as these, help ensure good work practice if you engage employees or sub - contractors. Importantly, they can also be used as a self -help guide, for the business owner.
A Personal Solution.
Now recovering from a long bout of ill health, I realised the role stress played in my situation. As I begin to plan getting into the full swing of things, I took some simple steps to change the work environment, from which I operate. For many self - employed or micro business, in professional services, work can be isolating. Networking certainly helps to break this constraint.
When I ran my consultancy from an office, I had the obligatory plant in the corner somewhere but never sought to enhance the office with full floral arrangement. I enjoy gardening and love flora. This year, as Spring began, seeing the blooms in parks & trees turn green, I realised what quite joy they brought. I knew instantly I needed to replicate this in my work space & it's worked.
1. Plants provide a pleasant visual. Glancing up momentarily from my computer, catching a glimpse of the numerous plants, enhances my mood.
2. Plants provide a welcome distraction. It's easier to apply the 30 – 5 minute rule, of rest, when working on computer. A leaf out of place, one that needs clipping, repositioning the flower pots!! They're also a distraction, to help me pace myself and break the monotony.
3. Whether its psychosomatic or not, the ambience is completely changed for the better. My work space seems lighter and more relaxing, perhaps its summer come indoors, effect. There is research that backs the benefits of flowers; https://workdesign.com/2012/07/the-benefits-of-plants-in-the-workplace/
4. Care for the plants provide a simultaneous, joyful, in- work- hobby. From my initial plants, to the desk top water feature & an ornament, taking care of my plants has become part & parcel, of a more pleasant side of my work routine.
5. I have seen a noticeable increase in my ability to stay the course & increase my productivity, as I recuperate to full health.
6. Clearing my immediate environment to make space for plants, increases movement & opportunities to stretch, a benefit I hadn't planned.
Find what works for you. Could be plants, Mindfulness art, pictures, mood light, for those late- night catch – ups, soft meditative music, or all these things (I do all, for extra boost but use CDs, rather than earplugs, so I hear the phone!). Getting the benefits of stress free environment in large offices, often costs huge sums of money & professional input. For zero cost, stress free environment, try the steps & guides I note, above.
To conclude, my advice for the micro business owners is, de -stress your environment, de- stress your life, your work and health, will be more productive, for it.
I make no recommendations, nor veracity about the websites and information, to which I refer.
"
You may be interested in these jobs
Found in: Talent GB Sponsored - 4 days ago

---

Our client is a prestigious, award winning estate agency on the Wirral and they are currently seeking an experienced Sales Negotiator to join their expanding team. · The position will be based within a busy office, working with a team of experienced sales professionals and this f ...

Found in: Talent UK - 3 days ago

---

Macquarie Group

London

Casual, Permanent - Full time

The Macquarie Asset Management division has an opportunity for a candidate to join the Fund Management Team, supporting the Real Assets business, in our London office. · As an Executive within the team, you will be contributing to the continued growth of the Real Assets platform, ...

Found in: beBee S2 UK - 11 hours ago

---

Babcock International

Two Mile Ash

Full time

Vehicle Technician Assessor · Country/Region: · GB · City: · Milton Keynes · Job Title: · Vehicle Technical Assessor · Location: · Milton Keynes, UK - Onsite · Compensation: · £27,000 - £30,000 + vehicle or vehicle allowance (£4,200) + benefits · Role Type: · Full time / Permanen ...