5 years ago · 3 min. reading time · 0 ·
Do we know what we want?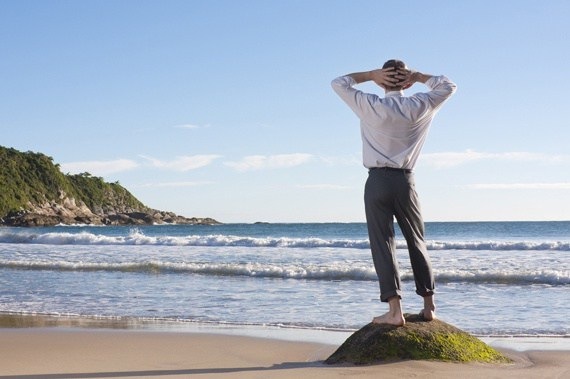 I have been discussing the subject deeply with a very good friend of mine, 'do people actually know what they want, the subject is actually deeper, do we know our life purpose?
"Know thyself" has been a dictate since the time of the ancient Greeks, but Thoreau's statement speaks to the difficulty of such a task. As it turns out, there are some things about ourselves that are very hard to perceive accurately. In some instances, others know us better than we know ourselves
Everybody wants what feels good. Everyone wants to live a carefree, happy and easy life, to fall in love and have amazing sex and relationships, to look perfect and make money and be popular and well-respected and admired and a total baller to the point that people part like the Red Sea when you walk into the room.
If I ask you, "What do you want out of life?" and you say something like, "I want to be happy and have a great family and a job I like," it's so ubiquitous that it doesn't even mean anything.
Everybody wants to have an amazing job and financial independence but not everyone wants to suffer through 60-hour work weeks, long commutes, obnoxious paperwork, to navigate arbitrary corporate hierarchies and the blasé confines of an infinite cubicle hell. People want to be rich without the risk, without the sacrifice, without the delayed gratification necessary to accumulate wealth.
Everybody wants to have great sex and an awesome relationship  but not everyone is willing to go through the tough conversations, the awkward silences, the hurt feelings and the emotional psychodrama to get there. And so they settle. They settle and wonder "What if?" for years and years and until the question morphs from "What if?" into "Was that it?" And when the lawyers go home and the alimony check is in the mail they say, "What was that for?" if not for their lowered standards and expectations 20 years prior, then what for?
Because happiness requires struggle. The positive is the side effect of handling the negative. You can only avoid negative experiences for so long before they come roaring back to life.
People want to start their own business or become financially independent. But you don't end up a successful entrepreneur unless you find a way to appreciate the risk, the uncertainty, the repeated failures, and working insane hours on something you have no idea whether will be successful or not.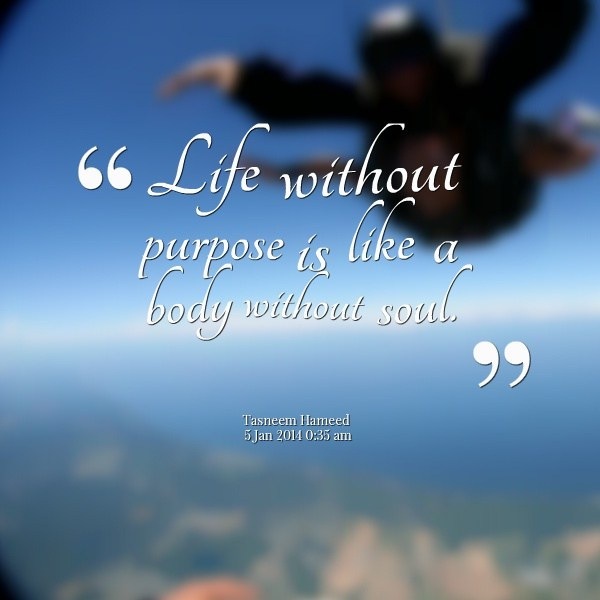 People want a partner, a spouse. But you don't end up attracting someone amazing without appreciating the emotional turbulence that comes with weathering rejections, building the sexual tension that never gets released, and staring blankly at a phone that never rings. It's part of the game of love. You can't win if you don't play.
What determines your success isn't "What do you want to enjoy?" The question is, "What pain do you want to sustain?" The quality of your life is not determined by the quality of your positive experiences but the quality of your negative experiences. And to get good at dealing with negative experiences is to get good at dealing with life.
There is a great quote by Marla Gibbs "I truly believe that everything that we do and everyone that we meet is put in our path for a purpose. There are no accidents; we're all teachers – if we're willing to pay attention to the lessons we learn, trust our positive instincts and not be afraid to take risks or wait for some miracle to come knocking at our door
I think most people retain at least a glimmer of awareness of their life's purpose within their inner being. It often feels like a leaning, an inclination, that continues to pull at you. Sometimes is right in front of your eyes but you don't allow yourself to see it, like when you're hunting for your missing keys and then discover that they've been right in front of you the whole time. For example, an investment advisor found himself doing more and more work with charity organisations. He finally realised that what he felt most in sync with was hands-on work helping people. That was the part he enjoyed about his work, not the money managing per se. Helping people was his true calling, and it was staring him in the face the whole time.
Those who experience a clear inclination but don't pursue or fulfil it remain incomplete and dissatisfied. But it's important not to confuse seeking happiness with finding your purpose. Happiness is what you experience in the daily flow of life the highs and lows that are the situation. They will fluctuate. But purpose is deeper. It's more of an underlying sense of peace and fulfilment overall, a sense of integration and continuous unfoldment of your being. It transcends everyday ups and downs, the disappointments or successes, even. When you're living in accordance with your life's purpose, you view all of the above as part of what you encounter along the road. They don't distract you from that larger vision, your ideal, which is like a magnet steadily pulling you towards it
In the end, figuring out what you want and your life purpose isn't an easy process and no miraculous  solution exists for doing it. The fact is, you need to think about it, and to do so you might need to push yourself through some mental challenges until you figure out exactly what is you've been looking for, and just maybe your life purpose will find you.
Finally, be careful what your dream for, it may just arrive into your life!
""
You may be interested in these jobs
Found in: CV Library UK* - 1 week ago

---

CV-Library

Harrogate

Permanent

Service care solutions are currently working alongside one of the fastest growing IT firms in the UK. · Together with this expanding company we are looking for an enterprise solutions sales executive to manage the top tier of end-user opportunities and prospects. · ROLE: · Enterp ...

Found in: beBee S2 UK - 1 week ago

---

Technical Placements Ltd

Rawdon

Full time

Job Description · Opportunity for Electrically biased multi-skilled Maintenance Engineer, Leeds to work on Casting Furnaces, Large Hydraulic Robots, Electric Robots, Automated systems etc\nMonday to Friday 3 Shift Rota, earlies, lates and nights (no Friday nights) 40 hours per w ...

Found in: Jooble GB - 6 days ago

---

NEP Group, Inc.

Crawley, West Sussex

Full-time

Job DescriptionThis is an exciting role within the Systems Integration and Sales team. Working closely with the wider Systems Integration team across the UK and Ireland, this role would suit an individual with strong administration experience. · In this role, you will support th ...