5 years ago · 2 min. reading time · ~10 ·
Do You Have Enterprise Emotion Skills?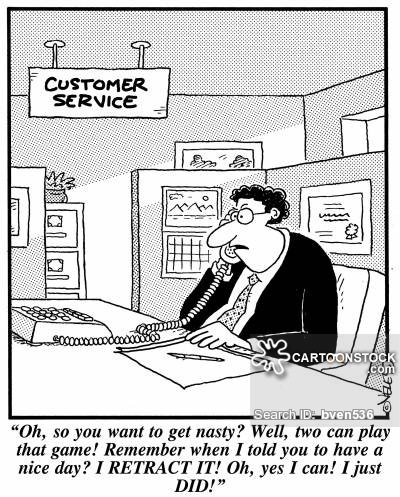 Over the years, I have had the privilege of working with start- up, small and medium businesses.   The range and diversity of business and ownership, has given me an insight into the many conflicting issues facing small business owners today.  As part of a part- time contract role in Wolverhampton, I developed a business manual for start- up businesses.  Before reaching the technical aspects of the business plan, I first devised some questions, to test the resolve of the 'wannabe' entrepreneurs and gauge their preparedness for what was involved. 
 Part I - Emotional Skills
Many of those wanting to start off in business, often have the technical skills required for the operational delivery, of the business idea.  So, a talent for cake making, will produce a business idea around this skill; or for art and design, a graphic or creative industry idea.  The budding entrepreneurs are always confident of their technical ability and know- how.  This has, as far as I can remember, never been an issue and I have gained sector insight, I may otherwise not have, as a consequence.  
 The issue that is often overlooked is the emotional fortitude, to deal with being entirely your own boss.  For example, the required coping mechanisms, arising from project management, budgeting, finance, times of slow business, creditors and mishaps.   So among the closed questions I ask in quiz format, is set out below.
 Answer these questions if you're starting up, just started, with a Yes or No.   If you're already in business, did you take a look; consider this when starting? 
These were questions I wanted potential start – ups to answer.  Emotional type questions, which will invariably raise their heads, within many business settings.  Dealing well with conflict arising from customers, regulators; accepting faulty product / service, means being able to deal with criticisms and make amends, which in turn, helps the business reputation.  Others, such as selling yourself and your skills, coping with the stress of late payments; failure, such as losing a sale, tight deadlines, all have mental/emotional impact, on business start- ups.  As such, the need to be able to cope well with your emotions is important and may otherwise, impact the business negatively. 
Business owners cannot afford to take time off bemoaning perceived losses and occasional ill wind but need to be adaptable, lateral thinkers, learning from mistakes, poor judgment or simply bad client experience.  
 Only when the business starter was able to realize the potential emotional roller coaster, from business ownership and feel confident in handling them, will I then begin the business advice process.  This consisting of a good business plan (essential) with all the trimmings.  Some are immediately confident and answer yes to all, others with some no's, think about it first but very rarely have there been drop - outs.   
 The design of the Bakers' Dozen + 1 questionnaire, is not to dissuade but encourage well- rounded, critical thinking that supports the business and helps ensure success.   Thinking about business emotion issues, help to underpin the personal and entrepreneurial skills that is also needed. The process is designed to get start- up, owner- managers, to think about running a business, full spectrum.   Those already in business may use this as a test of their current experiences.  
 Many consider the emotional benefits of business ownership or self- employment (I have found, to namely be control but these days also economic empowerment), few give much thought, flip side.  So, if you're thinking about starting a business, or are just starting, come up with coping mechanisms, where you have a "no".  Here are some suggestions
 The next part of this article looks at personal skills for the owner manager.
"
You may be interested in these jobs
Found in: Adzuna GB Premium - 4 days ago

---

Meridian Business Support

Lincoln

URGENT CUSTOMER SERVICE ROLES: · Lincoln train station is expecting to be busy in the lead up to, and especially during, the Lincoln Christmas Market and we need your help for customer service assistant roles Ideal for students and those looking for some extra cash prior to Chris ...

Found in: Ziprecruiter GB Test30 - 5 days ago

---

Ernest Gordon Recruitment

BN7

Job Description · Electronic Systems Support Engineer (Audio Solutions) · Lewes · £40,000 - £45,000 + Training + Progression + Life Insurance + 25 days holiday + Flexitime · Are you an Electronics Engineer looking for an exciting new role with a Market leading Control Systems com ...

Found in: beBee S2 UK - 6 days ago

---

Its (Southampton) Ltd

Portsmouth

Full time

Site Manager - Residential · Portsmouth · On behalf of our client, ITS Building People (Southampton) are searching for an experienced Site Manager to join an quality house builder on a traditional build development in the Portsmouth area. The successful Site Manager will be repor ...