Falling Out of Good Habits
No More Resolutions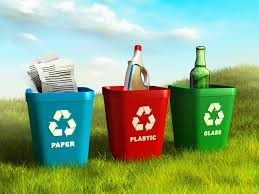 A New Year, (tomorrow) a new month, a new day, a new moment and no doubt plenty of resolutions to be made and possibly broken, by the end of 2020.  To be honest I don't do New Year resolutions.  They ended years ago.  I, with experience, just found them a waste of time and very much counter productive.  The repeated cycles of guilt, mingled with a tinge of failure, quickly followed by excuses, ....uhmmm.... no thanks.  'Given this, what happens when its something more fundamental?  Important, not just to me but the world.   As dramatic as that may seem and inconsequential in global decision- making, as I am! 
Resolve
Here I am differentiating resolve from resolution.
Over the years, as concern has grown about the state of the planet; global warming, plastic waste and sustainable living, I have come to champion change for the better, in my own little way.   From writing blogs, to being aware of my own impact on the planet,  promoting and implementing recycling initiatives, eating near zero beef (only 1 of the reasons) I believe I have taken the world to heart.  So given this, what did I do, when circumstances present challenges to my sustainability ethos?  Let me explain.
Guilt Trip
I was in this situation once, when I visited places West Africa.  While the sustainability issue is gaining momentum round the world in general (NOT USA, sadly), I discovered much needs to be done in some African countries.  In Gambia, all my packaging, plastics, bottles and paper was simply dumped in with the  general refuse, which is then set ablaze in a public dumpsite, near residential areas.  I was aghast, so stopped.  I began putting my recyclable materials away, limiting the use of plastic carrier bags but quickly realized, it was a waste of time.  I checked On - line for recycling centres in Gambia, trying to set up an arrangement, similar to what I'd done several  times in UK.   No active phone number, no website.  Asking locals who were nonchalant, educated , professionals,  I was left throughout my stay, smarting every time I had to throw away stuff, I would normally recycle.  The same thing in Senegal, Nigeria and Morocco.
Doing Something
While I wasn't opportuned to attempt to initiate recycling in Morocco and Senegal (my limited French and unfamiliarity with the culture)  I did attempt to do so in Nigeria with some success.  In the 2 main cities of the South West of the country, you will actually find a number of recycling initiatives, set up as social enterprises.  A web search and I quickly found recyclers with phone numbers and in some cases websites.  I made contact and passed details to locals, in upper bracket residential estates, to carry things forward.  Following up, to try and ensure things were progressing, before I left.  Though there is recycling in Nigeria, I was glad to see, it barely scratches the surface and does not feature prominently in the media or in social discourse.
Solution
I would say the recycling initiatives in Nigeria need to be quickly supported with aid, to scale - up.  This is one of the rare occasions I would welcome  interference (I hate the whole aid thing, except for disaster relief).  Promoting the benefits and dangers of recycling more prominently, especially to those more likely to use recyclable materials, providing finance for recycling bins, in high density, poorer areas, with rewards (as it is already being done) will bring added benefit of the serious problem of public health and sanitation in urban areas, as well as help save the planet for future generations.
Please share this blog.  It may actually catch the attention of those, in the 'aid industry' that can move this kind of agenda forward.  I hate the feeling of frustration and guilt I got, from falling out of my good habits.  HAPPY NEW YEAR.
You may be interested in these jobs
Found in: Talent UK - 3 days ago

---

KPMG

Manchester

Full time

The Role · : · We are looking for experienced auditors to join our Audit Corporates, Listed and Regulatory practice. This opportunity can be located in either Manchester; Leeds; Newcastle or Liverpool. · As an Audit Manager, you will be involved in all aspects of leading and del ...

Found in: beBee S2 UK - 21 hours ago

---

Bolton NHS Foundation Trust

Bolton

Full time

This post is to replace an existing cardiologist with special interest in pacing and complex devices at Royal Bolton Hospital and support the expanding heart failure service. You will join five existing Consultant Cardiologists with interests in pacing and devices (1), advanced c ...

Found in: Jooble GB - 3 days ago

---

Brite Recruitment

London

Full time

SENIOR CUSTOMER RELATIONSHIP SPECIALIST · LONDON · £35,000 - £40,00012 MONTH FTC A thriving Financial Institution is looking for Senior Customer Relationship Specialist to join their fast-paced, exciting team based in London on a 12month FTC. · You will be supporting the sales te ...