Flap about: Part IV
So sorry...keep messin' up; wrong pic, didn't put the other links in, brain fell out.....but the REASON for this will be revealed at the end - promise!

Just in case anyone wants to know, this should be the penultimate buzz about our accidental adventure. If you want to catch up, here's the links to the others!
When walkabouts go wrong: Part Uno

But...Whatabout…..(sounds like walkabout) my brain?: III

I grew up with Danes, Labs, Retrievers and Ridgebacks, ya know…dawgs.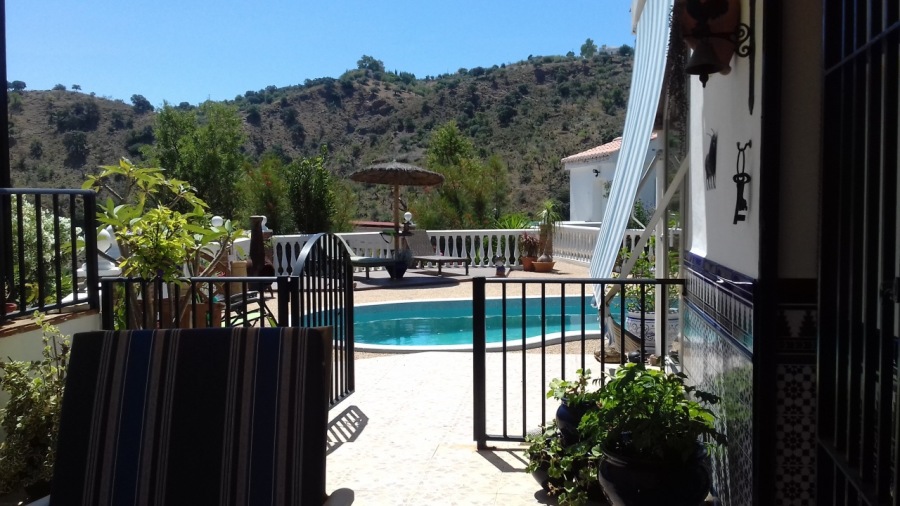 Their two doglets, Pissy and Mopey, overnight in their own house the other side of the pool. What instructions Che had left me included their routine. So I let them out and feed them…piece of cake (actually tuna and dry stuff)! It's quite hot at 7am – nothing like the evening before where Pete actually needed a fleece! Me and Pete debrief over coffee. Being Restaurateurs has taught us how to defuse a potentially difficult situation, which we demonstrated the night before. But....for one thing she had said (baiting?) about my brother and his wife which was so out of line, I had to double-take and see if I could identify any marks that might indicate a prior lobotomy, but I held myself in check, although to be honest, she doesn't deserve it….so brutal and WRONG a judgement that she passed with a casual flick of a lit match on gasoline.
With the owners now departed, Pete and I needed to get a detailed damage-report. Pete was not..ah…Pete. While I could say with confidence that I was emotionally impacted by the day before, Pete had morphed into something a bit too beaten – something I'd never, ever seen in him become: a terrifying understanding of just how vulnerable and helpless he was. It was a bitter realization that his natural optimism had (so far) kept hidden from him. He wasn't going to win this decade-long (to date) fight. These days there's a blithe and asinine new term bandied about for neurodegenerative disease….'you don't die from it, you die with it'. Thanks so much for the promise of ensured and slow decrepitude, robbed of any control and all dignity for your shortened but life-long years.
You bastards.
See, Pete's always been a rock. I mean, he rarely moves emotionally from his position of strength. I have been known to think it a throttle-able offense to keep saying 'trust me…it'll all work out fine…!' Unlike me – a bat in a blender.
He was completely spent, and spoke hauntingly of how they (at the gas-station; where I finally found him) kept calling him 'Gringo' and that he couldn't get out the 'right Spanish' but then he realized how strange he must've looked, stumbling around with little bodily control, cash, a wallet and no explanation….lost. He perceived threat in the hombres there, who's English was zero; Pete's Spanish comes in very close second to that (as does pretty much any honky NOT from Andalusia!). I'm fairly sure the guys there were maybe amusement and curious; maybe wondered if they had a basket-case on their hands. My rationale is that they would have seen (and known) all local Gringos as they were the only gas station for…'45 minutes.' Like most Parkinson's peeps, taxis have left him high and dry because they thought him drunk. He never minded at all when I shoved him behind a bush to get a cab and explain; this was much worse and he couldn't discern between friend, foe or reality. It really did a number in his head. In my hurry, both Che and I had forgotten our phones…duh..he had got one guy to call my phone but -. I didn't actually find him until about two hours later…and it was too much. He wanted to go back - home. That's another first! Thus the morning of day two was a scathing rinse in an acid-bath of discovery and unwanted enlightenment that Pete may not recover fully from, and it broke my whole, freakin' heart……..
He napped on and off during that night and morning – what he sorely needed! When he finally took a breath and a look about, he wanted to head off to get the pre-planned 'big shop' that was to sustain us over the next 56-odd days. I had my buys in order and was ready to prep for a few days, cook & freeze. Mid morning he stirred and by about 1pm, we were ready to head off. As per instructions, the elder of the two dogs, (who looked like she'd already been to the taxidermist) was restrained and confined to 'the inner compound' as she was the escape-artist.
Satellite navigational systems all operate differently.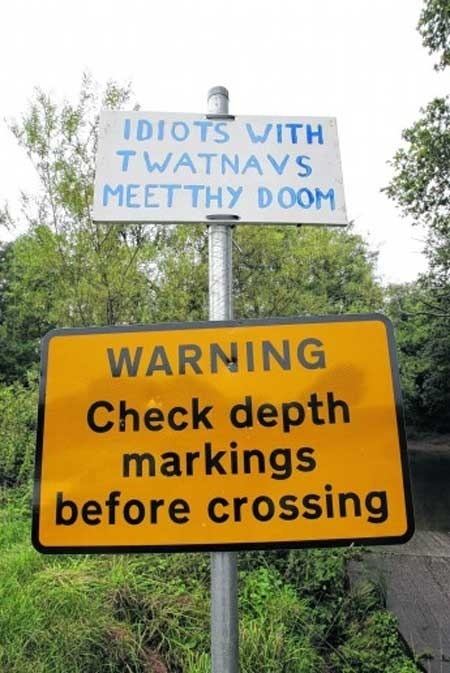 I had left Che with succinct but easy-to-get instructions regarding mine. She often works around where we live, and indeed, came from there, so she didn't want me to save any addresses for her. But I knew I'd need some – airport, supermarket, Malaga, home…the usual. The younger of the two Tom-Toms was still last century's, but I got it working and we set off with cool bags, boxes etc….it was getting real hot now , way hotter than the day before.
The drive down was okay. No real problems. Lydl's is their TOP supermarket (in England it's Waitrose, in the US, it's Publix), but it was huge, had a good bakery, butcher and fishmonger. Dandy! Loaded up, but not properly de-compartmentalized into the cool-zones as I could see Pete fading fast. Set her Nav for 'Home'. Mistake: took us many conflicting directions and up some very dangerous climbs that every a 4x4 would blanch at! Stopped and hit history & previous destination called 'unnamed road'which helped not at all. Only saw a village once in the distance, no place to get our bearings as the sea had long disappeared. With both Pete and me panicky now; we had slid slowly backwards down a very steep trail to the edge of a drop-off, I stopped again. It was 100 degrees, we were out of water, but there was hot beer in the back....?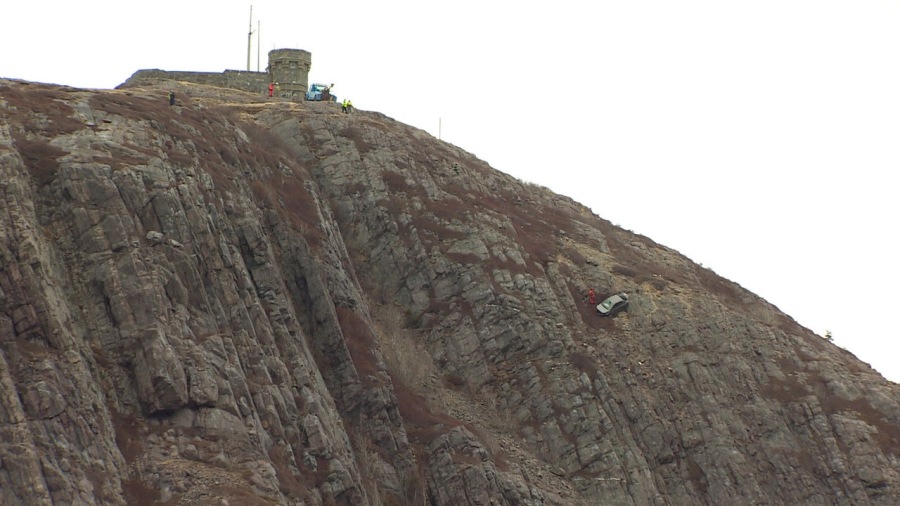 I finally thought to use Che's Spanish mobile to call up somebody....I picked Paula who lived near-ish her. Pete was almost in a stupor, along with almost all the produce. Her friend tried her very best to tell us where we may be, but it had been many hours since the last sign of anything. Half an hour of, she said, 'put in Riogordo!' We did, and were amazed to find (with Paula's guidance)  the 20-minute road and paths back to Casa Eden.

I needed to see to Pete and the par-baked food-stuffs, and unravel Pissy from the table-leg chairs (c'mon....who would do that? Tie up a dog in an area of so many ways to choke itself?). I could feel a meningitis lurking.
BTW Jim Murray,  still undecided if I should use punctuation before or after quote-marks. 'Tis different both sides of the great expanse..throw me a bone?
And that will bring us to the end of this part IV, because it took us near 5 hours to get back. Food-stuffs, along with our angst, are getting dangerously close to termination.
I think I can finish in V? But, hell…if you're bored, I accept honest-given critique! It just gets worse.......
""""
You may be interested in these jobs
---

Academics Ltd

London, United Kingdom

Full time

Are you passionate about teaching Key stage 1 (KS1) pupils? · Do you have the desire to work in a great primary school based in Lewisham? · Are you looking for a supportive and inclusive school that w ...

---

Burger King - EG

Preston, United Kingdom

Role: · Burger King Restaurant Manager · Location: · Brighton,BN1 1AA · Hours: · Full-Time / Permanent · Salary: · £28,500 - £33,000 DOE · Bonus Scheme: · Quarterly Bonus Incentive · Company: · EG Gro ...

---

Activate Group Limited

Suffolk, United Kingdom

Full time

**£2,500 sign on bonus** · Salary: £40,000 - £50,000 basic salary + £2,500 sign on bonus + efficiency time saved bonus on 100% hourly rate + £4,500 night shift allowance + fantastic company benefits. ...