5 years ago · 1 min. reading time · 0 ·
Floods, Life, Death and A False Perception
W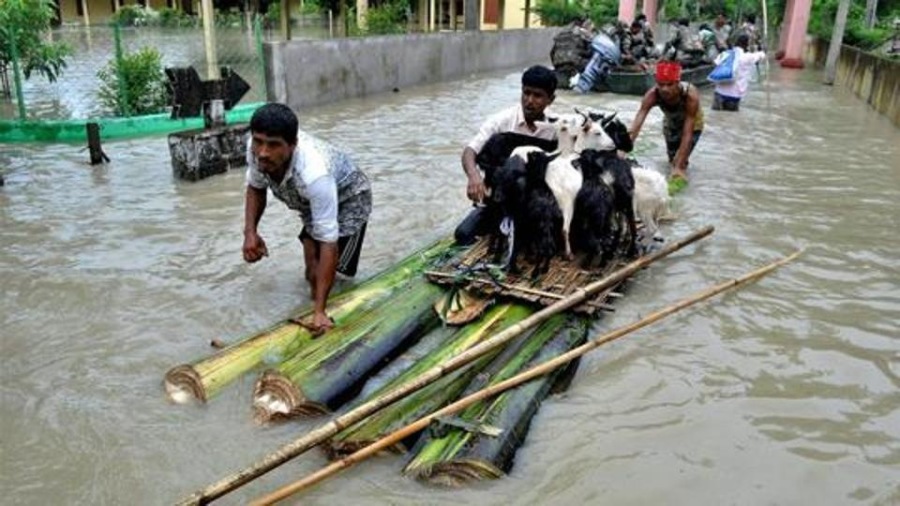 hile much has been made of the floods in USA & because of this, the devastation in the Caribbean from the hurricane, I have heard little of the far greater devastation of the floods across India, Nepal, Bangladesh, where over 1, 000 have lost their lives & 8.5 million affected.  A similar devastation across 5 countries in Africa has seen about 1240 dead, including the mudslide in Sierra Leone. Is it that we've put a premium on life, depending on nationality, race, creed?. It would appear so.
A reminder for those (me also) lost in this world; so money centric, we've forgotten what life is about.  9 months gestation, mother pushes; breath in & out; eat, defecate; sleep, wake; die = maggot food.   The value there is to our lives, is in our ability to form relationships & hold values that make our consciousness meaningful, as we briefly pass through.
While some sort of skewed rationale, in some, may put a greater premium on those dead in USA, it is a false perception. The value of each of us is 1. simply being human, 2. the intrinsic value placed on our life, by those around us, none of which has to do with financial status, nationality or creed.  So, as we remember the losses in USA & Caribbean with sadness; let's not forget the many more mourning in Asia & Africa, along with the losses they've suffered.
It's seems clear environmental factors can no longer be denied, in these extreme weather patterns, we are witnessing.  So, we are not only damaging ourselves but the earth on which we rely to survive, at all.
"
You may be interested in these jobs
Found in: Jooble GB - 22 hours ago

---

NHS Jobs

Aylesbury, Buckinghamshire

Full-time

Would you like to join the NHS and help provide patients with the best possible care? · Have you got an interest in science and medicine? · Would you like to be paid whilst studying college equivalent course? · If you can answer yes to these questions, then this could be the role ...

Found in: Talent UK - 3 days ago

---

Trivium Packaging

Deeside

Employee

Become part of an engineering team delivering excellent technical service & support to Ardagh Metal Packaging's Deeside End manufacturing facility. · Focus of the role will be planned tooling maintenance, rework of press tooling & die sets, problem solving product quality issues ...

Found in: Jooble GB Premium - 2 days ago

---

Deekay Technical Recruitment

London

ROLE PURPOSE: · To have case management responsibility for a caseload of children, young people and their families who are undergoing an education, health and care assessment or have a an education, health and care plan, ensuring a person centred approach and a culture of 'puttin ...