5 years ago · 2 min. reading time · 0 ·
Give Yourself Credit When Its Due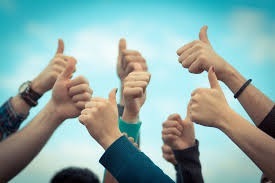 I was Wrong
Its only now that I beginning to realise what it is I have accomplished.  It's my belief that many of us, especially women, don't give ourselves credit when and where its due.  It's probably the "blowing your own trumpet thing" I was raised not to be boastful, in the belief I think, that humility is a good thing.  Thankfully, I realised suddenly, I've taken the notion too far. 
I have done a lot of studying and work in my life time, faced/facing many personal challenges including to my health and consequently to my finances.  I completed my first degree as most, in my early 20s, after pausing for a year.  I then completed a Masters, then an MPhil thesis, while I worked as an independent management consultant & tutor all over England.  I completed a teaching qualification around the time I was completing my Masters.   I also went through the Fellowship assessment of the Institute of Consulting and gained qualification membership of the Chartered Institute of Purchasing & Supply, requiring I drive approximately 50 miles on the motorway. I have never given much to it thought, it was just what I needed to do, to keep improving and be at the cutting edge of my profession.
 
I Did It
I was recently going through a short on- line course, which after some acute business and personal challenges reared its head, I completed.  I was really elated; the type of elation I did not feel completing my 4 – year, full- time MPhil (I deliberately decided against a PhD for time reasons, a PhD is 6 years!!).  I had actually thought, of giving up this short course, which really does not add significantly to my consulting prospects but which I wanted to do, to prove my credentials and gain some sort of competitive edge.  It got me thinking, why am I so chuffed about an 8- week, part- time course? 
I began to reflect and it occurred to me that the pressure of what was happening around me, almost brought me to the brink of not bothering but I had stuck with it.  I suddenly felt, well done, its true you are a strong person (I hear I am strong frequently but again, never actually think it or feel it!).  So I began to think of all the things I had accomplished, which I had given no thought and when I did, would think yes, but there are those with PhDs, or gone to Oxbridge, or are renown professors, or CEOs of large multinationals etc. and not savour my hard work and commitment to getting something done, sometimes against the odds and doing it well, as I like to. 
You Do It Often
I wonder how many women (or men!!) are like me, not giving themselves credit where its due.  Are you raising a family, working, studying, running a business, trying to run a business; facing real challenges or pressure, while doing so and getting on with it?  Well now is the time to sit down and take stock and give yourself credit.  If we gave ourselves a bit more credit for what we see as mundane, there'll be less need for counsellors and therapists (I'm not suggesting this is not an option, just perhaps we gave ourselves a self- accomplishment lift, women may not need to resort to them, as frequently).    Perhaps if we recognised the things we do without thinking, we would gain the self – confidence to address gender inequality, by achieving not bemoaning.  Running
Enterprising Female
, I have seen the strength and potential of our gender.  Women who couldn't attend suddenly, due to childcare issues, those that attend with their children (being family friendly, a very limited number of children from 5 – 16 may attend if their parents take full responsibility) those that have made career changes into self- employment, for their families, those that have retrained from professional to vocational careers, with less money, to pursue their ambitions and preferences.  Everyone needs to take credit, from time to time, it's not boasting it's a morale boosting fact.
This article is aimed at women but applies to men!!


"
You may be interested in these jobs
Found in: Talent UK - 2 days ago

---

In Technology Group

London

Permanent

.NET Full Stack Developer - Up To £60,000 - (Remote) · This client is a market leader in developing specialist BI products for customers across a range of the Automotive, Retail and Health industries. Who are looking for a passionate forward-thinking Full Stack Developer to join ...

Found in: Jooble GB - 22 hours ago

---

Quality Service Recruitment Limited

Derby, Derbyshire

Full-time

Earn £800 per week, working as a class 2 HIAB Driver. Your main responsibility will be delivering building materials to both local businesses and personal clients, all the work will be done using a remote grab HIAB. · The ideal candidate will have: · Full UK HGV 2 licence with Hi ...

Found in: Talent GB Sponsored - 1 week ago

---

Selco Builders Warehouse

Sidcup

About Us · If you are interested in applying for this job, please make sure you meet the following requirements as listed below. · Fancy developing your career with the UK's fastest growing builders' merchants? We're on the lookout for enthusiastic and ambitious individuals with ...