11 months ago · 2 min. reading time · ~100 ·
How can we improve the ways we communicate with our employees?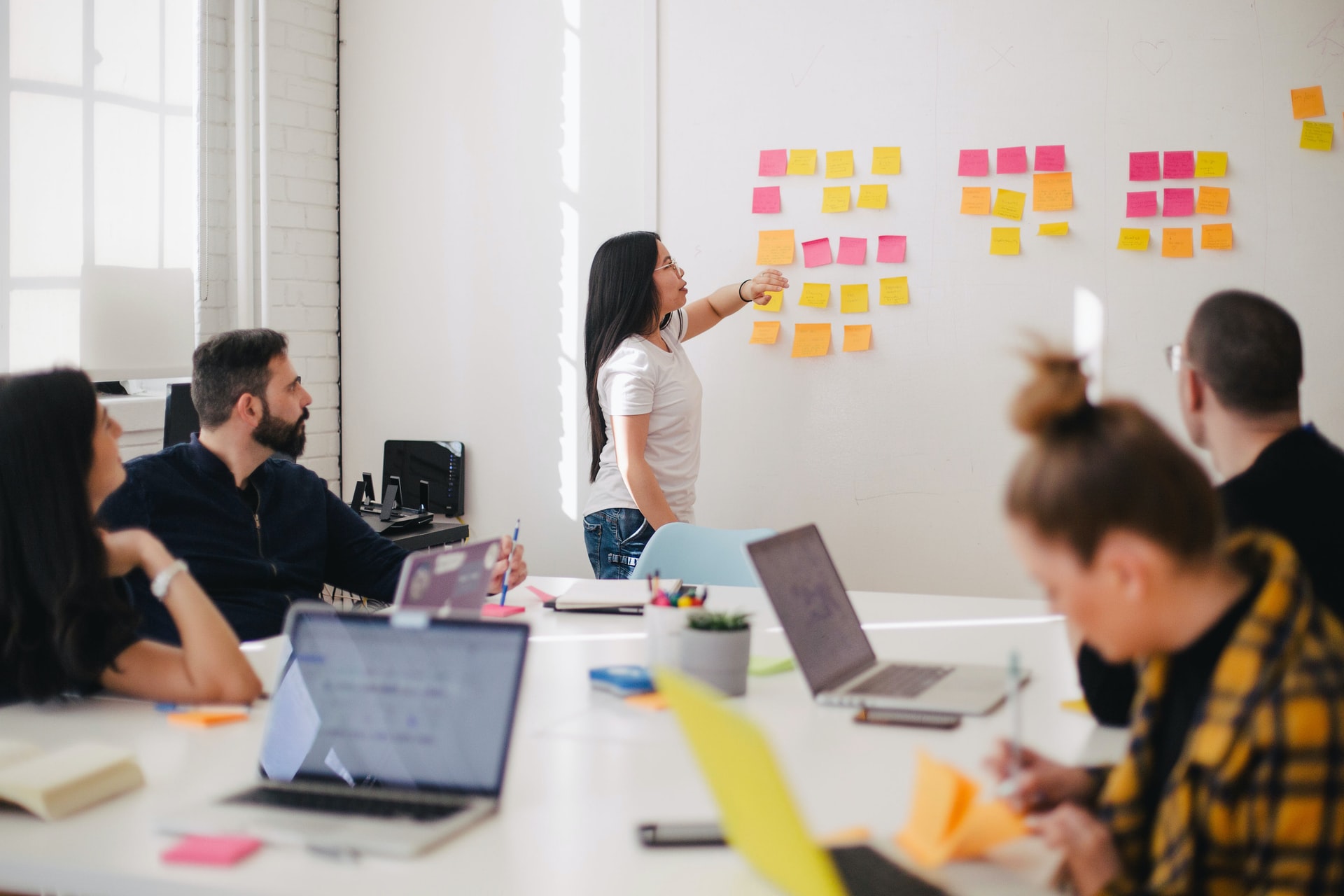 The way we comminucate with employees has never been more important. 
Great internal comms have been shown to improve operational performance and staff engagement. This makes natural sense, of course, as people who are part of an organisation with a clear purpose are more likely to drive, as one, to achieve that purpose. 
But recent events with the pandemic, the uncertainty surrounding the future of businesses and jobs, and the mass exodus from offices to an overnight remote work model has put an even greater spotlight on just how important great internal comms are. 
So, if you're planning a review of your current practices before we head into 2022, here are some key areas of focus to get you started. 
Getting the basics right
This is as basic as it gets, but getting the basics right is really key. 
Having a clear comms strategy to begin with is an obvious and key starting point. But just as no two companies are the same, neither should your comms strategy. The scale, scope and complexity of your comms will depend upon the size of your workforce and and organisational set-up. But there are some core fundamentals you can follow, and key questions you can ask. 
First, do you have the right channels in place to effectively communicate with all employees? Does a company-wide email reach everyone? Would a Slack channel be more effective?
Second, make sure you're measuring the success of your comms where possible. Are employees engaging with your current output? Even take a marketing view and consider what days of the week and times in the day would be best to send important messages. 
And lastly, make sure you regularly share updates on company performance versus its shared objectives and goals. 
A two-way conversation
Where a lot of organisations go wrong with their comms is that they only allow a one-way conversation. That is, company bosses send a message, expect it to be engaged with, and fail to give an avenue for response. 
Being open with your internal comms has a range of benefits. It forces your senior leaders to be more visible and approachable, and it creates a culture where employees feel able to speak up about any concerns or recommend improvements to current processes or approaches. 
Be visual and creative
That company-wide email from the MD or CEO we mentioned earlier? That's so last century. 
Yes, emails are quick and convenient. But they're not very engaging, and they're impersonal. If you have important news to share, including a change in direction or a difficult announcement to make, you will be better able to convey that message through the use of video or supporting documentation. 
A really fantastic comms example was with Aston Villa football club when they sold their star player, Jack Grealish, to Manchester City. The CEO could have said nothing. He could have just released a statement or sent an email to club staff. But instead, he shared a fantastic video explaining the decision to accept City's offer, why they did what they did and how they went about addressing the whole it left in their squad. 
Stay connected with the right software
I mentioned Slack before, but as we move at pace to an increasingly remote working model across much of the knowledge sector in particular, connecting with employees through the right software is key. 
And that doesn't mean relying on one piece of software either. Daily comms to smaller teams or divisions can be well relayed through groups within MS Teams or Slack. Company messages can still be broadcast via email. Take a look at these 35 internal comms examples for some different ideas!
Consider the different types of internal comms you want to get out there. What about recognition? How are you going to make sure your employees feel appreciated when they might be spending less time in the office? Dedicated social recognition software could be a good place to start looking. 
And how about important employee documents, user guides and handbooks? There's great software out there that can enable you to create a repository of everyone an employee could need to effectively do their job. 
You may be interested in these jobs
Found in: Talent UK - 4 days ago

---

Chubb Fire & Security Group

Birmingham

Full-time

Position Type : · Full time Type Of Hire : · Experienced (relevant combo of work and education) Education Desired : · Bachelor of Accounting Travel Percentage : · 0% GENERAL DUTIES & RESPONSIBILITIES · • Develops, leads, manages and motivates staff. · • Monitors staff ...

Found in: Adzuna GB Premium - 2 days ago

---

Are you an ambitious Chef de Partie looking for a fresh food kitchen where you'll receive paid overtime and great tips? Then join us here at The Grosvenor Arms · What's in it for you? · Pay · Up to £25,000 per year, plus £3,000 tronc (that's your card tips that are paid into you ...

Found in: beBee S2 UK - 1 day ago

---

Total Facilities Recruitment Limited

Dorchester

Full time

Job Description · Mobile Commercial Gas Engineer- Dorset · Reporting into the Contracts Manager, the Gas Engineer will be required to carry out assigned day to day delivery of planned, reactive and small works assigned on a wide range of different types of properties and systems. ...