How to Compare Currency Exchange Rates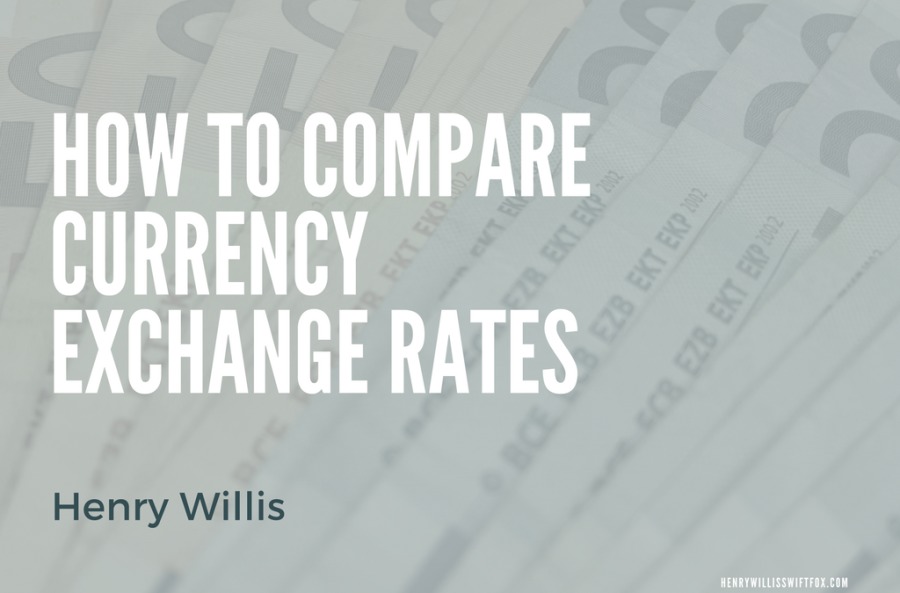 Our community is a global one – we do business with people from different countries, and visit and experience different cultures on holiday. With that in mind, however, with different countries often comes different forms of currency. Dollars, pounds, euros, yen, are just a few examples that come to mind.
When purchasing goods and services, then, how do you find the appropriate amount in each? By comparing exchange rates. Of course, you could just go to the bank and ask them to take care of the whole process for you, without taking the time to shop around. That's a mistake, though, and could cost you more than a penny.
When traveling abroad or conducting international business, it's best to take the time to find the best deal, and here's how:
In short, know what a broker's mark-up is.
You can find out the broker's mark-up by asking two things. First, how far is my price from the mid-market? Second, is the rate fixed?
The answer will come as a percentage, such as "our rates are 0.5% from the mid-market," meaning that the brokers fees are 0.5% of the transaction value. In other words, converting £100,000 into euros it will cost you £500 in fees, but this will be factored into the overall cost. With £100,000, that amounts to 125,690 euros, as explained in this case study.
If you're doing the math correctly, this puts your exchange rate at 1.2569. The mid-market exchange rate is 1.2632. Brokers, including banks, do not necessarily tell you how far the rate is from the mid-market, however, because they are likely overcharging you.
The exchange rate shouldn't function as a hidden cost. Of course, the broker has to make a living of their own, and thus add a fee for their services. That makes sense. But depending on where the broker's exchange rate falls from the true exchange rate (also referred to as the "benchmark," "headline rate," or "spot rate") you could potentially find a better deal with a different firm.
Without due diligence of comparing the rates yourself, you stand to lose pennies on the dollar, which can add up significantly with large amounts of money. Knowing if the rate is fixed or not prevents a broker from changing the rate after the initial deal. Exchange rates fluctuate constantly, so the rate the broker quotes you at the beginning might not be the same as what the rate is at the time you open your account.
Knowing the answer to those two questions above, though, will help ensure that you receive the best deal possible when converting currency.
Originally posted at HenryWillisSwiftFox.com on 5 April 2018
You may be interested in these jobs
Found in: Jooble GB - 3 days ago

---

Akari Care Limited

Austerson, Cheshire

Part time

Number of hours 0.00 · If you are passionate about caring for the elderly and want to build a long-term career in one of our award-winning homes, then look no further than Akari Care. Our aim is to create an environment where our residents are valued, respected, and are offered ...

Found in: Jooble GB - 3 days ago

---

Vector Recruitment Ltd

Oxford, Oxfordshire

A superb career opportunity for a Software Engineer with hardware integration expertise and skills in Python has been created at an exciting Oxford based company developing a ground-breaking renewable energy management system. You will be a key member of the team helping to drive ...

Found in: Jooble GB - 6 days ago

---

Maverick Trading

Ealing, Greater London

Part time

Empowering the World. One Trader at a Time. Maverick Trading is Hiring · We are a top-ranked proprietary trading firm that allows you to use our capital to become an options trader. · Learn to become an options trader with Maverick Trading We are looking for people with an entr ...