How to create a strong visual brand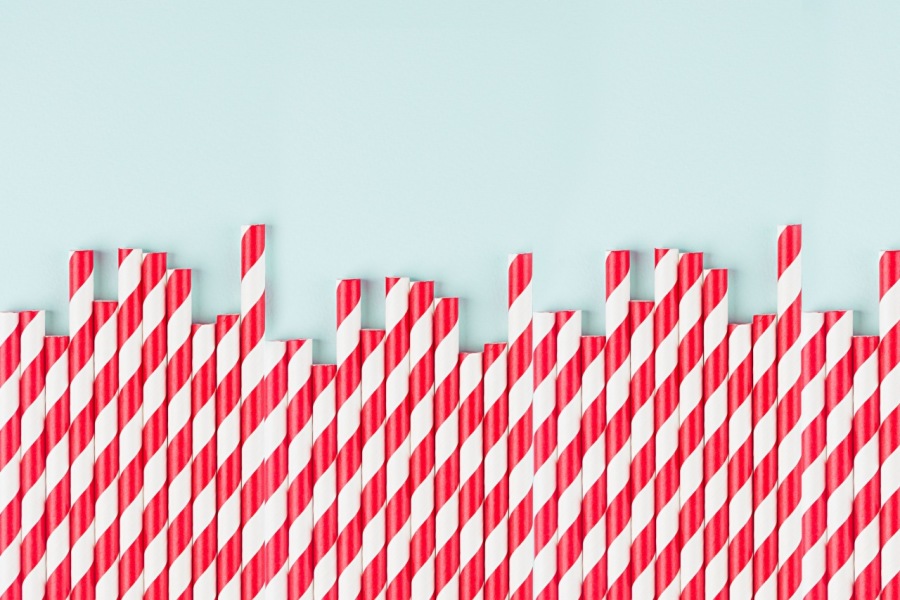 A picture is worth a thousand words. As research suggests, we only retain 10% of any information heard or read three days later. However, if that information is supported by a visual, we remember 65% of it. One of the key reasons why we respond to images is that they affect us on a certain emotional and personal level, which explains why content with visuals in more engaging and interesting, compared to plain written word. Creating and using visual content in marketing is critical when attracting attention and creating emotional connection between your brand and target audience. In fact, visual content gets 94% more views and readers are 80% more likely to read content where visuals are involved.
Here are some of the key aspects to focus on:
1. Be consistent
Around 90% of what we see gets lost by the time it reaches our brains, and therefore our brain has to make its best guess by matching the visual to prior knowledge or experience, meaning that we actively construct our perception of reality. So really, our perception of what we are seeing are hypotheses based on past experiences and stored information in our brains. By creating a visually consistent brand that you are consistently using across all your marketing communication, you are naturally creating connections and memories that will stick with your target audience. Focus on the style of visuals you are using, the colours, the fonts and create a look and feel unique to your brand.
2. Link your visuals with written content
Our brains process images up to 60,000 times faster than text. So, including a visual will not only make your post look better, it will help with digesting and retaining the information you are sharing. In addition to the psychological impact, adding visuals also improves SEO. Chose visuals that best describe your written content to make associations in the reader's mind immediately before they read any further. Often the initial image and the title is the first and last impression you will make on your audience, so having the right visual is essential to attract and keep their attention.
3. Share your visuals repeatedly
Repetition increases memory. The more we see something, knowingly or unknowingly, we become familiar with it. Same with your brand identity, sharing your visuals consistently and repeatedly via various channels increases the chances of being seen and remembered by your target audience. Research shows that on average, consumers need to be exposed to a marketing message at least three times before they take action, but you need to strike the right balance and create a regular communication strategy, instead of just focusing on high volume – as with everything else in business, finding the right balance is the route to success.
4. Use a variety of visual content
Visual content comes in many forms and you should use as many as you can to create a lasting impression. Pictures are the most obvious ones, but equally powerful are videos, infographics, presentations, memes or screenshots. For example, mobile video usage has increased by nearly 10 million daily viewing minutes in the last two years and videos also have the ability to increase your brand's organic search visibility by 157%.
5. Include visual content in all your marketing communication
You shouldn't limit visuals to your blog, website or your Instagram profile. Include visuals in any communication associated with your business, including your email signature, newsletters and printed marketing materials. When it comes to your social media marketing, post a variety of content including links, text and visual updates to drive engagement. Following the latest Facebook algorithm update, visual content gets 87% more engagement. Tweets with images also receive up to 5 times more engagement than those without.
https://www.squirrelsandbears.com/blog/how-to-create-a-strong-visual-brand

You may be interested in these jobs
Found in: Jooble GB - 2 hours ago

---

PK Education

Mansfield, Nottinghamshire

Teaching Assistant · Teaching Assistant required · Are you a Teaching Assistant with a passion to encourage progression in your pupils? · This exciting primary Teaching Assistant vacancy is the perfect opportunity if you are looking for more flexibility and a better work life b ...

Found in: beBee S2 UK - 4 days ago

---

Remedy Recruitment Group

Kingston Upon Thames

Full time

Remedy Recruitment Group are currently seeking an Advanced Practitioner for the Children's Safeguarding Team. · You will need to be: · SWE registered · Eligible to work in the UK · Job Description: · The post-holder will support practice related development across our services b ...

Found in: Jooble GB - 3 days ago

---

Salary range: £26-30k (£40 OTE) Location: Hybrid-remote (London based) · Company · Our organisation is all about the future generation and ensuring that they get the best education. We are a fast-growing EdTech start-up based in London with a completely unique proposition and a ...