How to get your social media posts noticed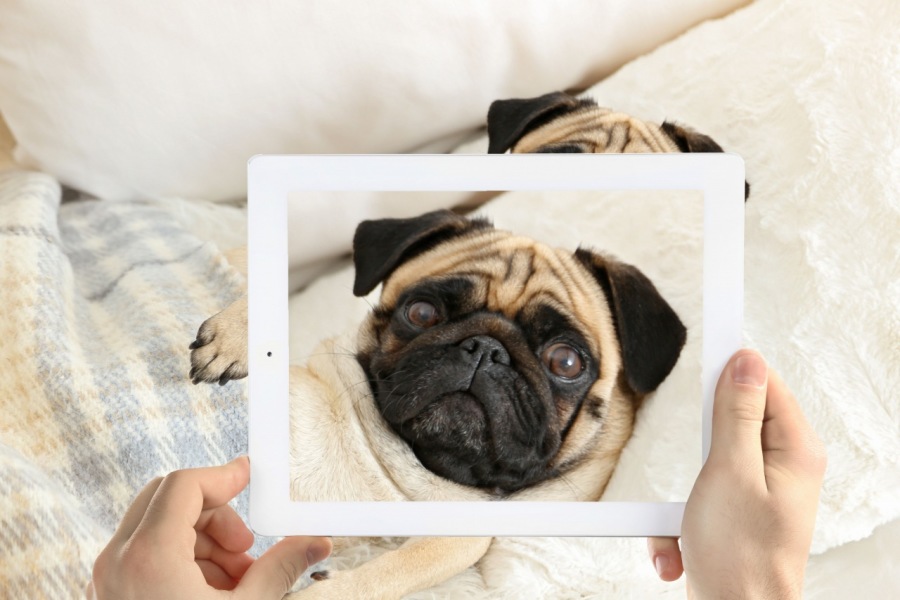 With the ongoing algorithm changes, getting your social media updates in front of your followers is no longer as straightforward as it used to be. Social media platforms now rely on machine learning based on your past behaviour to create a unique feed for everyone and even if you follow the exact same accounts as someone else, you'll get a personalized feed based on how you interact with those accounts. The content that you share is what determines your success, however sometimes even great posts get lost quickly due to the high volume of social media activities. Here are a few tips that can help to improve the visibility of your posts and  reach the right people:
1. Focus on visuals
When people see information, they're likely to remember only 10% of that information three days later. However, if a relevant image is paired with that same information, people retain 65% of the information three days later. According to Sprout Social, 58% of consumers prefer visual-first content, with their main preferences being graphics and images and produced video. Add a description to go with your visuals, ensure your pictures are tagged with relevant keywords and use a variety of visuals including infographics and videos.
2. Use relevant hashtags
75% of people on social media use hashtags for their social media posts. Social media marketing is all about engagement and hashtags are very effective to drive engagement. Research shows that tweets with hashtags get twice as much engagement than ones without them and 55% more retweets. Readers will find your content via hashtags so use them on each relevant word if you are posting on social media. Consider using long-tail hashtags - with millions of users filling up common hashtags with their posts, you'll have less competition with long-tail hashtags and your post will stay on the hashtag feed longer.
3. Keep your activity regular
Content quality is more important than content quantity, but as posts get lost in the mix it's important to keep your social media activities regular. You don't need to post too often, but try to even out the gaps in between updates.  You can automate your social media updates through some effective social media automation tools, so you can plan ahead and save time.
4. Write engaging headlines
Instead of simply copy and pasting a link to your update, take the time to write an attention-grabbing headline and intro to go with it. It doesn't need to be too long, but should include keywords that are relevant to your social media community. If you can, add a bit of a story with a personal touch and you are likely to see increased engagement levels.
5. Get others involved
Ask your friends and colleagues to share your updates – the more your posts get shared, the more often and higher they will appear. If you are using LinkedIn, use groups. By posting content in relevant groups you will be able to reach a large amount of people who are interested in the topic you are posting about and it will help you to build your online profile.
6. Keep it social
The more you interact with others on social media,  the more visible your posts and your own profile will become. Follow others, comment, share and like their content and you will see that by helping others, you will help your own brand too.
7. Track the best performing times
You will find that some times and days work better than others. There are endless studies suggesting various effective times for your posts, but different things work for different people and businesses. So for best results, keep track of your results over a period of time and focus on the times that work best for you. 
https://www.squirrelsandbears.com/blog/how-to-get-your-social-media-posts-noticed
You may be interested in these jobs
Found in: Jooble GB - 3 days ago

---

Bluebird Care

Stroud, Gloucestershire

Would you like to be a part of a great homecare team? Bluebird Care is among the highest-rated care providers in Gloucestershire. We provide a superb service to our customers, delivering compassionate and effective care at the right time, without cutting any corners. If you have ...

Found in: Jooble GB - 3 days ago

---

Robertson Sumner Ltd

London

Job DescriptionLooking to grow your career in technology? Our client is hiring for a fantastic opportunity where no two days are ever the same. · Do you want to be solving challenges, creating service improvements and making a difference to a business that has ambitious growth pl ...

Found in: Talent UK - 3 days ago

---

What brings us all together at Deloitte? It's how we approach decisions, how we behave, and our beliefs and our attitudes. In other words: our values. Whatever we do, wherever we are in the world, we lead the way, serve with integrity, take care of each other, foster inclusion, a ...