3 years ago · 1 min. reading time · visibility 0 ·
"Journeys to Success Volume 9" – Book release next week!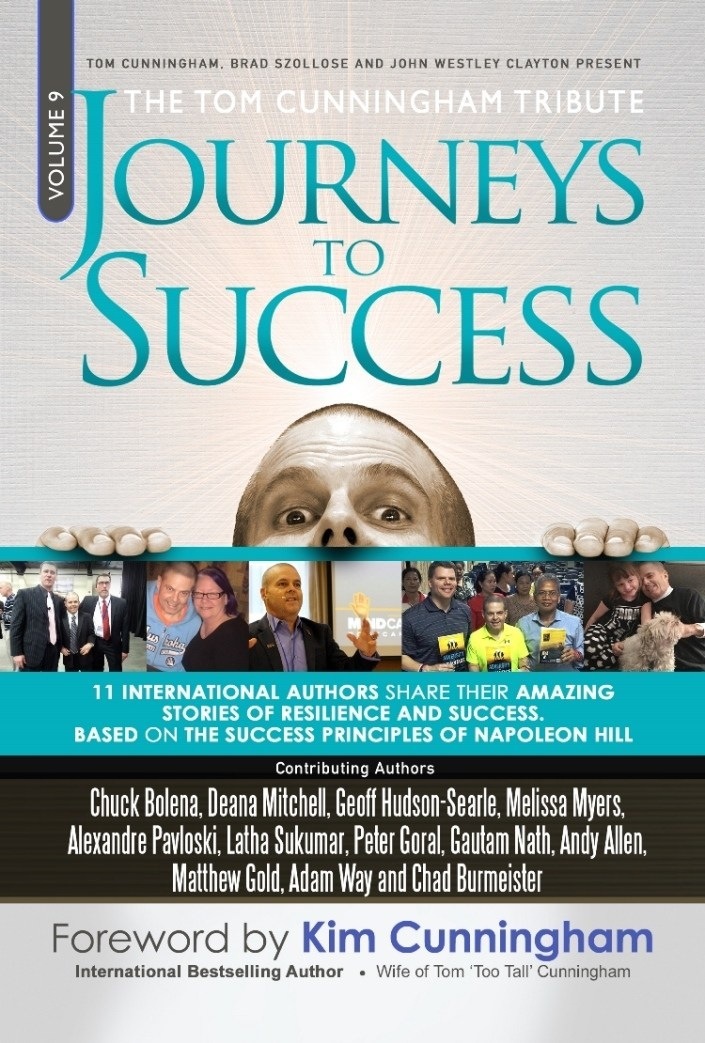 In the best-selling "Journeys to Success" series, men and women share their personal stories of transforming life-shattering events into triumphant success. The stories inside this book contain powerful seeds for resilience, spiritual awakening and plain determination in the face of powerful events. 'Volume 9' (to be published on 19th June, 2018) is a dedication to the late Tom Cunnigham, who recently passed away.
If you love stories of overcoming life's challenges, this book is for you!
The "Journeys to Success"-series has become an international sensation, international author and I'm incredibly proud to have contributed this chapter: 'Striving for an Ultimate Goal'.
The series has sold over 100 million copies in various formats including ebooks, hardback, and paperback, apps and audiobooks.
My latest tome will be available next week from Amazon, Tuesday June 19th.
Written from the work, experience and wisdom of Geoff Hudson-Searle – an international director and business thought leader – 'Journeys to Success Volume 9' is rapidly poised to become the next bestselling "must have" for busy executives, business professionals and those in higher education. Simplifying and comprehensively deconstructing the over-used terms used in life, business and 'growth', Hudson-Searle's compelling volume provides refreshing new advice on thriving in today's cutthroat and often confusing business world. One critic recently wrote, "Well done Geoff, I'm a buyer congratulations for your further literary success, more power to you. 
"
You have no groups that fit your search