4 years ago · 2 min. reading time · ~10 ·
Love and JOY!
After the ouchie of my recent buzz Love and Loss, I wanted to follow it with the upside.
Action -> reaction-> blessing!
First though, let me thank those who cared and dared to comment; you are brave and noble! And I hope you will forgive me for your hurt at the time of reading.
That's the trouble with secrets; the burden of knowledge cannot be undone. Pass a secret on at your peril for you must bear the price of it.


me
Now for the blessings - cue the music!
Our kids! My darlin' husband was so sane it took him years to work out I wasn't. But the greatest blessing was that we saw eye-to-eye about child-rearing. I wasn't a perfect parent...like, who is?
So here's my thoughts about nurturing - love to hear yours (I am crazy, after all :) )
1. Boundaries. To established safety and security for them, not you!
2. Unconditional love.
3. Allow them privacy within those boundaries; even babies need time alone, to chirp and sing and discover! Once the outside world hits...get to that another time.
4. Faith. They NEED to know there is a higher power than themselves AND their parents. It's healthy and from this grows only good things like compassion, empathy and intuition!
5. Play! Playing with your kids is not only one of God's greatest gifts to us, but it will teach them generosity and joy. Have 'adventures'...we did all the time!
6. Accountability for their actions. Yup, the naughty-child bit. To me, 'judgement' must be fair and swift, but never gratuitous. Usually an offence was dealt with by an 'enforced' act of kindness to a neighbor (once old enough), like mowing their lawn. We found this helpful to teach respect and patience.
We had an absolute blast with these two boys for the 25 years they lived with us. Still do, but now with the double-blessing of wonderful, loving, grounded wives and grandkids, and I revel in being 'crazy weird'! Just ripped that off from Joel Anderson's joyful buzz, being appointed "crazy weird" is the best title ever!
There are so many many blessings, but I will stop at the next and last one:
Forgiveness. 
It took me over 40 years and many failed attempts, but I forgave my father (and mother). True to form as he lay dying many years later, his last words to me were 'oh, SHUT UP, woman!'
I might've mentioned that before……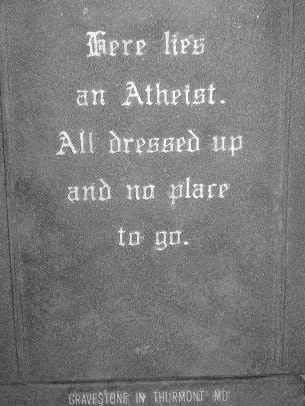 Nope....not his.
He was actually old Roman Catholic. I asked him in the last years when he'd go when he died (this was after his 'I should be Pope' business). He said, 'I don't want to go to heaven and play the harp with all those stupid people.'
Fun!
This is dedicated to those who dared: Bill King,
John Rylance
,
John Rylance
,
Jerry Fletcher
,
Ali 🐝 Anani, Brand Ambassador @beBee
,
Debasish Majumder
,
Jerry Fletcher
,
Ian Weinberg
,
Cyndi wilkins
 (the Dude) and
Harvey Lloyd
. Thanks y'all!
AND
Debasish Majumder
!! So sorry amigo!"
You may be interested in these jobs
Found in: Indeed UK - 2 days ago

---

Environment Agency

London

Full Time

G5 Planning Specialists · Salary - £37,462 · Locations – Nationwide · Grade – 5 · Post Type/ Working Pattern - Full Time, flexible working available · *About us*If you're part of the Environment Agency (EA), you're part of the solution. Working with us means protecting and improv ...

Found in: Jooble GB - 5 days ago

---

Sunmarke School

UAE

Full-time

About Us · Fortes Education has been a leading education provider in the UAE for over four decades with premium international schools and nurseries that have experienced outstanding success and growth. Our schools offer the most innovative and character-building education in the ...

Found in: Ziprecruiter GB Test30 - 2 days ago

---

Vantage Consulting

Stockport

Job Description · Mechanical Design Engineer · Stockport · £25,000 - £40,000 · A leading supplier, installer and maintenance provider for combined heat and power (CHP), gas, and diesel generation solutions. No other UK manufacturer in the market sector is more committed to off ...