Nigeria: A Country Maligned, A People Demeaned.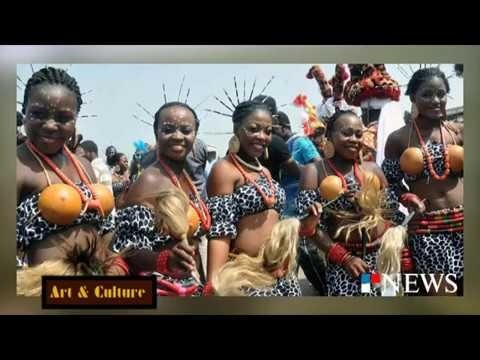 As we approach the New Year a new message for international development professionals 'HUMILITY' It is sad the constant barrage of negative reporting by the main stream media, of Nigeria and Nigerians. It is particularly important to address the situation, for the international development community and 'aid' agencies, working in the continent as a whole but in Nigeria in particular. While 'aid' may still be viewed as charity by some, those with more insigh,t are aware, it is in fact an industry of often highly paid professionals and skilled workers, with a not- all- together altruistic agenda. I have written about this in the past and this is not the subject of this article. It is to set the record straight and provide some much needed context, with Nigeria as a case study.
Economic, and Personal Achievements
Nigeria is home to Guinness (Diago plc) 2nd largest market, to MTN (the communications company, South Africa) biggest market 25% and single largest generation of revenues (28%). For PZ Cussons (UK) it is the largest single market and for Unilever, the fastest growing in the world. Nigeria is named as one of Heineken's growing target markets, along with Brazil and Mexico. Nigerians are the most successful migrants to USA, the 2nd largest spending tourists in UK (2014) and consistently in the top 4 to date. They spend tens of millions in UK universities and make up 7% of total university population. They the best performing GCSE students, along with Chinese and Ghanaians and according The Economist, some years back, in UK, the ethnic group with the highest number of Post- Graduates.
On the local front, Nigeria is home to some of the most successful entrepreneurs in the world. Among whom is one building the single largest, privately owned oil refinery and fertilizer plant in the world. Female run $500 million LADOL, and female founder, Flying Doctors, both young ambitious and highly qualified medical doctors. To support life- saving efforts, there is another young, female run, blood delivery organization – Lifebank. All 3 are international award winning entrepreneurs. There are indigenous car manufacturers, armoured and military vehicle manufacturers. In agriculture hydrophnic farmers are bringing new solutions to old problems. Nigerian music scene from home grown talent, Nollywood the film industry, 2nd only to Bollywood, is now gone international and recognized worldwide. In diaspora athletes in UK like Christina Orhuogu and Phillips Idowu, bring Olympic and world glory for Britain. Not forgetting Anthony Joshua and grime artiste, Skepta. In USA, Nigerian trained and born pathologist, first to diagnose CTE Bennet Omalu and more recently Eddy Agbo, developing a non - evasive home kit, to test malaria the deadly killer. Canada, facing the prospects of an aging population, is recruiting highly skilled Nigerians, as part of its Global Skills Strategy. Despite the challenges of funding and lecturer strikes, 3 Nigerian universities were named among the world's best and another 6 in the top 10%.
Professional Contributions
Kuwait, Saudi Arabia and UK regularly recruit for doctors and highly qualified professionals in Nigeria. In 2018 Saudi Arabia, came to recruit 200 doctors, in Abuja the capital and in Lagos, UK was similarly recruiting. Liberia's new president sought and is in the process of getting 6,000 teachers. The first Chief Justice to Botswana was Nigerian, as well as in Gambia. Nigerian banks keeps the economy of Sierra Leone and other West African countries afloat and many are reliant on trade, manufactured goods, services and migrating Nigerians, contributing significantly to their economy. At the same time there is a large population of migrants from Niger, Benin Republic and Togo, in Nigeria earning a living, to send finance to their families in their home countries.
Growing Power House
All reports acknowledge Nigeria as a strong emerging economy, some predicting one of the top 10 by 2050 others the top 15. Yet perception is far from reality, in Nigeria and Africa as a whole; driven by a preference for an alternate, dangerous reality, continually fanned by the Western press. The world over the economic potential is acknowledged and Nigeria continues to be a top destination for foreign and local investment.
With all the foregoing, it is astounding that the main reports of Nigeria, is one of needy, greedy and corrupt scammers. Despite £6.1 billion UK – Nigeria trade and numerous medium and small companies, earning their considerable living in Nigeria, Nigerians continue to be refiled and portrayed as either poverty stricken migrants, scammers or mega corrupt politicians. The impression deliberately cultivated is one of poor, clueless Nigerians waiting for and needing the aid and generosity of 'White', Europeans. Yet here is all the truth, to read and see. Charity begins at home. There is the $100 million Tony Emefule Foundation, for young African entrepreneurs, the $100 million Dangote Foundation, The Ovia Foundation for scholarships and small emergency Nigerian charities, run by young people, (Adeola Fayehun) in addition. Particularly noteworthy is that all proceeds raised by Adeola goes to the cause, with no admin costs and work is done entirely by volunteers. You can find a video here. (start at 9:00 mins). In fact the highest number of migrants is not from 'Sub Sahara Africa' as is erroneously portrayed but from conflict zones like Iraq and Syria. Most refugees seek asylum and security in neighbouring countries and most of Nigeria's migration is internal from rural areas to cities. Nowhere, on the top of the list of economic migrants (that terrible word that led to Brexit) is Nigerian. While Nigeria, only recently pipped Pakistan in 4th place, for asylum applications in EU, the only African country of the top 5.
Aid: Respect Is A Must
As the new Year approaches it is important that charities and international development agencies reflect and reconfigure their thinking and approach to 'aid' to Nigeria, in particular and Africa as a whole. Of course things are far from perfect, crippling, miserable, poverty, young frustrated population and a government that is weak and ineffective. Life expectancy is low and infant mortality high. However, as is obvious from the foregoing, the solutions lies in Nigeria with Nigerians, not with aid agencies and a Western agenda, as the carefully crafted perception of Nigeria, the hopeless, insists. All development professionals or charity workers, must take this into consideration and learn some humility, as well as the limitations of their impact, so as to be respectful and considerate of the people the portend to assist. No one (video watch from 2:45 mins), in Nigeria is looking to the West for aid, though am sure the tinkering round the edges, by those that receive it, is appreciated. A new approach of less arrogance please, aid workers.
"
You may be interested in these jobs
Found in: Jooble GB - 1 day ago

---

Advantage Resourcing

London

Temporary

Senior Pensions Administrator 18 months contract · PAYE/ or Umbrella Company · Waterloo, London · Advantage Resourcing has an excellent and rare opportunity to join a leading Energies business Pension Team. This will be a 18 months contract working in London, Waterloo and ...

Found in: beBee S2 UK - 4 days ago

---

We are recruiting for a M&E Engineer to work on day shift pattern Main Duties of the M&E Technician As the post holder, you will be expected to have an extensive understanding of Critical Facilities/Data Centre infrastructure (Mechanical, Electrical, Plumbing & associated assets) ...

Found in: Jooble GB - 3 days ago

---

PrimeLife Care Homes

Kineton, Warwickshire

Full time

Make a difference every day and give back to your communityThis role will be based at River Meadows Care Home, in the heart of Kineton in Warwickshire. The home has been specially designed to cater to the every need of 41 residents, living with a range of age related health condi ...