3 years ago · 3 min. reading time · visibility 0 ·
No Hope Only Warning. How They Get "Africa" Wrong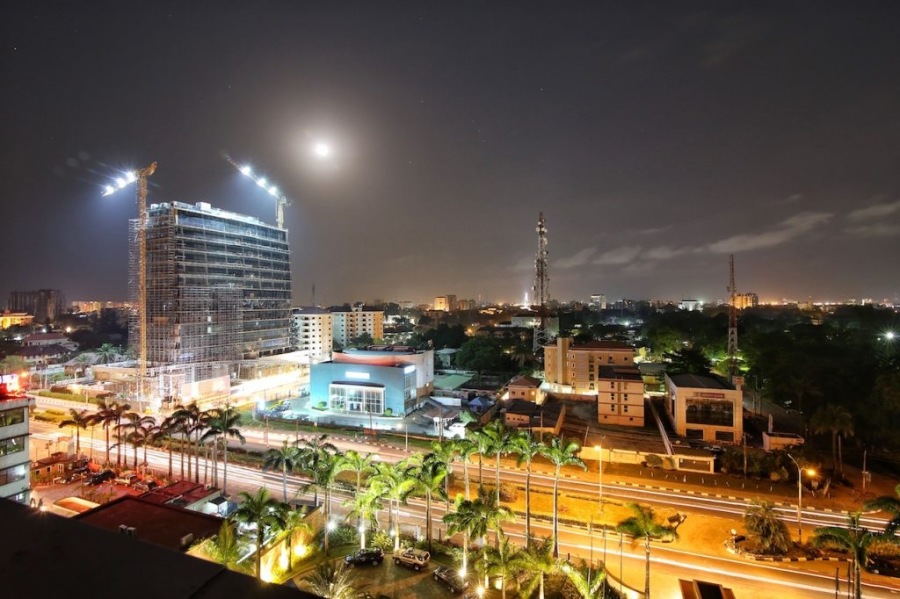 In the past, I have written about the dis and misinformation of the Western media, particularly when it comes to " #Africa". Unfortunately, this article, Lagos: The Hope and Warning, City Journal, July 2018, is yet another example where a writer approaches, quote "the 3rd world" with a negative agenda. It is symptomatic of approaching people and cultures, outside the comfort zone of the West. Normally one ignores it, so pervasive is this agenda, that it has become a stereotype, of in Trump's word "s*ithole," a less graceful euphemism, for the perceived hopelessness and misery of 'Africa'. Others, like this writer, pretend to some academic/ professional opinion, under the guise of the same stereotype.
Titled Lagos Hope and Warning: it lacks any sense of hope but overdoses on warning. While travellers may fail to understand cultural, social or political imperative and thus make tenuous interpretations, an article on infrastructure should be based on facts. In his "Africa" mind-set, he contradictes himself, numerous times and wallows in his own fears/ misgivings. While there are things wrong with Lagos Nigeria, he did not touch on these. Instead he takes 2 selective extremes of a huge city to make his 'point' ?! While a writer cannot be all - embracing, balance and context is always a requisite. It is mandatory when writing for a 'serious' magazine, because those seeking to be incisively informed, read such publications.
I touch on 5 erroneous points, of the many in this article.
In between the terrible slums and the tinsel of Victoria Island and Ikoyi, lies a sliding scale of high, medium and low density areas, that do not conform to the impression generated by the article. So numerous, they cannot be missed. For example, Ikeja, Opebi, Ilupeju, Surulere, Gbagada, Magodo and Ogudu; mid to high end. Then there are places like Mushin, Bariga, Somomlu, Agege; mid to low end, not slums. To contrast the best Ikoyi (high) with the worst Makoko (slum), is simply the type of mischief, I have learnt to associate with Western reporting and thus mistrust.  If he cared to write about the hope, he would have discovered Lagos has been growing Northward, to the point new modern developments now span the motorway to the boarders of the next state. However, that these new developments are middle class driven, underscores the lack of provision for the poor, by way of social housing. There's even criticism of upscale Eko Atlantic, my answer; Manhattan, The Hamptons, are for a "sliver" of American elite.
The article starts by describing Apapa Port "the only large-scale commercial port in Nigeria, a country of 180 million people".  A gross fallacy. A stone throws away, is Tin Can Island, a large scale commercial port! Other large scale ports in the country, include Port Harcourt. In addition, if the author was seeking to approach his article "bias free" he would have added that while Apapa Port is congested (Warning), two mega commercial seaports in Lekki and Badagry are under construction (Hope). These are easily verifiable facts.
Yes, there are eyesores of shipwrecks but guess what? They are all over the Lagos because poor monitoring means the coastline has become a haven for foreigners to deliberately ground ships, rather than go through the expense of decommissioning.
Computer Village: Village Preferred
Apparently moving Computer Village, a glaring 'edifice' of what this article warns, to a well- planned, purpose built complex; alleviating the "confusion" and lack of planning, is a bad idea. Why? because it will, inexplicably, fuel poverty. My response, is to not waste time pointing out this obvious contradiction but instead point him to this article.
 4. Blind to Parks
Another fallacy, no parks!! Unbelievable! May I leave you to Google 'Parks in Lagos Nigeria'. I'll say no more. I won't expand on Lekki Conservation Centre nor LUFASI.  Just visit the links for the truth to this outrageous lie. Ironically, both are in Lekki, which he mentions but this is what prejudice and preconceptions does, it clouds your vision, your intellect, your judgement, your credibility.
Transport: Now you See it Now You Don't
While describing the yellow mini buses as a "swarm" is a befitting adjective, apparently he didn't notice the BRT corridor (Hope), which is, admittedly, inefficient. He claims there is no water transport, despite there being many jetties, though while grossly under developed, manages to ferry 90,000/ daily. Also new investors, local and international are entering the market. He sees crumbling Tafawa Balewa Square but not the new Tafawa Balewa Square bus terminal, nor that there are several new, modern, bus terminals under construction, or the 2 completed in Ikeja and Ojota.  He claims removing the ubiquitous danfos will cause poverty but omits to state the plan is to absorb the danfo operators, into the new system. He mentions the light rail is 6 years behind schedule but not that it's now nearing completion, along with another, so 2 light rail, in case he can't add.
Prejudice: It Makes People Feel Better
To conclude just about everything is ill informed and fallacious in this article. Lagos is a Yoruba enclave, despite it being very cosmopolitan and home to all ethnicities of Nigeria. The influx is not because there is greater social or economic mobility, due to democracy but as a consequence of increasing poverty, from financial waste (12 presidential jets, £200 million buying digital mobile broadcasting units, building Abuja, servicing unnecessary debts). Plus a national structure of 36 states, each with its own overpaid (amongst the highest anywhere in the world) 'elected' political officials and the gargantuan machinery of state, in a country the size of Texas. A creaking, over- burdened, heavily centralized bureaucracy, compounded by ethnic rivalry, which prevents people seeing their way clear, to take the transformational action required, to propel the entire country, not just Lagos, into the 21st century. The author even gets the military timeline wrong, civilian governments (Shagari) also used Tafawa Balewa Square.
Next time Mr @ArminRosen, try and rise above you "Africa" condescension and bias. You may well learn from the places you visit, so write an article reflective of reality, that is informative, if critical. Though, I'm sure you feel self - satisfied you live in the '1st world', wherever that is! I'm certain Skid Row, California inhabitants, don't share your emotions.
You have no groups that fit your search