5 years ago · 2 min. reading time · 0 ·
Observing 360 with one eye-ball.
WTF with the social media and their wonts!! I'm still trying to get used to the differing rules of engagement: quotations being the most irritating! Not quoting, but coming out of quoting!! I had produced and (half...nearly) finished a buzz; now it's gone...along with my thoughts. No save draft crap - every platform is different and woe betide those who ain't know (me). My hat is tipped at those who can keep tabs on these things and continue seamlessly.
debasish majumder in Debashish joy wrote a beautiful and uplifting piece. He's wondrous - capable of reaching all ends of the emotive spectrum. He also write some daunting dark, torrid, taunting pieces than wash away my guilt in survival at least! Now I have to confess, I do have trouble with poetry v hope...always seems more suited to tragedy - could be me. But Brian McKenzie hit my nail by saying; 
'Not so much harmony - a big war looms, because these little regional ones have become boring.' 


Source: Brian MCKenzie...duh! Just said so....
[Here you can tell I've been trying to work with quotation and coming out of it - hence the increase in font size - ah, sheeet.] OMG...it worked - did this after.....
Anyway - what Brian said: So true. We are but one bite away from savagery and I think we sometimes forget that to our peril. Kudos to you Brian for raising the point the I would possible been labelled for. I also saw a Quora question with 'what the world's most immoral living thing'? Actually - I didn't have my glasses on - the word was 'immortal', but one of the answers made me laugh because it was all to do with these: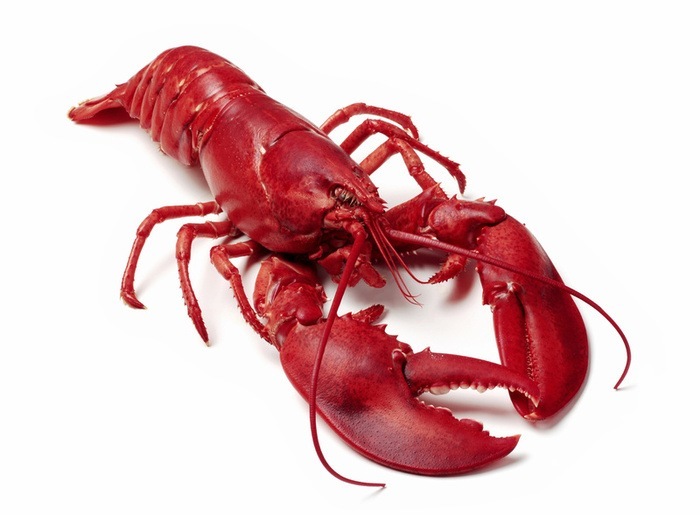 'When Lobsters Ruled the World' was one of the many tales I told my kids. Beware of 'clack-attack'....stuff like that.
Okay, back on point: there is something both enlightening and unnerving that we all chat chat so freely (retribution ain't no big thing here, GH) and I'm having a BLAST with the wimmin' Brian McKenzie Cyndi wilkins Deb 🐝 Helfrich  and others who are making me laugh absurdly and rightly at MY self! And then there's the most beautiful of souls; Ali Anani is just ONE of many, who stretch my mind.
But my mind turns back to Cyndi wilkins and Brian McKenzie - both are right; both are - in my mind's eye - living at polar opposites. That's almost archaic in its presumption, but Debasish hails from Calcutta, hugely bright and intelligent, works in Marketing.  Deb🐝 Lange is working in Kyrgyzstan, American born & educated, military background. Yet, despite the similarities and the differences, they can come together and state their thoughts right here; free from analysis or condemnation; their acumen recognised rightly!
So why am I 'ill-at-ease' with this? Am I the naysayer? Am I the bringer of doom? Am I just a skeptic? My gut is telling me something and these guys have just brought it to the forefront. I think what they're both saying is the same thing: beware of  complacency. That well of advise can never run dry as far as I'm concerned.
We must be mindful of getting too comfortable - it is our enemy, along with assumption and carelessness, and the bane of most all SM sites; biz or otherwise. Even though Bebee looks like 'ice-cold and Alex' (cold beer) to a thirsty man, we - those who dare to exchange, must tread carefully - not for ourselves, but for others. If we want to remain true AND open, we must guard others hearts too - two-way street. I'm thankful for the reminder of our humanity and interpretations; for how FAR we've come  - thanks to Brian and Debesish. Love only triumphs over all with a huge dollop of thoughtful respect!
"
You may be interested in these jobs
Found in: Jooble GB Premium - 1 week ago

---

Bridgestone NV/SA UK Branch

Warwick, Warwickshire

Full-time

Job Purpose An opportunity has become available to work in the Finance team to drive the performance of the business within the North Region, building on existing foundations to enhance the service offered by the team. · Based at the regional head office in Warwick and reporti ...

Found in: Talent GB Sponsored - 7 hours ago

---

AGENT RECRUIT LTD

Edgware

Block Manager required for a young and successful Property Management company in Edgware. · This expanding and dynamic residential block management firm requires a new member for their team to look after their own portfolio with each property varying in size. IRPM qualifications ...

Found in: Talent GB Sponsored - 1 day ago

---

RPS is looking for a highly motivated Senior Consultant - Site Agent to support all aspects of our ground investigation service delivery of ground investigations. · Whilst the role will focus on the management and supervision of site investigations, the role will include delivery ...