5 years ago · 2 min. reading time · ~10 ·
Re-Making Season!
So stirred was I to the extraordinary wisdom of our much respected and beloved Ali 🐝 Anani, Brand Ambassador @beBee - particularly in his recent buzz Breaking off for a Reason; I had made a couple of comments already and had to do stuff for the hubby. I eagerly returned to the buzz, there were a gzillion more brilliant and thoughtful answers. I may have applauded them, but but but but....there was an elephant in the room that nobody wanted to talk about, I thought; quite incorrectly, I should add!
Confession is good for the soul. That said, I was going to reply:

''Wow...so many genuinely thorough and thoughtful comments from EVERYONE - I had to take off to attend to a need and - bam! 

Sara Jacobovici , you andSara Jacobovici: do you both think your synchronicity is based on a similar sense-of-self rather than solely intellectual kinship? Of course, I'm over-simplifying, but I am curious! It seems to me that I tend towards the darker side and am drawn naturally to look for threat...is that a lack of sense-of-self? Don't get many detractors here (as Javier 🐝 beBee rightly says), and that is certainly NOT my intention. It is an honest question I ask; not borne of negativity!      

Lisa Vanderburg, Professional wobbly table-leg
#29 Ali 🐝 Anani, Brand Ambassador @beBee brings up some very valid points, as does Harvey Lloyd #23.     

Lisa Vanderburg, Professional Over-Thinker with only two brain cells
Am I merely bleating or is it '..a question of divergence on values, experience and expectations' as 

Javier 🐝 beBee #2 says? '....is our responsibility solely based on our ability with voicing ideals?' ''     

Lisa Vanderburg, Accredited Twonk 
It's not that there was anything particularly wrong about the above statements but
something
stopped me. What? Why? I couldn't put my finger on it...it was certainly 'not in line' with what everyone else seemed to be picking up. Feeling woefully confused and inadequate (and a little scared, fearing I'd cause unintended offense), I took it up with the Author: what was wrong with my thinking? 
He did what the greatest mentors do - he didn't answer directly; didn't berate or correct; even went so far as to say it would be a reasonable question! It was his patience, agape love and gentleness that allowed me to see what I couldn't before - the projection of my own fears.
My dear Dr. Ali 🐝 Anani, Brand Ambassador @beBee doesn't care for titles; doesn't need them. He is my Albatross and I'm going to grow me a pair of better wings just to follow in his wake - I so want to LEARN, so want to SEE, so want to GROW UP - I'm 59 and one quarter, for crying out loud.
Bless you, sweet man and Mentor. You have allowed me to adjust a much misunderstood human asset; to 'change my mind!'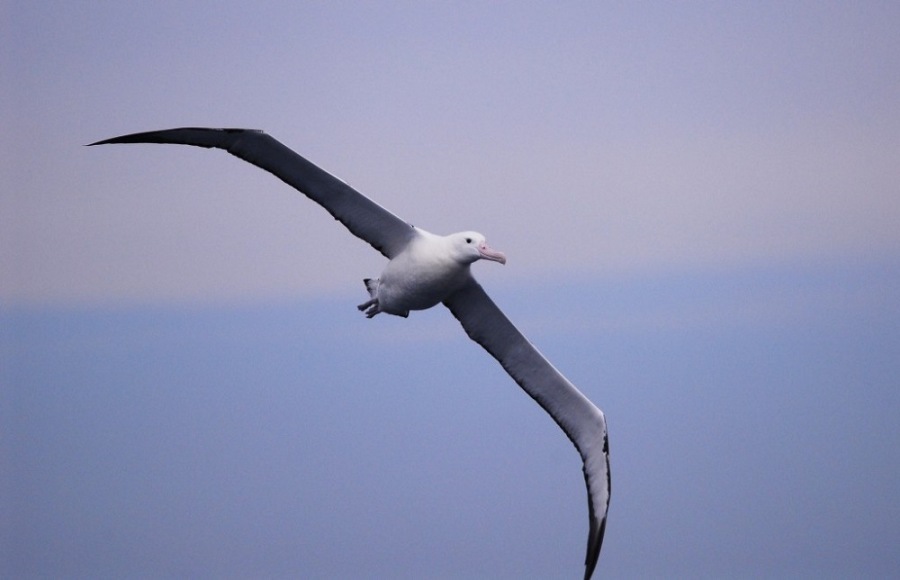 Image credit:  tvlagartixa.blogspot.com
"
You may be interested in these jobs
Found in: Adzuna GB Premium - 3 days ago

---

A leadership role as a Head Of Data Science/Bioinformatics to drive a data science department. An exciting opportunity for someone who is experienced in Data Science and Bioinformatics to join a growing Biotech who are building their drug discovery platform using machine learning ...

Found in: Jooble GB - 22 hours ago

---

Little Ones UK Ltd

Camden, Greater London

A family in Camden, London are looking for an Full Time Live out Nanny Housekeeper to look after their baby and help look after the house. The Nanny Housekeeper will work Monday to Friday, full time. · The family are looking for someone who is capable of general Nanny duties suc ...

Found in: Talent UK - 2 days ago

---

NNIT is looking for integration specialists who are passionate about working with customers within the life science industry to enable their digital transformation of business processes. If you thrive in combining your understanding of business processes with your integration kno ...