Say No to International Women's Day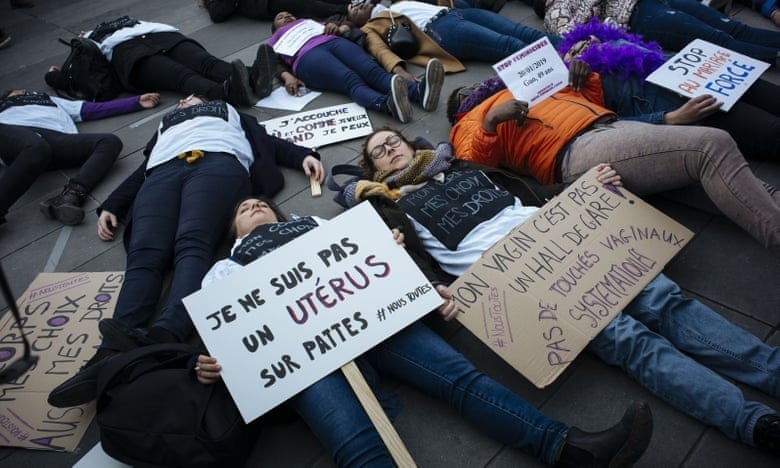 This year I refused to get caught up in the International Women's Day 'movement'.  What's the point I thought.  Where is the substance to this day.  Speeches, photo ops and some wining and dining, then ........back to normal or is it just forget for a little, that gender inequality continues unabated.   With the exception of retweeting a UN Women post, about a woman that helped make the internet possible, worthy irrespective, that was it.  No LinkedIn, No Facebook, No recognition of the day by me, at all.
In fact I left this blog till a day after deliberately.  I'm tired of this silliness of International Women's Day.  One of many days the U.N and other such global agencies, formulate for PR ,or perhaps to help us forget the many challenges the world faces, or simply trying to anesthetize us, into thinking things are getting better, when they are not.  Obviously it can't, this way.   Women suffer the most in times of crises, war (started overwhelmingly by men) famine (started overwhelmingly by men, through incompetence), maternal health (sad men don't get pregnant).  To change things, it has to be grass roots, think Rosa Parks!!  
The first revolution for women has already occurred.  The pill, education and financial empowerment, along with some change of attitudes, over a generation.  My hope is that by the next generation things will have moved on through activism and a more robust legal framework, for women in the workplace.  In the meantime, I would rather a practical way to 'celebrate', or anesthetize.  How about those of us in the more economically advantaged countries of the world, donate a £1 on the day, to give to small scale women entrepreneurs, in poor countries to impact their lives for the better.  Think how much we could raise - hundreds of millions just by giving a £ on a single day of the year. The donations should be with as little bureaucracy as possible and given to help the women how they need, not what's determined for them, by elite politicians and technocrats.  Say No to International Women's Day, say yes to a helping hand for change.
You may be interested in these jobs
Found in: Jooble GB - 1 day ago

---

Pin Point Health & Social Care

Middlesbrough

Healthcare Recruitment Consultant · * Middlesbrough · * Full time, Permanent · * Competitive Salary with fantastic bonus structure · Pin Point Health and Social Care is one of the fastest growing healthcare recruiters in the UK and we are currently looking to add a Recruitmen ...

Found in: Jooble GB - 17 hours ago

---

Logistics People are looking for HGV Class 1 Drivers to join our team. Be a part of our CORE workforce with GUARANTEED, On going work Location: Bristol · Working Hours: Various Shifts Available · Pay rate: £13.54 - £15.33 P/hr · Logistics People are currently recruiting HGV C ...

Found in: beBee S2 UK - 20 hours ago

---

Who are Arla Foods? · We are the UK's largest dairy company and of the biggest globally · We are a farmer owned cooperative · We are the creator of household brands such as Cravendale®, Anchor®, Lurpak®, Castello®, and many more of your favourites · What is our Oakthorpe dairy li ...