4 years ago · 1 min. reading time · visibility 0 ·
Summer Hols - Harness the Potential of Your Business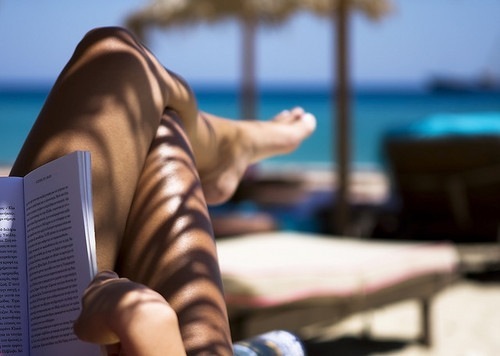 For women in business summer can be a challenging time. The oils of enterprise must keep churning but with the additional challenges, of children out of school. So here are a few tips to help, as a reminder for those who know & pointers for those that don't.
Local Library.
Many will already be using the library to keep their kids out of trouble & bond. However, there are also lots in terms of family activities. A suggestion to harmonize family & business is to see where & how you can dovetail your business activities, with summer programmes. Contact the library with offers of raffle prize, free sessions or sponsor an event (this needn't be anything extortionate) try time donation rather than monetary. The bonus? This will generate publicity for your business & help reach new audiences, as part & parcel of the holiday fun.
Council Website/ Newsletters.
Are you organizing anything? See if your council is willing to help promote this on their site/ newsletter. Promote an offer to a segment of the neighbourhood, to attend at a discounted rate/ free & you'll find many councils will take a friendly view.
​
​Free Events
Lots arranged by larger local stores & chains. Why not attend, you'll find information, online, your local supermarket as well as the library. Take your kids, take your business. Try printing a t - shirt with your logo for yourself or add the kids, if your budget allows. This will generate a talking point among other parents, without the hard sell.
​
Let Your Phone Do the Work
Finally enjoy the sun, take a break & come back refreshed. All work & no play leaves Jill a dull girl. You'll have much more fun if you remember to set up an auto message on your computer & voice mail, explaining to potential & current customers you're away &when you'll be back. If you have a shop, remember the sign. Tidy up loose business ends before your break, so you can fully relax, then forget the cares for a while, it really does regenerate those brain cells & gets you inspired.
A woman in business get free info & resources here join the Female Entrepreneurs group on bebee for gender focused enterprise
"
You have no groups that fit your search