5 years ago · 3 min. reading time · 0 ·
T'was the last night of the old year; a tale of nether-worlds
I hold the concept of joyous abandon of all rationality towards New Year's Eve with some foreboding  - arm's length on the end of a pike would be perfect. It's reasonably understandable to me to 'mark the old one', but to celebrate the new one before we've got there (all 365 days), is a skosh asking-for-it, no? 
Certainly in my family (the one I came from, not my husband & kids...there's a name for that; patriarchal, matriarchal? Aw, hell with it), to have unbridled confidence that we'd all even survive that many days is tantamount to digging one's own grave. It's a strange fact that, were we to be so stupid as to brag about how well things will work out or - an even more heinous mistake - to utter the words: 'I can do this...I'm really GOOD at this...', is the kiss of death to that talent.
So as children we learned of this curse. The only person it did not affect was our father - the man who was the sole member not to be under this spell. I put that down to his sheer stupidity (no offence, Pa), but he was so intellectually brilliant with the hubris to match, it simply didn't occur to him. So why did it occur to me and all my double-digit siblings?
My grandmother, 'Granny Grim'....not always a fair name as we loved her as much as she terrified us, was an Amazonian-sized honky in long Kaftan of African design. She had lived there and had her two children there before returning Stateside. I have a photo of her as a young lady being pushed on her truck through a muddy river by some servants and very helpful natives somewhere in South Africa. She's sitting regally on the bonnet (hood to you Americans), reclining starlet-like, smoking a cigarette in a long holder and reading a book called 'Men: a strange breed'. This would've been in the early 1920's. 
The reason I bring her up - no, she hasn't been exhumed in years - is her formidable presence. As children, when Granny Grim came to stay, we kids were deliciously looking forward to night terrors and the duelling betwixt two raging maniacs: her and dad. They were both very clever (and verbose) at intellectual duelling, and they clearly cared not for each other unless there was some ink-letting.
She would often come near to Christmas and stay long after my father's welcome. But my mother, trained in the artful delight of cataclysmic crashes enjoyed - even encouraged these meetings. Us kids hid on the landing of the stairwell.
It was there we learned of fate, foreboding, warnings of things to come and what lies in the darkness.
We learned the 'dark arts' of pox, petulance and Juju - forbidden in our world, so we kept it deep in that well of secret things. We  were wee....practising these things we had stolen from conversations was not always perfect. And we were Catholic (if anyone who gets baptised before they can even say hang on a minute...what? could be), so we KNEW our mortal souls were in very deep trouble and we'd be flayed alive forever and ever, Amen; if caught.
Most years Granny came. Every time she left us with piercing bits of knowledge.
Don't put a toad under a bed unless it's the bed of the one you need to kill.
Dig a grave in the back yard. Lie in it for a night. It helps you 'move on' when you're good and ready.
When killing a chicken, look in it's eye - to look away will make the meat sour.
The dead - they turn up when you least expect. Don't pay them any mind.
Cats never die. They pester you always when you try and sleep.
Bananas taste best when you steal them.
Fairies do exist, but they're evil little bastards, so don't swat one.
When I die I won't come a-visiting. I left peacock feathers hidden in the house. It will make your father crazy.
Of course, I was probably 6 by the time I remembered these snippets of wisdom. By the time I was 10, I had heard her say many time (in repose), 'Shoo! Get off with you, pesky cats!' many times as she lay down to read or sleep. I asked her about it once or twice, she told me I was too young to understand. Last time before she died, she 'fessed up: 
Go away! 'Damn cats. They want me dead. Just because they are. Don't matter. I know I'll die on the eve of the New Year.'
What year? said I. 'Is it...worrying? Granny?' I asked in my worry. 'Silly child', she said, brushing me off. I will die at the stroke of midnight on New Year's Day'. 'But when.....????' I wondered, voicing my concern.
'Ah...that, you wait. But soon...' she said. 
'But what will happen to the cats?' I was trying to cover my angst.
 Don't fret, chile. I will give those pests to your father!' she laughed her crazy cackle. 
Sure enough, Granny Grim did die at the passing of the year...a while later. What I learned is we are never what we think we are - just ask someone else. 
May your new year bring blessings! Find a Granny to keep your kids in check :)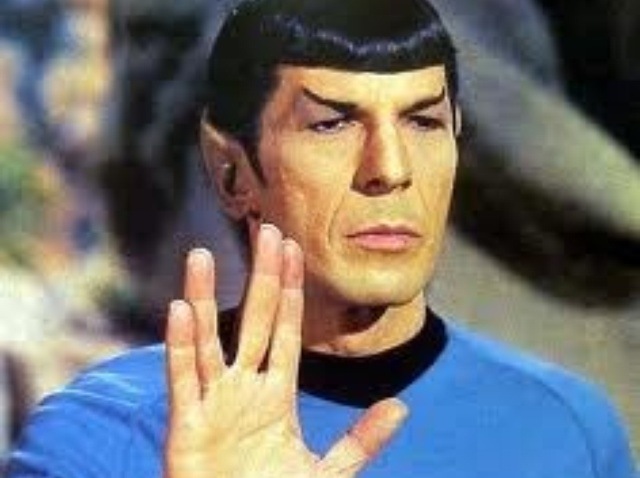 Live long and prosper!
"
You may be interested in these jobs
Found in: Ziprecruiter GB Test30 - 5 days ago

---

Job Description · In this role you will be part of a specialist SAP Basis team primarily providing support and maintenance activities to numerous secure and commercial accounts, with varying landscapes and SAP Solutions across multiple OS/DB platforms. · On a day-to-day basis, yo ...

Found in: Jooble GB - 5 days ago

---

Develop Group Ltd

Nottingham

Full-time

Junior to Lead .NET Software Engineer- Nottingham/Remote- Up to £75k + Package Our client one of the largest names in the finance space are looking to build a brand new team to work on a greenfield project. · We are looking for anyone from Junior -Level through to Lead to join t ...

Found in: Talent UK - 3 days ago

---

Dreamlines

Manchester

Full-Time

Purpose of the role · As the demand for travel after COVID-19 returns even greater than before, we have an exciting opportunity for a passionate and results-driven professional who will lead our marketing strategy to accompany Cruise1st and Dreamlines on our way to becoming the ...