Tackling the Scam of Aid to Africa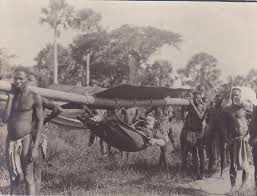 This is the final part article on the sham /scam, of international development aid. In my 3 previous articles on the danger of aid and inherent racism, within the aid agenda, I explore ethnically sensitive solutions to DFID's neo- colonial policies on the African continent. In the previous 3 articles I, outlined the insidious nature of
international development
. I took a journey of my personal
experiences of the racism I repeatedly faced from
DFID contractors
(Department for International Development. UK) and traced the cruel history of
Europe's agenda in Africa
, which remains unchanged.  Today I focus on how Black /ethnic international development practitioners and local NGOs, in their respective countries, can effectively tackle the problem. using links to 2 minute videos & short articles. Of course, sustainable solutions should be government led, however, since governance remains abysmal in many African countries, individual action and advocacy, must be the catalyst for change.
"The first and crucial step for change, is the need for a new narrative",however this can only happen when practitioners free themselves, from the tyranny of the abuse enforced on the African people, through denigrating myths.  The rebirth of mind, is the bases from which a new approach to economic and geopolitical empowerment, will come. One is dependent on the other.
A New Narrative - An African Perspective.
Education: This doesn't refer solely to academic achievement; in fact advanced formal education is not a requisite. When I say education, I mean a mind that's flexible, able to accommodate changing thoughts and opinions, willing to learn and accepting of opposing positions, primed to find the facts, able to sift information and listen before arriving or concluding, with a stance.   This is crucial because the African education system has not changed significantly, since the colonial era, leaving those that are the victims of it, easy prey to the deceit, of Western hegemony. 
For example. @Professor Sir Collier of #Oxford University, runs a free On- line course; Understanding Economic Development, through EdX. Taught to a global audience, fooled into believing the reputation of the university and the august professor, will impart some rigorous teaching. However, this course is clearly designed within the context of an Eurocentric economic agenda. In the course, probably funded by a government source, unsuspecting youths can learn that the World Bank, with it's crippling loans & intrusive agenda, is an "aid organization".  Outrageous. Currently, the region erroneously referred to as Sub Sahara Africa, spends $21 billion annually (2014) servicing 'aid' debts!! 
The course, uses out of date data to proffer that Europe's resources exceeds Africa's, advances that foreigners should be employed to harness the continent's resources, asserts that because Nigeria is an inclusive society because it's a "democracy", ignoring the fact that the country has one of the highest gaps between rich & poor and is in the midst of ethnic insurgencies, for autonomy. More mature and capable of critical thinking, I saw through the haze of these & other fallacies.
 This is a typical example, of what I call information (or info for short) 'Kettling', described in Wikipedia as "a police tactic for controlling large crowds during demonstrations or protests. It involves the formation of large cordons of police officers who then move to contain a crowd within a limited area".  Similarly, with info kettling, a subject matter is forced down a line of reasoning by controlling the subject, from all sides of the discourse. Hence the media, charities, government, and think tanks, envelope the populace with a narrative, leaving no room for "thinking outside the box". 
Once the thought process is duly engrained, participants become willing accomplices.  It's equivalent to the magician's misdirection, fooling an amenable audience. To change Europe's narrative of Africa, international development professionals and local NGOs, need to be fully aware of the facts, in context. Relaying on Western narrative and norms is killing the African continent, through the power of misdirection. 
The Lie
For the uninformed, the impression is that 'Africa' actually relies on aid, from generous European countries, for survival. The imagery is constant, from Yannis, in Ethiopia, looking for dirty water (Water Aid), to horrific child wedding nights, with scant regard for the privacy of the girls involved (Action Aid) to Oxfam and water buckets, to famine & starvation in Liberia; UNESCO, the misery message is unrelenting. Its humiliation, denigration and hopelessness, masquerading, as cry for 'help'.  The damage this aid message, along with its constant negativity, indoctrinates, that of worthless, incapable 'Africa' and it cannot be underestimated. Worse it is deliberate and calculated. Never mind that Oxfam takes 40%, of all donations, as overheads and Save the Children's CEO, earns more than the UK Prime Minister.
The Truth
It's calculated that all the aid combined, from every source, from every part of the world to the African continent, constitutes a 'whopping' 2% of GDP. When you take into account that most of this funding is through awarding contracts to in – country 'donor' contractors, it's even less. For example, awarding a contract in Stirling, to UK companies, in UK, to deliver in, say Burundi, a significant amount, does not leave the UK.   Most inflows to the African continent, comes from Africans in diaspora, $63 billion (African Development Bank 2017) compared to $30 billion (OECD countries) USA 'gives' less to the whole of the continent, than it does to Israel, to commit mass murder. 
Half of the of the sum USA 'generously gives' to "Africa", goes to Egypt, an ally of Israel for, yes… weapons. For years, 4 – 7 of the fastest growing economies in the world, have been in Africa, obviously growth not from aid, as Bono has suggested, given the above reality. This is the truth and the generous aid givers, know it. It simply suits them to demean and exaggerate in opposing measure and in their megalomanic delusions, insinuate and interject themselves into governing the continent to their benefit. Sadly, current and past generation of African leaders, have not managed to shake off their colonial mentality, which leaves them open to deference and acquiescence, at the expense of their populace.
This basket of ignorant misconceptions, is what needs aggressive change, particularly at the grassroots, since I allege, leadership of the continent, is too influenced by Western puppet masters. To accomplish this, developing a culture of alternative information sources, understanding the undercurrents of a globalised economy and developing new points of reference is crucial, to break the shackles, for economic freedom.  
Reconfiguring the Norm
Once international development, or NGO practitioners, are subject to the facts, not the myth, the clarion call to advocacy and agitation can begin for change in the approach and method of international, sustainable development, delivery. The type of change and method of agitation will vary from one donor recipient, to another.   Once it's understood, that the very nature of aid is geopolitical, economically profitable to donor countries and their contractors, concerted mass movement, for an inclusive agenda becomes obvious and necessary. Once it is understood Western governments are plutocracies not democracies, one understands the role of the Western corporate media. Once one understands both, one understands the malicious intent of the West, in Africa.  
Advocating for change should include but not be limited to, insisting that any support (other than in emergency situations) be informed by local NGOs, not bureaucrats in UK, eons of miles away. This way any 'development' policy is determined by individuals requiring aid and those on the ground supporting it. Aid will become more targeted and less reliant on UK paid 'experts, whom exclude ethnically affiliated practitioners, more sensitised to the recipient community. Less of the 'Bottom of the Pyramid', 'Making Markets Work for the Poor'; Western devised schemes, to simply ease poverty and whatever conscience they have, as they mercilessly plunder. More "Bottom Up' and 'Making Markets Work Full Stop' . Less racist exclusions of their own citizens, by donor countries, more practising what you preach.
Few people in Africa, are consciously aware that most charity and giving, is provided by locals and those in diaspora.  Local religious organizations, clubs, hospitals and socially responsible individuals, run year- long programmes, supporting the needy. Supporting those in need by community members is part of the social fabric, casually provided without the formality of Comic Relief or a Charity Commission. It is contrary to the singular narrative, advanced by Westerners that has become norm, of poverty and corruption. Recognising the reality reconfigures the value of the aid landscape, which tends to be overestimated in benefit and underestimated in the damage it causes. Facts and figures speak for themselves, begin to request change to international development delivery.
The Nature of Agitation
Stimulate a discourse at conferences, seminars, articles and gatherings.
Coordinate effort.
Question more, suspect the obvious. What isn't being said?
Petition for change and report abuse.
Inform the populace
Remember South Korea, Libya (until it was bombed) China, Brazil, have not developed because of aid.
Stop racism in international development recruitment by contractors by calling them out. Question, why equality and diversity not a metric, when DFID iawards contracts.
I wrote to @Lord Bates, a government minister at DFID, via my MP outlining my allegations of racial discrimination. I received this reply, 6 months later, only after constant follow – up. I have formally reported my experiences as he advised and I'm waiting for an outcome. Do you have complaints, racist or otherwise? Please leave a comment or private message, if you live in UK. I will compile all as part of my campaign and cry for desperately needed change at DFID and their contractors.
"
You may be interested in these jobs
Found in: Jooble GB - 3 days ago

---

National University of Singapore

Singapore

Job Description · The SinBerBEST (SBB) program's phase-2 has an opening for a research engineer who will conduct research, as well as develop and deploy new generation modeling tools for building air conditioning system design and operation based on the Modelica, EnergyPlus, TRNS ...

Found in: Jooble GB - 4 days ago

---

Apply for Position: Head of Clinical: North-East Job reference: J257-REF-J0-M9BMX9Q Employer: Totally · Applicant information for moving to the new NHS Jobs service · The new NHS Jobs service will soon replace the current NHS Jobs website. · What will happen next · When you ...

Found in: Jooble GB - 3 days ago

---

Hays Human Resources

City of London, Greater London

Employee Relations Specialist · Financial Services · London · £80,000 - £100,000 · Advise and coach managers across a wide range of employee relations issues taking into account the legislative framework and commercial outcome · Liaise with in-house Legal advisors & Employee ...