The complete guide to social media for small businesses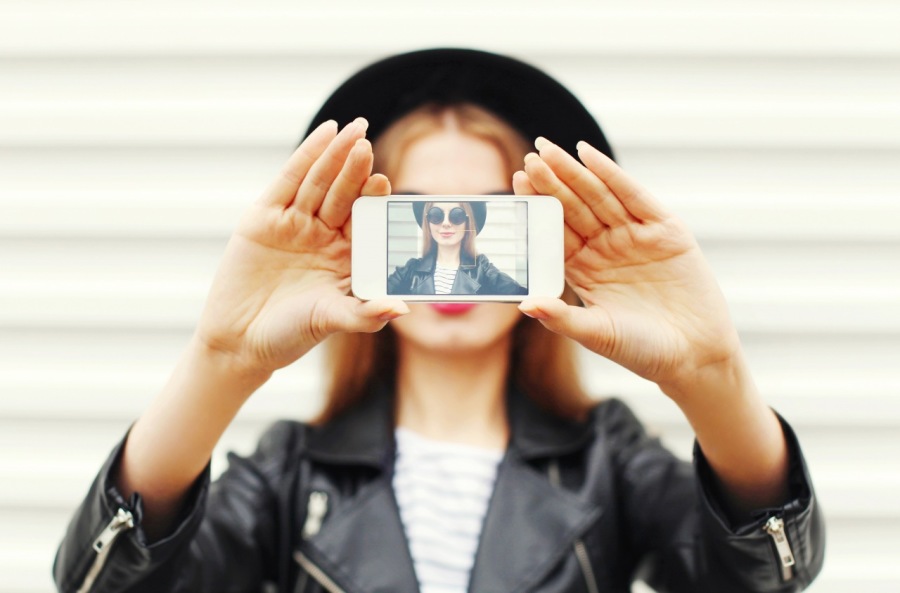 You know that social media is great for business. You also probably noticed that it can be a little confusing and complicated to work out the best way of using it. So, we compiled what we think you should know about social media marketing and how to use it to your advantage.
1. Why use social media?
There is a good reason why so many businesses use social media to market themselves. Because it works. And it doesn't require a huge amount of your budget, yet still has the ability to help to build your brand and find new business opportunities. If you are not convinced or just getting started, this is why you should consider making social media part of your marketing strategy:
Increased brand awareness
With the volume of social media users, you are reaching a large number of potential clients who were previously unaware of your business. And the digital nature of social channels means that there are no geographical limitations. It won't happen immediately, but you will see the real benefits as your social influence grows –  the more people know about you, the more likely it is that they will remember you when they are looking for products and services you provide.
Social media helps your brand to stand out and keep in touch with your existing customers. You can use it to inform them about anything new, remind them about your products and services and encourage to spread the word via their own social networks. You are also able to interact and answer questions in real time, building trust with customers and making them feel valued.
Giving your business a human face
Social media helps to add a face to your brand and shows your clients who the people behind your business are. It's very often not what you do, but how you do it and social media is a great way to show your clients your company's personality and tell your story.
Listening in on conversations online helps to identify who talks about your business or industry, find new leads and see what your competitors are doing. Your potential clients share a lot about their wants, needs and pain points on social media, which helps with making your first contact with them much more personalised – and more likely to trigger their interest.
According to Salesforce, 87% of people start their search for a new product on digital channels. Your potential clients are likely to be already using social search to find potential companies and brands they want to buy from and work with; and would form an opinion about each of these based on what they are seeing online.
Social media a great place for you to establish yourself as a thought leader via sharing relevant content, engaging in conversations and responding to questions. Your profile will stand out the more engaged you are, making you a go-to subject matter expert as you build your brand as a thought leader.
Over time, people will talk about your business and it's important to listen to what they are saying so you can respond accordingly and use their feedback for ongoing improvements. It's a powerful way to tailor your business' offering to what your potential clients are asking for.
Real time customer service
Having a large number of customer issues shared publicly is not ideal, but being able to respond to them in real time is very helpful – both for your customers and your brand's reputation. It's also a more time efficient way to communicate compared to calls and emails.
With the large volume of data available with user demographics and interests, social media platforms allow for detailed segmentation and audience targeting, making your marketing campaigns and messaging much more personal and specific to your potential clients.
The likelihood is that most of your potential clients are already using at least one social network, ready to hear from you and you should always be present where your potential clients are. Connecting with actual people via social networks is an effective way to build long term relationships based on trust.
When you Google your company's name, what comes up in top results are your social media profiles. Effective social media marketing improves your SEO rankings, so if you are struggling with getting your website on the top search pages, your regular online activity will help to make your website more visible
Employees are great brand advocates and keeping them engaged in social sharing can not only help with your brand awareness but also with building a culture where everyone is actively involved in content creation and sharing. The more people share, the larger audience you are reaching.
Increased website traffic
By sharing content published on your website via social media you are attracting new visitors to your website and increasing your brand awareness, especially if you can share engaging content that has the potential to go viral.
Social media is the ultimate place to tell your story, especially with the recently launched new story features. Using visual and written content and having a consistent, unique story is an effective way to generate and maintain your audience's interest.
Social media can also be very effective as part of your event marketing – both when it comes to pre-event promotions as well as live updates from your event. A simple way to start is to introduce a hashtag that you and your guest can use with any event related updates.
Compared to traditional marketing, social media marketing is much cheaper, yet one of the most effective ways to promote a business of any size. In fact, you are only investing your time if you are not using any of the paid features.
Engaging in online conversations not only helps to connect with your existing social media followers, but it also opens up the potential of those followers sharing your content with others, creating a rapidly growing online community who recognises and talks about your business. What helps is sharing interesting content and sharing it regularly.
Social media not only helps to showcase your brand, it's also an important learning resource. You can educate yourself on what your clients are saying and keep on top of the latest industry news and insights.
Because everyone is sharing their best work, social media is a great place to keep informed about your competitor's activities and helps you learn from their successes and failures.
Talking about your recruitment requirements on social media is a cost-effective way to attract new talent and spread the word about open roles through your existing connections.
2. How to define your social media strategy?
Focus is often on social marketing tactics – the content you share, the people to connect with, the keywords you use. But you wouldn't start building a house without a plan and you shouldn't spend time and money on social media without a strategy. Here are a few of our tips on getting started:
Look at the bigger picture and set your social media goals to align with your overall business' goals.  You could consider the following:
Lead generation
Website traffic
Brand awareness and engagement
Revenue growth
Social listening
Community building
Define your unique value proposition
Differentiate yourself and make your business stand out for all the good reasons.  Link back to the uniqueness of your brand through content that is of high quality, adds value to your followers and is visually attractive. Having a unique hashtag or using specific keywords can be a great reminder to be included with your social media updates.
Profile your ideal customer
Be clear on who are you marketing to. Define search words that they would use on their social media profiles and hashtags they use so you can tailor your communication accordingly. Look at your best performing content and keywords to define what is it that they are looking for or are interested in.
Pick the right social media networks
Not all the channels work for everyone. Think as your potential clients – consider which platforms would you prefer to use and what content would you be interested in. It's better to focus on fewer networks but pick the ones that are the most effective, depending on the nature of your business and clients' preference. 
Social media networks are the ideal platforms for digital storytelling. Using visual and written content and having a consistent, unique story is an effective way to generate and maintain your audience's interest. Craft your story focused on relevant keywords and visuals before you start looking at the tactics. Share your journey with your followers – tell them about how your products are created, who are the people behind them, what makes them unique.
Once you are clear on the bigger picture, create a tactical plan with defined channels, type of content, estimated timings and roles. Set yourself some realistic goals to achieve on weekly, monthly or quarterly basis and keep track of progress. Create a visual calendar with a simple table and list all the social media activities you have planned. 
A social media audit is an effective way of reflecting on what is working best in terms of return on investment. The audit will give you a good idea about which post types are most popular and are driving website traffic. It also helps to identify best times to post, hashtags and most effective social networks. And you can then focus on doing more of what works best.
3. How to create engagement?
We all post on social media because we want our posts to be seen, liked and shared by as many as possible. If your social media activities get noticed, you are likely to see increased frequency of interactions from your audience both on social media and your website which will have a positive impact on your brand visibility and lead generation. To see real impact of social media marketing on your small business, you will need a long term content strategy focused on your target audience using the relevant tools and sharing valuable, interesting content.
The content that you share is what determines your success, however sometimes even great posts get lost quickly due to the high volume of social media activities. Here are a few of our tried and tested tips that can help to improve the visibility of your posts and  reach the right people:
When people see information, they're likely to remember only 10% of that information three days later. However, if a relevant image is paired with that same information, people retain 65% of the information three days later. Visual posts also look better and attract attention more than text only posts. Add a description to go with your visuals, ensure your pictures are tagged with relevant keywords and use a variety of visuals including infographics and videos.
Include relevant hashtags
75% of people on social media use hashtags for their social media posts. Social media marketing is all about engagement and hashtags are very effective to drive engagement. Research shows that tweets with hashtags get twice as much engagement than ones without them, and 55% more retweets. Readers will find your content via hashtags so use them on each relevant word if you are posting on social media.
Keep your activity regular
Content quality is more important than content quantity, but as posts get lost in the mix it's important to keep your social media activities regular. You don't need to post too often, but try to even out the gaps in between updates.  You can automate your social media updates through some effective social media automation tools – here are some of our top picks: 10 top social media management tools for small businesses.
Track most effective times
You will find that some times and days work better than others. There are endless studies suggesting various effective times for your posts, but different things work for different people and businesses. So for best results, keep track of your results over a period of time and focus on the times that work best for you.
Instead of simply copy and pasting a link to your update, take the time to write an attention grabbing headline and intro to go with it. It doesn't need to be long, but should include keywords that are relevant to your social media community. If you can, add a bit of a story with a personal touch and you are highly likely to see increased engagement levels.
Ask your friends and colleagues to share your updates – the more your posts get shared, the more often and higher they will appear. If you are using LinkedIn, use groups. By posting content in relevant groups you will be able to reach a large amount of people who are interested in the topic you are posting about and it will help you to build your online profile.
The more you interact with others on social media,  the more visible your posts and your own profile will become. Follow others, share and like their content and you will see that by helping others, you will help your own brand too.
4. How to track success?
You might be enjoying your time on Instagram or Twitter, but how do you know whether social media brings you anything of value or if is it just a 'nice to have' addition to your small business marketing? By performing a simple social media audit that looks at what works and what doesn't you can stop wasting your time and do more of what works well.
Create a social media audit template
First of all, you need access to your social media accounts and Google Analytics to get the stats you need to look at. And you need a spreadsheet to make sense of the data. You only need to start with a template once and use the same one to analyse your social media marketing results over time. We recommend you make a few hours to look at the data at least once per quarter so you can track how well your social media marketing is performing. Keep it simple and focus on the following columns:
Individual profile info
Follower count
Number of interactions specific to each channel
Referral traffic
Posting frequency
Because each social media platform is different, you will have different success criteria for each. Twitter retweets are important for Twitter, but none of the others, it is best to have a different tab for each platform rather than having all of them in one big table. Focus on percentage change instead of actual numbers as the data will fluctuate based on the time of the year. Depending on how often are you reviewing your activities, include the percentage change in your template – either monthly, quarterly or annually.
Identify which networks generate most referral traffic
You will be able to easily tell once you have seen the data from your Google Analytics. Knowing which network is the most effective will allow you to focus more of your time and energy on relevant activities on that network. Your number of followers may not be directly linked to how well the network is working for your website – Google+ might be a great referral site, but not necessarily will you have loads of followers.
Identify your top performing posts
The quality of the content you share is directly linked to your popularity on social media. That's why the specific engagement metrics are key to your social media audit. Don't be afraid to re-use your top performing posts to drive engagement and if you identify that a specific type of content works better than others – such as videos, gifs or infographics – focus on using these more!
If content marketing is part of your strategy and you have original content such as blogs, articles, whitepapers published on your website, analyse which of these are performing best on social media. Buzzsumo.com is a very effective tool that helps you identify your most shared content on social media and will give you a very decent indication of what resonates with your readers. When you identified your top shared content, focus on similar types of content – it's likely that your readers will be interested to hear more.
Not every network works for all businesses or type of content and looking at realistic numbers on each social network you use for your business will help you determine which ones are the most effective for your audience.
You may be interested in these jobs
Found in: Jooble GB - 5 days ago

---

Aspire People

Kettering, Northamptonshire

Job description MATHS TEACHER (SEND) Are you a Maths Teacher looking for a new role from May 2023? Aspire People are working with a new SEN school in Kettering who are recruiting Maths Teachers for a May start. · > MATHS TEACHER · > KETTERING · > PERMANENT · > FULL TIME · > ...

Found in: Jooble GB - 3 days ago

---

ProTech Recruitment Ltd

Ely, Cambridgeshire

Full time

Regulatory Affairs Supervisor · Location: Cambridgeshire · Are you looking for a new opportunity working for an established diagnostic company that develop, manufacture and market pioneering diagnostic products associated with food sensitivity and gut health. They are looking f ...

Found in: Jooble GB - 19 hours ago

---

Macildowie Recruitment and Retention

Nottingham

Temporary

Marketing and Communications Manager (temporary 6 months)Nottingham (very flexible hybrid model)Competitive Macildowie are delighted to be working alongside a market leading organisation seeking a Marketing and Communications Manager to join their organisation on a contracted ba ...