5 years ago · 1 min. reading time · ~10 ·
The Crocodile Tears of Somalia Famine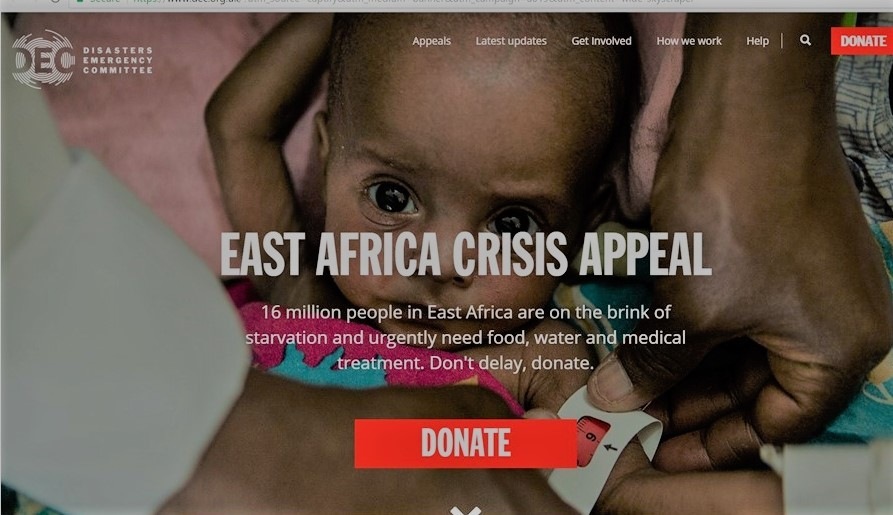 For all those that don't know the direct 
cause 
 of the famine in Somalia, is due to
#global
dimming
. So if you're tempted to think that "Blacks in Africa" are backward tribes, incapable of helping themselves & are living off the kind generousity of Whites; the fact is, it's "Whites" directly responsible deaths we're now witnessing. Millions have died thanks to "Whites," millions more will die thanks to "Whites." If this seems offensive, remember its the truth. The truth has a way of offending people, this is the uncomfortable, its painful, its the real, inconvenient truth. 
Do donate
, do campaign for food but really this
is the crocodile tears, of the symptoms.
 The crocodiles' eyes water, as it masticates its prey... What is required is action NOW, on global dimming. The #global
dimming
that interferes with the rain cycle, causing the drought & subsequent famine, which will be a continuing cycle, unless something is done to stop it. 
Lets start with a pigouvian tax on airlines & flights that goes directly to the countries of the Sahel, for implementing water, agriculture & public health services, to counter the effects of the problem, that is not of their doing but ours.
If it was the West whose weather was being affected, with such devastating effects, by now, new technologies & command & control legislation, would have been placed on the airline industry.
Campaign now on #global dimming, to stop this catastrophe and crime against humanity. There is nothing to lose by getting the airline industry to clean up their act, like car manufacturers, have been forced to. Make a noise for life, if you have a conscience. If not sit quietly watching appeals for 'aid', send a few pennies & secretly believe this is something that's affecting a lower species of humanity, called African & that'll never touch you. Wrong! Wrong! Wrong!
"
You may be interested in these jobs
Found in: Talent GB Sponsored - 1 day ago

---

Anderson Wright Consulting Ltd

Sutton

Stores Supervisor / Delivery Driver - £11 Per hour - Part Time · This role requires a driving licence. · You will be responsible for the receiving, organisation, picking, packing and delivery of materials for the completion of home improvement projects as well as the removal of r ...

Found in: Talent UK - 3 days ago

---

Sainsbury's

Bury Saint Edmunds

Job Description · Bring us some food preparation experience and we'll give you full accountability and ownership of your area. · Offering delicious, great quality food at competitive prices has always been at the heart of Sainsbury's offer so, naturally, as our dedicated Food Pr ...

Found in: Talent GB Sponsored - 1 day ago

---

BMS Sales Performance

Liverpool

Field Sales Role With A Car Allowance Of £6,250 Per Year · Account Management Sales Role Selling Into HORECA, Healthcare and Education · 80% Account Management Looking After The Top Customers (8-10 high performing Accounts) · Excellent Corporate Benefits Package - Home based · ...