4 years ago · 2 min. reading time · visibility ~10 ·
The Fun of Learning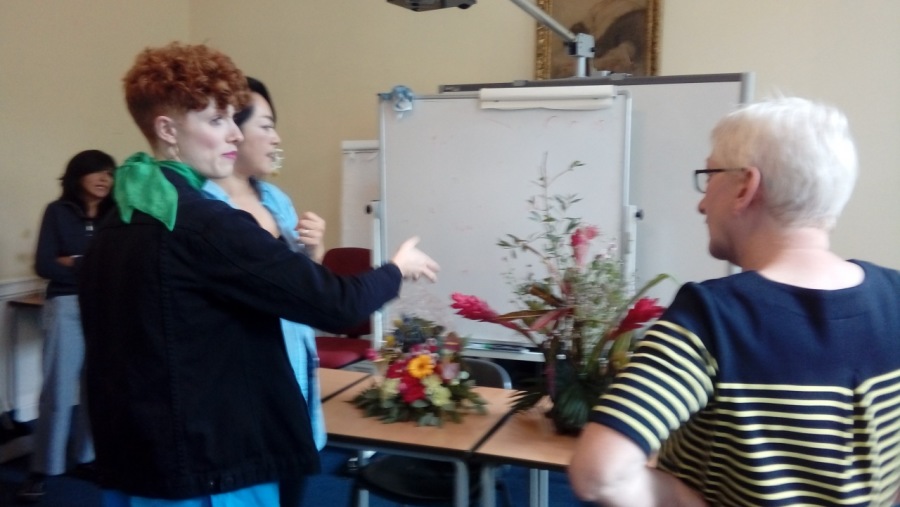 I enjoy learning new things and over the years, as well as lots of academic, professional & CPD for my career development & advantage, learnt to swim & got into yoga, as an adult. I've also tried fun day events like steel band & creative arts, during the summer months. I find it all very stimulating especially when you're learning, professionally or not, without the pressure to succeed.
I recently took up 2 fun courses, which I have found extremely therapeutic, Indian head massage & sculptural floristry. I must say that like the 3 dimensional art workshop I took in 2015, have enjoyed every moment, of learning for fun. In addition, the art workshop was free, the other courses were of low cost. Other benefits of engaging in this type of pastime, is meeting new people, sharing ideas, releasing untapped creativity (which I actually did not know I had) & new skills to benefit my health & well- being. The Indian head massage techniques, aimed at performing on others, I can also, actually use on myself, at times I'm feeling stressed & in danger of getting a headache. Last year I engaged in guided meditation, breathing exercises & mindfulness, which I now practice regularly. I can say I do find this has helped my emotional & physical well- being tremendously.
The floristry workshop, is a really enjoyable pastime & as someone that loves gardening, potted plants & floral displays, found it's open a new avenue to enjoy flowers. The key thing I got from it was relaxation. It was also great seeing others in the class (all women!!), their displays, different perspectives & approaches to sculpting flowers. I share some photos below.
I recently blogged on how destressing your workspace can destress you, this course fits in nicely, with that theme. As an entrepreneurial female, I was quick to see the potential of these 2 courses for fundraising. Enterprising Female is a not- for- profit, supporting women & raising funds for women business owners, in developing economies. These new skills can provide income generating activities to support the organization & raffle prices to donate.
So, what lessons have I taken away from these workshops; first its humbling, there is so much to learn, so much positive potential with which to fill our lives, it makes me wonder why Sapiens are so negative, finding fault, causing wars & generally overly concerned with the rat race & the pressures it puts on us. Second, I realised there's a universe inside of me, yet untapped, that I'm just learning about, sadly, as a mature adult. 3rd learning new fun things is very stimulating & opens the mind to new adventures & creativity, that could have benefits for the work environment. Why not give it a go & let me know what you think?
Waterfall. The concept of water cascading, spluttering down & foaming at the bottom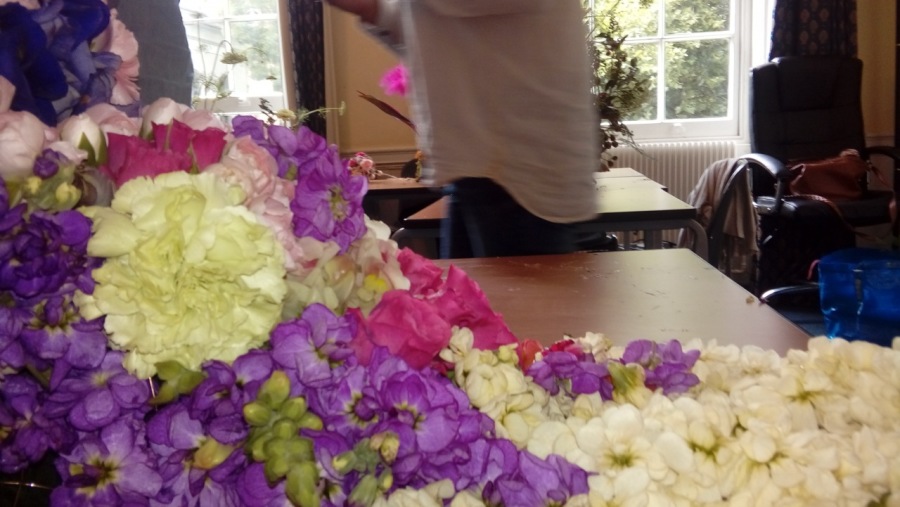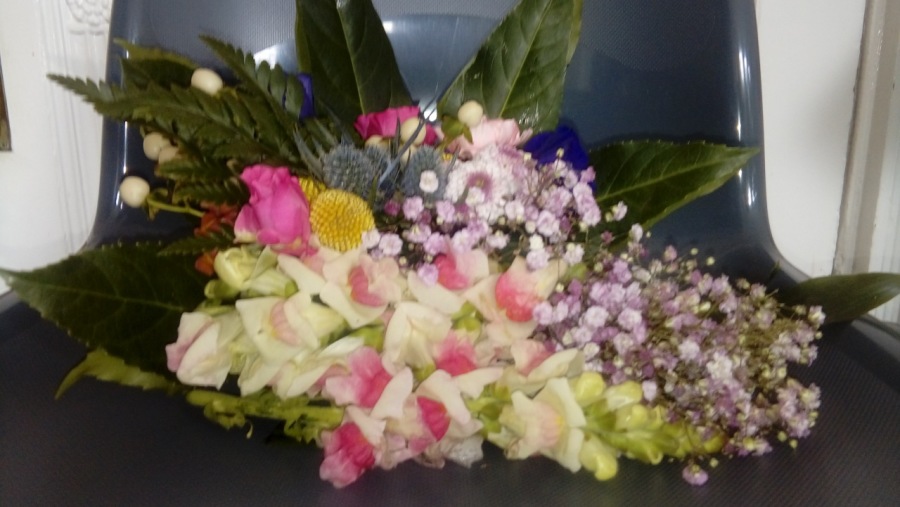 Celebrations. The concept is, lots of fun spilling out of an opened box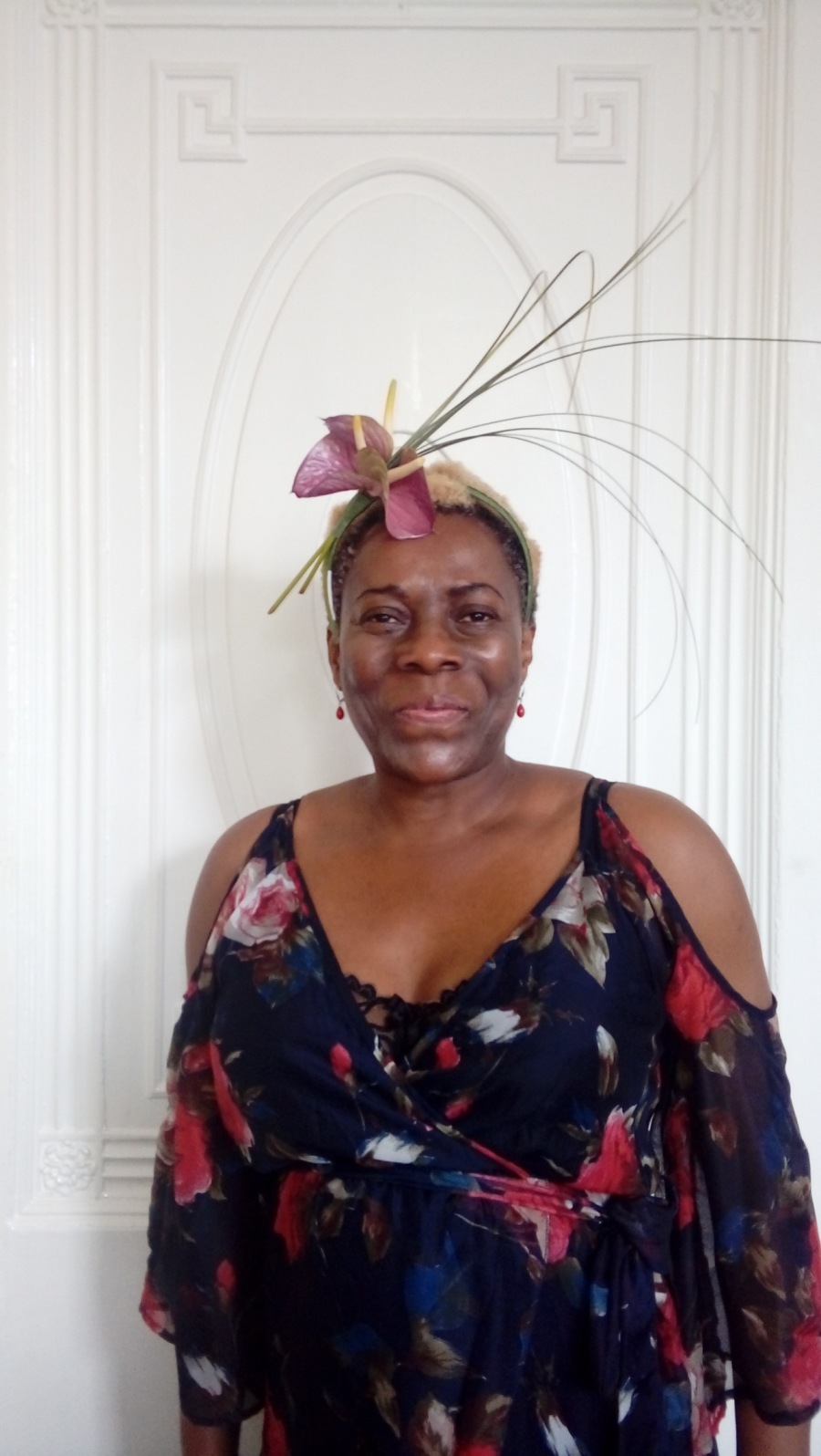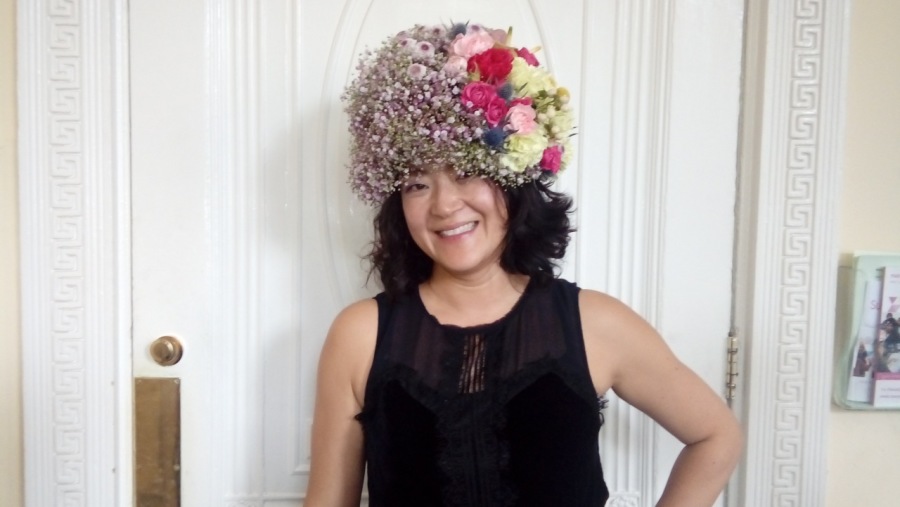 Floral Hats (Suki's gorgeous hat & mine left).
Displays from others on the workshop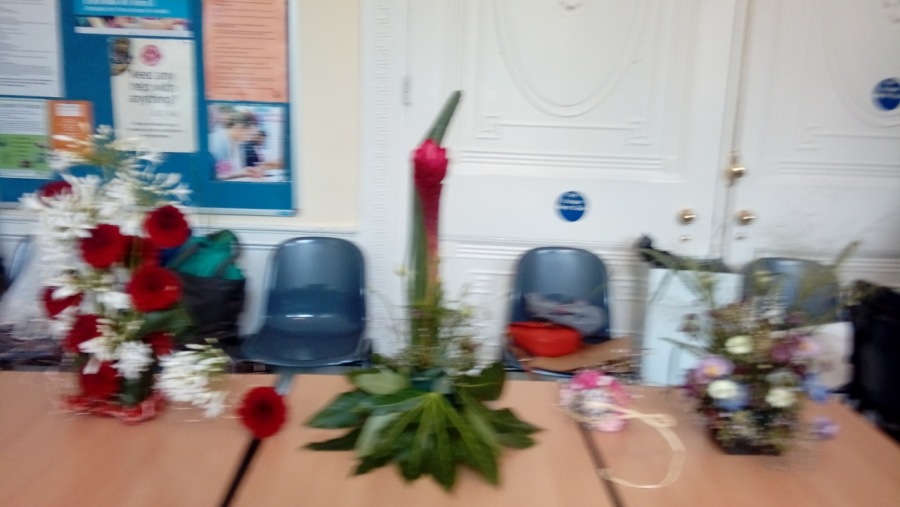 """"""
You have no groups that fit your search