The History of the Euro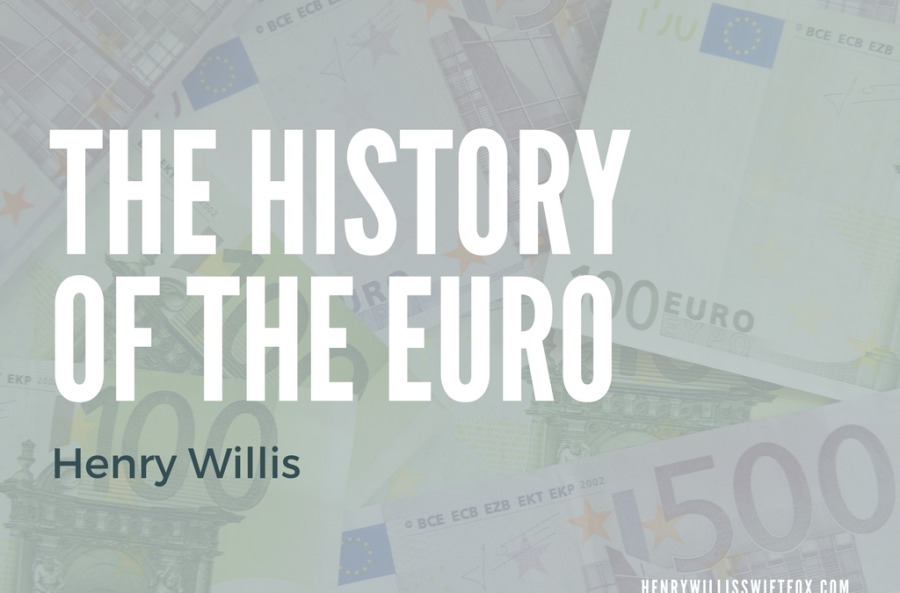 While attempts to create a single currency across Europe have been in place since at least 1979, the euro only became a viable currency fewer than twenty years ago, on July 1, 2002. As of that day, the mark, franc, lira, drachma, and other local currencies ceased to exist.
Maastricht Treaty
This treaty, otherwise known as the Treaty on European Union, was signed on February 7, 1992, in Maastricht, the Netherlands, and went into effect on November 1, 1993. It set the rules for countries looking to use the euro.
The Maastricht Treaty consisted of three pillars of the European Union:
Pillar Number One: European Community (EC), and is based on the idea that EU members states should cooperate to achieve common goals, via the EU's supranational institutions.
Pillar Number Two: The Common Foreign and Security Policy (CFSP), which is to say that EU members should also coordinate in foreign policy matters.
Pillar Number Three: The Justice and Home Affairs (JHA) council, a judiciary branch of the EU.
The euro was effectually intended to tie these pillars together, and thus the European Central Bank was formed to set standard interest rates.
Benefits of the Euro
The European Union came together to create the euro with the intention of creating a more stabilized European economy, which it did. The euro helped provide economic growth to the continent, and strengthened the European presence in the global economy at large. With so many neighboring countries taking part in the same currency, there was also less volatility with exchange rates. While not all European countries decided to join the euro, the fact that so many of them did make exchange rates a less pressing issue.
The Trouble with the Euro
Of course, with any large change such as making a switch from one currency to another, there also comes some discrepancies that must be addressed. These effects are still present today, whenever the issue of a bailout arises, for example. The euro did improve the stability of the region that embraced the tender, to continue running smoothly, that necessitated that all nations had relatively close interest rates. When the EU began to mandate interest rates, that took away the power from the local government, which sometimes used lowered interest rates as a method of stimulating growth.
The euro continues to exist today and has since increased its membership to nineteen countries.
Originally posted at HenryWillisSwiftFox.com on 2 May 2018
You may be interested in these jobs
Found in: Jooble GB - 6 days ago

---

Yours Clothing Limited

Peterborough, Cambridgeshire

COMPANY STATEMENT: Yours Clothing is a retailer that provides the best value on the internet for plus size women. Alongside our other niche brands Long Tall Sally, PixieGirl and BadRhino we have seen huge growth in the UK market. Our continued success comes from our entrepreneur ...

Found in: beBee S2 UK - 2 days ago

---

Tute Education Limited

Wrexham Technology Park

Part time

Teacher of Maths - Contractor (Self-employed role available). · We are especially looking for candidates who can deliver KS4 and above. · Please note that this role is working from home, using our platform to deliver lessons online. Please provide your availability on the applica ...

Found in: beBee S2 UK - 21 hours ago

---

Brearley Hall School

Halifax

Full time

What you will be doing: · You will be working in an SEMH School that prides itself on using a therapeutic approach in line with the secure base model, to provide high quality education to our children. · Many of our children have suffered severe trauma or abuse, and need that ext ...