5 years ago · 5 min. reading time · ~100 ·
The True Tail of Algernon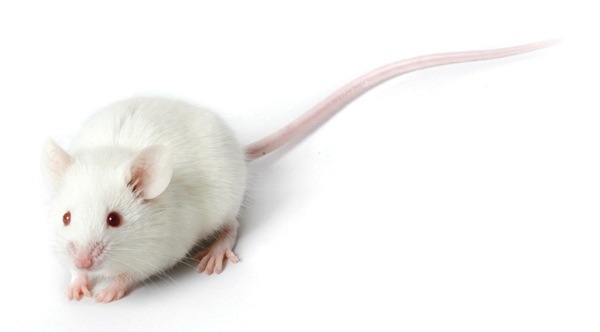 Death seems to be the topic du jour. debasish majumder wrote a beautiful poem, David Navarro López opened up with such insight in Game over: Are we ready to die? I'm sure there are a lot more that I'm not mentioning. I could talk about death 'til the cows come home! Then David Navarro López produced a whole VAT o' honey I, You, We and Me that hit the nail square on the head; it would take me hours to explain that, so instead of doing the gzillion things I should be doing I think I'll tell you a story and bring a little laughter with a bit of luck!
For 30+ years I was Master of my Domain: a chef...in my Kitchens. We were Restaurateurs - hubby front, me back. When we opened our first restaurant in America, the Police advised us to pack a gun. 'No way in HELL' said I. 'Why not?' 'Because I'll kill him (pointing to my husband), then them (flailing motions denoting a crowd), then myself, then the kitchen sink'!! I chopped a fly in half, at mid-flight with my 17'' once; flies are also on my vermin list. But - a gun....? Don't EVER give me a gun! This was our 13th establishment, so I'd faced down a considerable army of trouble-makers with a withering look, even stopped one guy from cutting another's face by just standing in front of the vic with my 'look' - the security guys were so huge, they didn't get through the crowd until hell froze over.
Anyway, back to the second restaurant in Tampa, Fla., maybe 17 years ago?? I can tell by the size of our snake and kids back then. But I'm getting ahead of myself...hang on!
At that time, the building next door was being demolished and we were overrun by rodents. Our Bug-Man arrived armed to his armpits with an arsenal of weapons. Now I didn't mind mice, didn't care too much for rats (as they can deliver a good bite), but I HATED roaches with a passion - size of Buicks in Florida and twice as fast.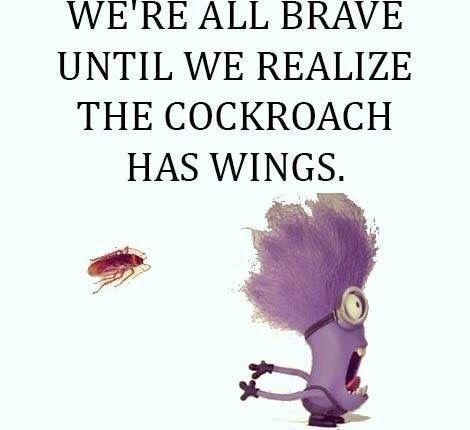 Flying season was always fun at home. I remember with fondness the evenings (twice a week....bloody restaurants!) we were able to sit in the screened room and play with the kids. The sound of crickets, tree frogs, cicadas, laughter and then SCREAMS as the damn roaches took to the air - crashing chairs, dropped glasses with us making for the inside. Hubby and kids (both boys) always won - remember that when you get in a position where a crowd has to move fast, ladies! 
Back to the story: the Bug-Man (Alan) had given me a tiny corn-snake a few years before that he'd nabbed in his truck and stuck on a coke bottle 'for yer boys', he said sweetly.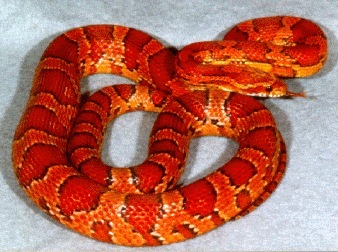 By the time of our rodential plague, that snake was about 4 foot long and resided in a large glass tank at home. My boys were contractually obliged to clean, feed and maintain said premises and conditions for Corny (hey...they were young still: Hamsters were called Browny, etc.), but naturally, I did it for the most part.
All that snake ate were live mice...he wouldn't eat the frozen, defrosted variety. Sorta one mouse every two weeks, except when he was shedding - not interested then, but you could tell by the hue of his skin.
So off I went on a Saturday to get a mouse for Corny; I'd checked him and his skin was nice and shiny...seemed fully attached to the rest of him. When I came back I introduced him to the snake-feeding enclosure; another box with nowhere to hide. Feeding was usually fairly quick and I must say, after hearing the squeals, I didn't hang around much during mealtime.
An hour goes by, so I go to check on things. The mouse, henceforth  named Algernon, was sauntering up and down Corny's back with not a care in the world. Shit, I thought, as I watched them chatting silently, Algernon now nose to nose with the bleedin' snake who may as well have yawned, such was his complete lack of interest. What now.......?
To answer that I have to make a confession first: remember our plague of rodents at the restaurant? 
Bug-Man had also brought in glue-traps, which I particularly dislike as some animals will chew their damn legs off to try and escape them. There was always a part of me that thought I should be able to kill my own animals, seeing as I was a chef and cooked so very many of them. I have no compunction about pulling up carrots, and I probably could wring a chicken's neck, but the though of...killing a cow? Left me cold. 
Don't care for cruelty (I know; you're thinking 'snake' 'mouse'....)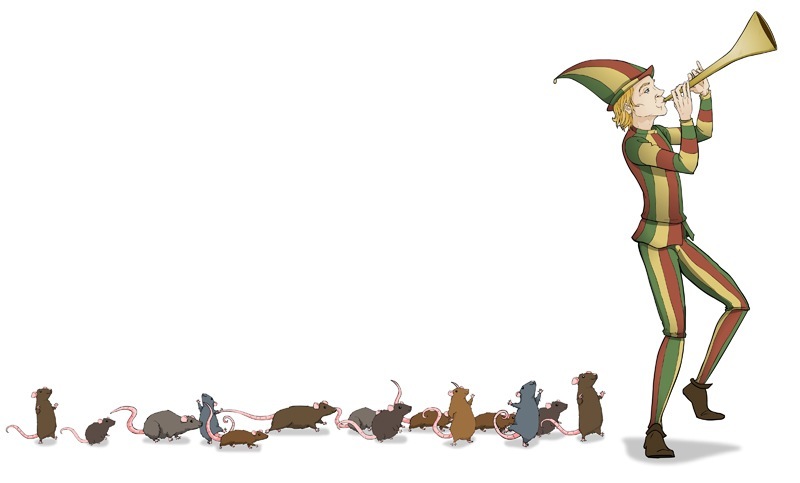 Not that I cared too much about the rats (anything to dull their teeth a bit), but the
mice
......they were damned cute, is all!
I had come in 5am of a morning; my favorite time as I could prep in peace before anyone else arrived. I went to get a coffee from the bar and, dammit...I heard a squeak. So I hunkered down to search out the noise as soon came across an adorable tiny field mouse stuck on a glue-trap. Aw....'shit, tits, knickers and bollocks', I uttered. That was my standard phrase (when I had the time) until one of my Sous, a 8-foot, 400lb solid-chassied African American turned to me in the kitchen and growled, 'you say whaaat....?' It had never occurred to me that the penultimate utterance could be confused with anything else until then (a million multi-colored Sous later).
Sorry, back to the story. The poor wee thing had three of his four feet stuck. He looked up at me with a quivering chin and bright, teary eyes. What to do? I couldn't bear the thought of him gnawing on any part of himself, so I knew there was only one solution: a quick and painless death. I came back from the kitchen, having collected the mallet and knelt down before him. It seemed pointless, but I did say 'any last words...?' as I took aim; didn't want him to see what was coming, I guess. THWACK. I opened my eyes (didn't realize I'd closed them) to find that I had hit him - just enough to crush his pelvis....argh, dammit. He looked at me with that WTF expression of betrayal. Mercifully, my wash-up arrived at the same moment, so I had him take the mouse and a breeze-block out to the yard and finish my miserable attempt.
Back to Algernon, saucily shakin' his booty in front of Corny the snake. What to do? Clearly I couldn't just leave them there, and I couldn't return the mouse to the shop (bastards). I couldn't let him go - we had two cats, osprey chicks & parents, possums, gators...and he was a honky - white as driven snow! The thought of him being bandied about as a play thing in the jungle out there was too awful. Thinking about my prior failings, I decided there had to be a kinder way.
I put Algernon in a zip-lock bag and gentle squeezed the excess air out - suffocation would be pretty quick and painless, no? Corny was dumped without ceremony back in his case. Bloody snake. I had left Algernon in a bowl atop the kitchen fridge (cats). I left him there awhile...can't take long? When I did go back to ready his body for disposal, he perked right up, greeted me with great enthusiasm! I held him up; no holes in the bag, no air either...I was stumped. 
Attempt two: hypothermia. In the freezer he went, rolled up in his air-less baggie. That's gotta be humane, no?? Came back half an hour later to a chipper (if shivering) mouse who managed a wave too. I opened the bag and held him in my hands to warm him. He looked at me as if to say, 'I forgive you...you're clearly crap at this sorta thing.' So I made him a home out of a box, with straw and food and bloody everything. Two weeks later, Algernon and Corny were one.......
""""
You may be interested in these jobs
Found in: beBee S2 UK - 4 days ago

---

Australasian Recruitment Company

Camden

Full time

This is an exciting permanent role as a Recuitment Resourcer within a leading Executive Search Healthcare Company As Recruitment Rescourcer you are responsible for supporting recruiters, liaising with clients and candidates, and providing exceptional service to stakeholders The s ...

Found in: Jooble GB - 6 days ago

---

Little Ones UK Ltd

Winchester, Hampshire

A family in Winchester, Hampshire is seeking to hire a maternity nurse who can provide nurturing care to their newborn baby due around the last week of March. This is a temporary position, initially for 6 weeks with a possibility to extend. A confident driver is needed for this p ...

Found in: Jooble GB - 6 days ago

---

Ortus Recruitment Ltd

Hillingdon, Greater London

Full-time, Internship

Do you have experience working with young children with Social, Emotional and Mental Health needs and/or Emotional and Behavioural Disorders? Are you passionate about having a positive and significant impact on these children's lives?Ortus Recruitment are liaising with an inclusi ...