Top 4 Venture Capitalists to Know About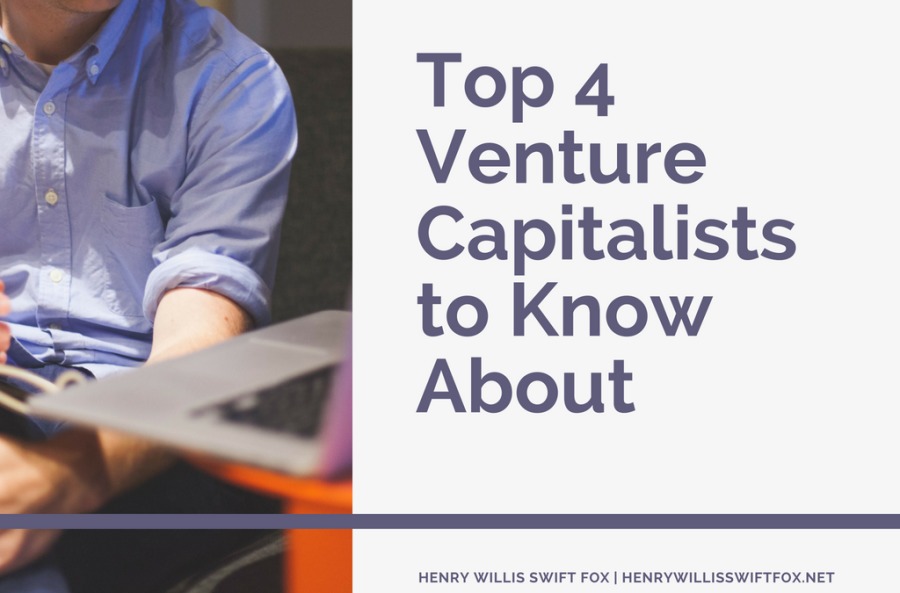 Venture capitalists play a tricky game when agreeing to fund a startup. There's no guarantee that their investment will grow into the much larger companies that they can eventually profit from. The best venture capitalists have the innate ability to see the potential in a product or service as well as the management team behind it. Those who are successful can profit handsomely while those who don't are destined for a quick failure, and are suddenly out whatever money they invested.
That said, it's not impossible to find that company or companies that will go far and develop into something great. These four professional venture capitalists, in particular, have cultivated a reputation for being savvy business professionals with an eye for spotting upcoming trends before they become the 'next big thing.'
Ravi Mhatre
Ravi Mhatre is a partner at Lightspeed Venture Partners. The majority of the financial successes of this company have come in the tech sector. More specifically, Lightspeed Venture Partners have made significant investments in the software and app development parts of the tech sector. Mhatre has the incredible ability to sift through the thousands of different software and app development programs and pick out the ones that have the highest likelihood of succeeding.
Their last two investments were each bought for $6.5 and $3.7 billion respectively.
Rob Hayes
Rob Hayes has been with the venture capital firm First Round since 2006. Since gaining a role within the company, they have invested in what are now considered household names like the ride sharing app Uber and financial company Square. Hayes' attributes his personal devotion to excellence and a constant desire for improvement as the two biggest influences in his ventures.
Bill Gurley
Bill Gurley is a partner at the venture capital firm Benchmark. One of the most notable reasons to see his name in the news was the lawsuit he helped bring against former Uber CEO Travis Kalanick. Gurley noticed that Kalanick was failing to do his job and moved to relieve him of the position. Once a new CEO was in place, Gurley profited handsomely from selling stock in the company.
One of Gurley's other most notable investments while part of the firm was in the company Vessel, later acquired by Verizon.
Mary Meeker
Mary Meeker is perhaps the most famous female venture capitalist in the tech sector today. Already, the venture capitalism world is largely dominated by men, as is the tech industry, so to see a woman in that realm is atypical. She is a partner at Kleiner Perkins and specializes in digital and online investments.
Prior to Meeker's venture role, she worked for Morgan Stanley as a research analyst which helped her gain great market insight over time. Her time with Morgan Stanley allowed her to develop a thorough understanding of venture capitalism and the business world at large.
Originally posted at HenryWillisFX.net on 5 June 2018
You may be interested in these jobs
Found in: Talent UK - 3 days ago

---

Education Authority

Antrim

Job-Share - Permanent

Job Description · Additional Information: · bottom of this posting. · JOB PURPOSE · JOB DESCRIPTION · JOB TITLE: Teacher - Primary REPORTS TO: Principal PROFESSIONAL DUTIES OF A TEACHER TEACHERS' (TERMS AND CONDITIONS OF EMPLOYMENT) REGULATIONS (NORTHERN IRELAND) 1987 Sch ...

Found in: Jooble GB - 3 days ago

---

Project Start

Cambridgeshire

Full time

Our client is a global facilities management and building services organisation, who has an ever expanding, very successful electrical division. They have successfully been in business since 1985 and grown from strength to strength across the globe.Due to continued success within ...

Found in: Jooble GB - 3 days ago

---

Solvay

Heanor, Derbyshire

Solvay is a science company whose technologies bring benefits to many aspects of daily life. Our purpose—we bond people, ideas and elements to reinvent progress—is a call to go beyond, to reinvent future forms of progress and create sustainable shared value for all through the po ...