3 years ago · 3 min. reading time · ~10 ·
UK: "An Egregious Act of Barefaced Theft".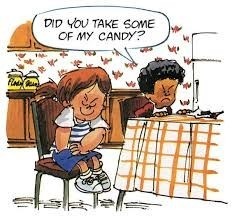 I'm referring to
this
article in the Guardian…can this be true? Can the British government be attempting to steal the assets of an independent, sovereign nation, to the tune of £9 billion + interest of £1.2million daily and hand said sum to PI &D, an Irish company, with a turnover of less than £5 million? Apparently over a contract for Nigerian gas, signed in Nigeria, by the Nigerian government?  If the British courts are to be believed, they have jurisdiction over the Nigerian courts, somehow! which has already ruled in favour of the Nigerian government and which they conveniently ignore,
The Guardian is clearly writing a piece on behalf of PI & D, to 'butter up' public opinion, for an outage that can only really be attempted, against a '3rd world , banana republic, in Africa' 
I have written many articles about the false narrative of aid to Africa, many how Europe continues to be the beneficiaries of an 'asymmetrical relationship' with Africa. Many on the historic relationship of human trafficking, colonialism and neo- colonialism, still plaguing the continent, often resulting in coups and wars, which UK media quickly portray, as backward Africans, on a murderous rampage, over nothing of particular importance. 
In the selective amnesia, for which the British are famed, they absolve themselves of blame, by forgetting to mention that they continue to instigate wars, for the resource of Africa. If UK have forgotten, let them be reminded that the attempted coup, which saw the death, in 1976, of Nigeria's Murtala Mohammed, seen as being inimical to UK corporate interest, was planned and executed by the UK. Let them be reminded of the coup plot Mr. Mark Thatcher (son of Thatcher the Prime Minister) attempted in Equatorial Guinea, for which he has not been prosecuted in UK, or anywhere else. In fact, I remember clearly Frederick Forsyth the author, justifying a 'right' of the British to execute a coup in God forsaken places in Africa (words to those effect) on Channel 4 News. Then there is the coup attempt in Libya, in 1995, which saw innocent people get killed in the process. Lest they've forgotten, the beef was Gadhafi nationalised the country's oil.  More recently, UK was implicated in an attempted coup in Gambia, all of which, they characteristically denied.
The selective amnesia causes them to forget that Africans walked this earth first and are responsible for every facet of modern life, as we know it. It all started there, iron smelting, pottery, art, astrology.  Nor do they remember that Africa had a level of development equal to Europe, until depopulation from their vicious 400 year human trafficking (it was not a slave trade) people were enslaved, followed by mass murder of colonialism, led to what can now be perceived as a 'dark age' for the continent. 
It was not so long ago that they seized £9 billion belonging to Libyan people because, hilariously, Gadhafi supported the IRA. They forget the IRA issue, preceded Gaddafi by hundreds of years. They conveniently forget the looted artefacts, from Nigeria and Ethiopia, they shamelessly refuse to give back. They forget the illicit follows and capital flight, which sees Nigeria lose £multi -billions annually, to corporations, in UK. The biggest case of selective amnesia is the $20 billion awarded to the people of the Niger Delta, against Shell. UK courts have not attempted to ensure Shell's (a UK company, headquartered in UK) assets are seized.  Now is the time for the Nigerian government to enforce this judgment. Stop playing the 'white mans' game'. The British courts have no jurisdiction over Nigerian assets, particularly in a case, of a tiny company, that sought to operate in Nigeria and couldn't cut it. This is white supremacy gone mad, disrespect of the highest order and the illness of selective amnesia, that makes a UK court and Guardian, believe they remain 'colonial master' of Nigeria. This is the Berlin Conference 1884 round 2, which saw the partition of Africa. That Conference, where 'Whites' agreed to share the African continent, among themselves, over and above the Africans living there.
I say this to the Nigerian government. If one move is made against the assets of the country, cease to trade with the UK. It's been done before. After the death of Murtala Mohammed, Nigeria broke diplomatic relations.  If one move is made against the assets of Nigeria, in this travesty, masquerading as law, enforce the Shell judgment. If one move is made against the assets of Nigeria, make it impossible for UK companies, to trade in Nigeria, henceforth.  After all it is them that went to Nigeria, looking for trade opportunities, having left the European Union… oops …. Sorry, they've forgotten. 
Nigeria take a stand learn from Iran and the oil tanker episode and begin to behave like the giant of 190 million people that you are. Don't allow an aging, declining, medium- world- power, steal from you. It was a mistake to allow, even the semblance of an interference, by UK. The UK courts are notoriously racist. Did you believe you'd get justice? Did you believe they would do you anything, other than an injury? Did you think they wouldn't leap at a chance to denigrate you, steal and scam you? Look at their track – record. If they suffer from selective amnesia, you must not. Do they go to international arbitration over UK contracts? No. Stop agreeing to international arbitration, its there to cheat you , on behalf of Europeans. Tanzania has done so... learn. Under no circumstance should you allow a nonentity of a small business, hold an entire nation to ransom, over what is yours, to decide as you wish. You cancel, you cancel, pay them what they spent and move on….. full stop. Do not allow yourselves to be manipulated, scammed and bereft, by a nonentity trying to get rich, off your resources, by force. Those days are over! More importantly, it will set an existential, dangerous precedent, for the whole continent. So much for aid to Africa!
#aid
#scam
#Nigeria
#UnitedKingdom
#justice
You may be interested in these jobs
Found in: Jooble GB - 6 days ago

---

Little Ones UK Ltd

Ealing, Greater London

A lovely family from Ealing, London is looking for a full time live out nanny housekeeper who can provide quality childcare support for their little baby whilst maintaining the cleanliness and structure of their home. Ideally, they would like someone from the local area to avoid ...

Found in: Talent UK - 5 days ago

---

Your Role · Right stock, right place, right time – it's a merchandising thing It's all about the numbers; what you see, the decisions you take and how you impact that bottom line. As a Merchandiser in our Electronics team you'll be managing product critical path, stock movements ...

Found in: Jooble GB - 6 days ago

---

Tripadvisor

Oxford, Oxfordshire

Full-time

We believe that we are better together, and at Tripadvisor we welcome you for who you are. Our workplace is for everyone, as is our people powered platform. At Tripadvisor, we want you to bring your unique identities, abilities, and experiences, so we can collectively revolutioni ...