Walkabout part II
Travelling with Pete is fun - he's a great buddy to seek adventure with! That said, those days have past, and travelling with his 'advanced Parkinson's'  is quite a challenge these days. I juggle the bags, his rollator, his cane and him until his wheelchair comes. I think of it as a marathon and rest as well as I can the day before - ha! The Rottweiler in me is on full alert to guard Pete through the airport and by the time we get to security, my hairs are raised, haunches primed and I'm baring my teeth with a low, menacing growl. As he has DBS (deep-brain stimulation), his head, neck & chest have metal in them. 'NO WANDING, NO DEFIBRILLATING!' I pronounce loudly as I make sure I have the full attention and eye-contact of the men who could unwittingly kill him if they're not paying attention.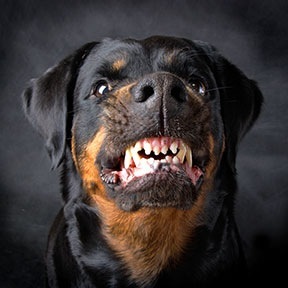 I'm waving his med-alert tag about and I won't release him until I'm SURE they get my verbal instructions, then I steer him towards where they can take him from me and pat him down somewhere away from any electromagnetic interference. I push through both our hand luggage, removing his laptop, keys, belt, shoes and everything else.  The security dudes keep a wary eye on me, 'this crazy woman can melt my head with her eyes,' they think. Good. That's the idea. 
It's an even harder task to collect everything once I'm through the scanner - those relentless buckets just keep coming and the other travellers are torn between fear and understanding by now. I'm sweating with the effort of my hands while my eyes stay on the back of my head watching Pete. Then the officers are helping me collect stuff - they want me outta there. I go fetch my prodded hubby and reload. It's taken two security men just to move Pete, I smile and thank them - the relief on their faces is tangible, poor dudes! We sit in the departure area. Pete is calm, unfazed and I am flushed with the nausea of post-adrenaline rush. Now to find him a bathroom. Then get water; time for his meds. He's hungry. It doesn't stop.

But we get there, to Malaga airport. Haven't been here for what, 20 years? I leave Pete in his seat of the buggy for 'travellers needing assistance' and make a dash for our luggage as the buggy guys are always the last through, it seems. I see one of the cases lazily approaching that damn hole in the wall where it will disappear for God knows how long - I vault for it with all the elegance of a giraffe on ice; ain't pretty but I got it. Next was easier. We've arrived...yay!
Flying is remarkably exhausting for Pete now, so I usually get him a-bed as soon as possible. Not today..........
Che and her hubby are not where she said they'd meet us. In fact, it takes two hours of waiting before they show. I called her phone a dozen times, messaged her, emailed her, tried the airport info desk. Even asked the police who couldn't understand my Spanish (coulda SWORN I knew what I was saying!) and chuckled in sympathy when I showed them the address she'd given me - a PO box..duh.
Oh, she forgot to tell me she had a separate phone for Spain..................
Well, we got there....wherever there is, because it has no address. It's called 'un-named road' like most tracks in that area.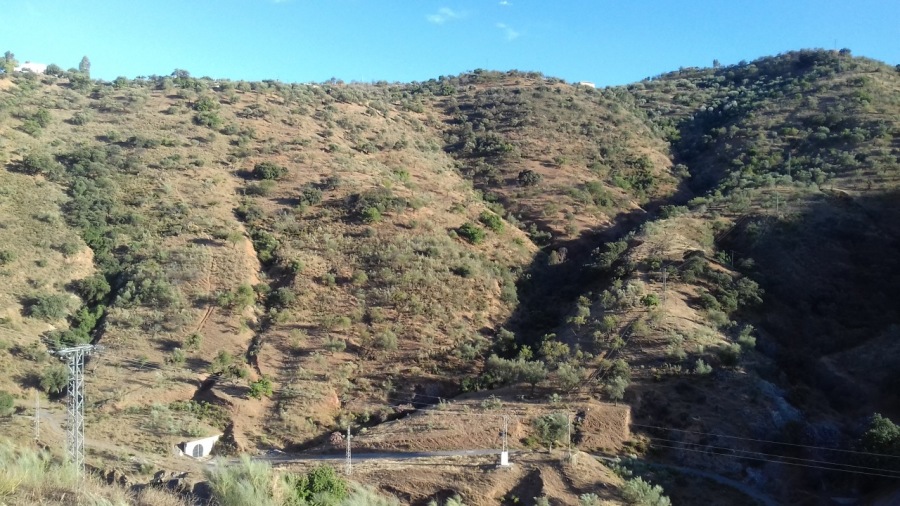 The pic is one view from her villa. Those hills are remarkably steep and endless. The thinnest of soil covers unforgiving flint, granite and limestone that can only at best produce almond and olive trees for cultivation. Drought-ridden and parched, I would watch in awe and something like guilt, the locals next to them as the had to fetch water from the near-dry stream down below and the goat-herder as he climbed down then up those treacherous hills every evening to water his flock.
Little did we know that would be just the start of a very long day.

""
You may be interested in these jobs
---

Salutem Shared Services

Redruth, United Kingdom

The Rose House Support team are recruiting members for their work family · Rose House is a 3-bedroom residential home situated in a quiet, rural location not far from the town of Redruth and the spect ...

---

Next Level Sports Group

Devon, United Kingdom

Part time

Next level Sports Management Group based in London and Brussels are seeking aspiring individuals to join their team as trainee football scouts. · Moderate experience required and applicants are not re ...

---

APS Group

preston on the hill, United Kingdom

We are looking for a number of Insertion Operators to work within a quality focused, high-volume and demanding continuous production environment. · You will commence operating fusion machines, but wil ...