What do I want?
It's a curious question; at least, for me. I'm not corporate, 'branding' myself, nor am I seeking a job. As far as I see it, I have nothing to lose but much to gain in my personal curiosities. So....what am I doing here? Am I predictor or prey, voyeur or player, convicted, reliable, trustworthy? Am I worthy in any respect for that matter?
More of my life has been a fight just to stand still, but the ground has shifted, yet again. To me (and I expect to most of you) who would like to think solid ground is what we stand on, what truly lies beneath our journey's floor is forever fluid. Tectonic plates that are perpetually forcing us to our knees. We have less control than we'd like to imagine; but I imagine that some of you know that. Being on Bebee has taught me an awful lot.
Let me lay out some simple truths, IMHO:
1. BB (ya know...like LI is LinkedIn) is contrary. Certainly in where I've looked, it has become 'to whom you lay allegiance'. 
2. I cannot (nor will not) attempt to outsmart the smarts. I don't care for that.
3. There are some magnificent thinkers and writers on here that I have learned so much from; kudos to the 3 J's and one Javier 🐝 beBee. 
4. I have never had so many men vent their anger at me. I have also not met so many genuine and compassionate men as here: for their hearts AND minds!
5.  I have never had the pleasure to read such a plethora of diverse minds that examine themselves - that a HUGE point!
For me, what I have been granted here involves immersion: I read better from what others do/say; better yet, from what they don't. I expect there a lot of us 'between the lines' readers. It also shuts me up...did I have anything to say?
The competition is fairly fierce and unforgiving; not used to that coming from LI, (caveat: in my capacity, but I use that platform for other things. This is my go-to if I want to grow, experience, love, re-learn. Is the cost worth it? Probably, but I have lots to learn and my hour-glass runneth dry!
Seems to me LI has pulled up its socks...finally. I wouldn't want that at the cost of a more 'conversational' platform as Bebee but, hey, that's business.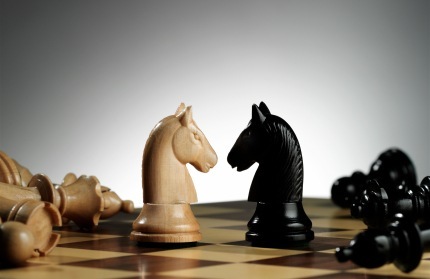 Pity. I'm too old and clearly, too young for this :)
You may be interested in these jobs
---

loveholidays

London, United Kingdom

Why loveholidays? · At loveholidays, we're on a mission to open the world to everyone, giving our customers' unlimited choice, unmatched ease and unmissable value for their next getaway. Our team i ...

---

Nigel Wright Recruitment

Newton Aycliffe, United Kingdom

Your next opportunity: · Nigel Wright are delighted to be recruiting an Accounts Payable Assistant for our client in Newton Aycliffe. The role has a hybrid offering of 3 days office / 2 days home per ...

---

TimePlan Education

London, United Kingdom

ASSISTANT SCHOOL BUSINESS MANAGER · A Good Secondary School based in Redbridge, is looking for an Assistant School Business Manager to join their team ASAP. · The School · This large secondary school ...