4 years ago · 1 min. reading time · 0 ·
What do I want?
It's a curious question; at least, for me. I'm not corporate, 'branding' myself, nor am I seeking a job. As far as I see it, I have nothing to lose but much to gain in my personal curiosities. So....what am I doing here? Am I predictor or prey, voyeur or player, convicted, reliable, trustworthy? Am I worthy in any respect for that matter?
More of my life has been a fight just to stand still, but the ground has shifted, yet again. To me (and I expect to most of you) who would like to think solid ground is what we stand on, what truly lies beneath our journey's floor is forever fluid. Tectonic plates that are perpetually forcing us to our knees. We have less control than we'd like to imagine; but I imagine that some of you know that. Being on Bebee has taught me an awful lot.
Let me lay out some simple truths, IMHO:
1. BB (ya know...like LI is LinkedIn) is contrary. Certainly in where I've looked, it has become 'to whom you lay allegiance'. 
2. I cannot (nor will not) attempt to outsmart the smarts. I don't care for that.
3. There are some magnificent thinkers and writers on here that I have learned so much from; kudos to the 3 J's and one Javier 🐝 beBee. 
4. I have never had so many men vent their anger at me. I have also not met so many genuine and compassionate men as here: for their hearts AND minds!
5.  I have never had the pleasure to read such a plethora of diverse minds that examine themselves - that a HUGE point!
For me, what I have been granted here involves immersion: I read better from what others do/say; better yet, from what they don't. I expect there a lot of us 'between the lines' readers. It also shuts me up...did I have anything to say?
The competition is fairly fierce and unforgiving; not used to that coming from LI, (caveat: in my capacity, but I use that platform for other things. This is my go-to if I want to grow, experience, love, re-learn. Is the cost worth it? Probably, but I have lots to learn and my hour-glass runneth dry!
Seems to me LI has pulled up its socks...finally. I wouldn't want that at the cost of a more 'conversational' platform as Bebee but, hey, that's business.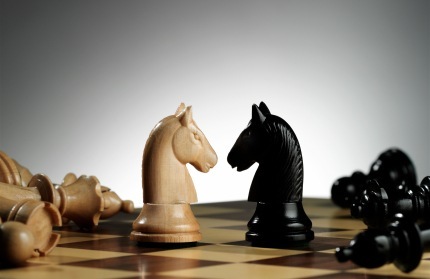 Pity. I'm too old and clearly, too young for this :)
You may be interested in these jobs
Found in: Talent UK - 3 days ago

---

Superprof

Royal Tunbridge Wells

fulltime, parttime

Company Profile · Superprof is the UK's leader in private tutoring and dedicated to connecting those who want to learn and those who want to teach. Our knowledge-sharing platform allows tutors and students to find each other easily and in total confidence. · Superprof was born in ...

Found in: Jooble GB - 22 hours ago

---

We have a great opportunity for a confident, flexible and resilient team player, to join our Technology Services team at StepChange Debt Charity in Leeds, as a Business Analyst. Tech Services is a fast-paced environment with a great group of people who bring lots of skills and k ...

Found in: Talent UK - 3 days ago

---

Specsavers

Bristol

Permanent, Part Time

What you'll do · Experienced Optical Assistant · Location: · Filton Abbeywood · Salary: · Competitive dependent on experience · Hours: · Part time – between 1 to 3 days (Weekend work is essential) · Previous Optical experience is essential for this role