What to do with the children?
Reading Donna Wood's recent offering Guns / Mentality, she asks what's wrong with us rather than the the seemingly endless arsenal of weaponry a person can lay his hands on. It's a good question: What's wrong with US?  Following that, I read Pascal Derrien's delightful journey of childhood Dawn on Wheels. I both felt soothed and a little envious at that!
With our first grandchild 18 months old, it'll be a different struggle for parents than we had; our kids were 8 & 9 when we had our first computer, and didn't have a cell until the end of high-school. Thank God, I think...
With the gobsmacking list of ever-growing apps and social media threatening to steal your child's attention, how do you keep them safe? Can you keep them safe? There's helpful 'guides' like this everywhere; tutoring parents on what's wholesome or not for your child.
The problem is how to say no, not at what do you say no, no? Dunno.....
Seems to me we're beginning to see the true evil of the internet and all it's minions. Kids (anything from 0 to 18...older if you're American) are curious. It is their nature, and it's how they learn the world. Like Pascal said in the very first paragraph of his buzz;
It was the same ritual everyday and I was welcoming the monotonous procedure with a feeling made of excitement, routine and bliss. I perhaps cannot find the right words but what I can say is that it was overwhelmingly more powerful and intense than anything else I had gone thru before. Its hard to describe the mindfulness state and enjoyment I was experiencing daily. I can remember clearly all my senses not being indifferent to the natural surroundings. 


Pascal Darrien
Not only are our children under peer and adult pressure, but institutional pressure of academia (or is it the school's onus to get their quota?).
Pascal Derrien
, in comment to 
Donna's 
Gun/Mentality
 buzz, points at the US system of education, and he has very valid points! 
But what of the pressure of parents? They don't let their kids go scampering 'round the countryside on adventures like Pascal did.  They don't have the time. Middle-class parents (particularly American) - ya know, the one's that are meant to produce our next 'Presidents and Pioneers' have taken steps to orchestrate their kids' fun times with a heinous schedule of soft-ball to gymnastics to football etc. It's understandable how they got there - to keep kids safe from predators, but it's backfired IMHO; they've become imprisoned by our fear and now, by the wonts of social media. So we keep them busy instead...too busy. There's no time, between homework and the mandatory after-school run of fun, for the children to just be...kids.
We've all seen the soccer-Moms & Dads; the ones who will - often unknowingly - impose their own desires and ambitions on their kids. This coaching is not good; certainly not healthy. Now if you're teaching your kid fly-fishing, that's wonderful because you're spending quality time chatting, laughing, fishing, messing about, messin' up - that's the old normal.
For all the wonders of the World Wide Web, it's often a killer and a barren place for childhood. As adults, we've tried and failed to curtail or control this entity. If we say 'no', they'll just go to a friend. We know that. Good God, if I'd had Facebook as a child, you wouldn't be reading my rant! For kids, knowledge is best discovered, not handed out like treats and poison. So what are you going to do about childhood? Will it be lost? Love to hear your take.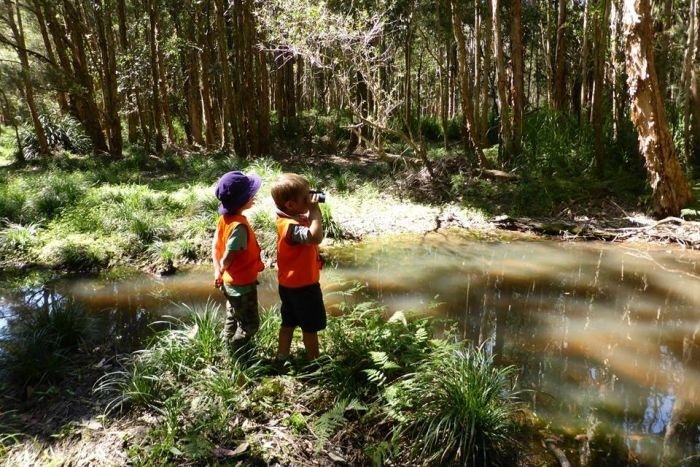 http://www.abc.net.au
"
You may be interested in these jobs
Found in: Jooble GB - 5 days ago

---

Adversa Recruitment Limited

Rotherham, South Yorkshire

Temporary

Children's Social Worker - Child Protection Team Introduction · We are currently looking for experienced Social Workers to join our Local Authority clients in the South Yorkshire area. · We are looking for a Social Worker with a minimum of 12 months experience of working wit ...

Found in: Jooble GB - 3 days ago

---

Bennett Construction Ltd

London

The Role · We are seeking an experienced, professional MEP Manager to manage service installations for our London based residential project.Key Responsibilities · Responsible for managing all service installations strictly in accordance with The Clients Specifications and in line ...

Found in: Talent UK - 3 days ago

---

Halfords

Farnborough

Part time

£11.03 per hour + performance related incentives · This position is based at our Farnborough store. Core hours are 30 per week plus overtime. · Ready to take the next step in your Retail career? Take your knack with customers to the next level, working with your team to wow every ...