1 year ago · 2 min. reading time · visibility 0 ·
What to Know Before Becoming a Barrister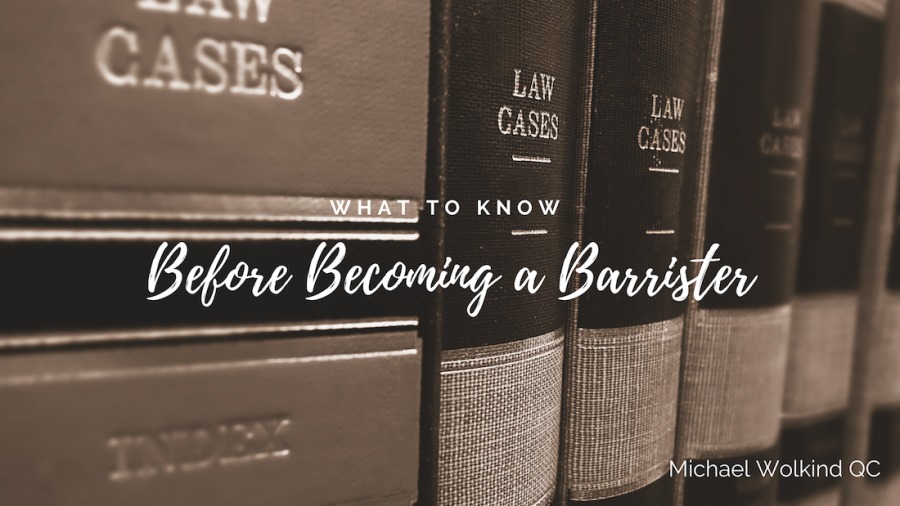 It can be incredibly challenging to attain a career in law, especially if you've decided to become a barrister. A barrister is a specific type of lawyer who often specialises in Court advocacy. People may consider practice as a barrister to be more complex than acting as a High Street lawyer. That may start with the training that is required. While it can be arduous, becoming a barrister may lead to an exceptionally rewarding career.
Here are some points to know before setting out to become a barrister.
What are the responsibilities?
Similar to a regular lawyer, the typical tasks of a barrister depend on a few different factors, including the area of practice. However, there are basic tasks that nearly all barristers take on 
Some of these responsibilities include:
– Representing their clients in court
-To include cross-examination and making speeches 
– Creating or approving  legal documents
– Negotiations for settlements
– Being well educated with the principles of law
– Persuading a jury or other tribunal of your client's case
What is the typical salary of a barrister?
The typical salary of a barrister will vary according to the area of practice, and then the success and reputation of the practitioner.  One matter to note is that the  majority of barristers are not salaried employees but self-employed individuals. 
Furthermore, barristers who are just beginning their careers are inevitably starting with  a much lower payout. The employed salaried barristers will have more certainty but less earning potential. 
What are the education requirements?
To become a barrister, one must have at least an undergraduate degree in law. After that, they must enter a bar professional training course (BPTC), which takes an entire year to complete. It's possible to take this course part-time, but then it would take two years instead of one.
Receiving entry to the bar is not as straightforward as it may appear. It is one of the most competitive programs. Even good exam passes do not guarantee a tenancy is a set of Chambers. Inevitably, the better graduate degree will lead to more pupillage interview. Pupillage is a required stage of "apprenticeship" where for a period of at least a year the pupil will trail an experienced practising barrister before applying for a tenancy..  A degree lower than a  good 2 will reduce the offers of pupillage. During that period you must impress members of chambers, preferably with quiet confidence, dedication, and an appropriate amount of flair!
While becoming a barrister does take time and perseverance, it is certainly worth it in the end.. People who choose this career path can expect fulfilling,  and perhaps lucrative, careers.
Originally published on Michael Wolkind QC's website. 
You have no groups that fit your search