5 years ago · 3 min. reading time · 0 ·
When Harry Met Sally – Who Do we Blame?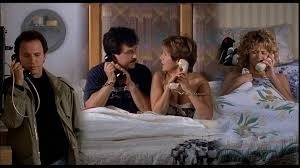 When Harry Met Sally was the date film of the late 1980's famous for that scene in the restaurant. It made stars of Billy Crystal and Meg Ryan
The film was directed by Rob Reiner and written by Nora Ephron.
However Nora Ephron's writing career came about through a series of events involving her marriage to Carl Bernstein and its subsequent breakdown.
But who do we blame?
Well here is the list I would start with:-
Richard Millhouse Nixon
Harold Wilson
James Callaghan
G Gordon Liddy
Peter Jay
Margaret Jay
Jack Rosenfeld, Editor of the Washington Post
Bob Woodward
Carl Bernstein
I can hear you now looking at that list and wondering how on earth can these people be factored as being to blame for "When Harry Met Sally".
Well stick with the idea – it gets convoluted.
Richard Nixon, former President of the United States. Nicknamed Tricky Dickie for his ability to work within Washington's mire and still come up smelling of Roses. His role in ordering the break-in at the Watergate Hotel into the Offices of the Democratic Party has gone into legend. This led to his impeachment, resignation and his Vice President, Gerald Ford taking on the role of President in the White House. Gerald Ford was once described as being unable to Ucturate and masticate a stick of Beamans at the same time.

G Gordon Liddy, one of those indicted and imprisoned for his role in the Watergate Scandal (there are others too numerous to list). He is included here partly for his role in Watergate but also for his appearance as a villain in a guest role in Miami Vice, where he wore the most 80's style of coat you have ever seen in your life.

Harold Wilson, Former Prime Minister of the United Kingdom (not to be confused with Mike Yarwood). First became Prime Minister in 1966, lost to Ted Heath in 1970 and then resumed again in 1974 (in that year there were two general elections and he managed to win both of them – just.) In 1976, he decided he no longer wished to be Prime Minister and this led to the premiership of:-

Jim Callaghan (aka Sunny Jim), Former Prime Minister of the United Kingdom. Also Father to Margaret Jay and also Father in law to Peter Jay, Broadcaster. He is included in this list for giving Peter Jay the job of Ambassador in Washington – thereby taking Margaret with him.

Margaret Jay, whose role in the events leading to "When Harry Met Sally" are both peripheral and crucial. This being she had an affair with Carl Bernstein. Now a Baroness in the House of Lords.

Peter Jay, Broadcaster, Journalist and Ambassador for the Court of St James to the United States.

Jack Rosenfeld, The Editor at the time of the Washington Post. Boss of those two Journalists Bob Woodward and Carl Bernstein. He is included as he allows them to follow up the leads which lead to their uncovering the break-in at the Watergate Hotel and who it lead back to and the ramifications thereafter. Played in the film by Jack Warden.

Bob Woodward, Journalist. He co-wrote the reports about the Watergate Scandal which led to a film being commissioned which became "All the President's Men". Played in the film by Robert Redford

Carl Bernstein, Journalist. He co-wrote the reports about the Watergate Scandal which led to a film being commissioned which became "All the President's Men". In addition, at the time the initial script was being written by William Goldman, he was dating Nora Ephron and they decided they would write a version of the screenplay themselves (which was originally meant to be written by William Goldman). Carl Bernstein was played in the film by Dustin Hoffman.
The film ended up being written and was a huge hit, Directed by Alan J Pakula. The film won some academy awards and made the names of Woodward and Bernstein still resonate today.
Carl Bernstein then married Nora Ephron.
Carl Bernstein while married commences an affair with Margaret Jay. This caused a massive stink, much embarrassment and led to the breakdown of his marriage to Nora Ephron.
Nora Ephron decides to write a novel about her marriage and its breakdown called "Heartburn". The book is a hit and she is then invited to turn the book into a screenplay. A film gets made and the script is good, bringing in top talent like Jack Nicholson and Meryl Streep. The film is a hit and Nora Ephron starts writing other films.
And this eventually leads to "When Harry Met Sally".
In reality you cannot blame anyone for this film. It is entertaining, witty, warm and charming. But this article does illustrate how often things come out and decisions made later on which are the result of a confluence of decision made by others without any input from you or even the awareness these decision have been made. It also shows how connected we all are in ways which do not always seem apparent.
Now next time I might decide to explore the role of Attila the Hun in the making of "WKRP in Cincinnati".
"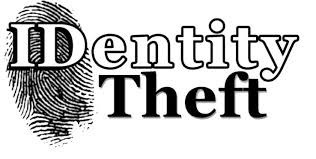 6 years ago · 2 min. reading time
Originally Published on LinkedIn · Dec 3, 2015 · Yesterday I received a connection request. · I car ...
You may be interested in these jobs
Found in: Adzuna GB Premium - 5 hours ago

---

James Andrew Recruitment Solutions

West Midlands

contract

We are currently working with one of the UK's largest local authorities, who are looking to appoint a Head of Transactional Services on a minimum 6 month interim assignment. · The role will be hybrid, predominantly working from home, is a full time assignment and is due to start ...

Found in: beBee S2 UK - 3 days ago

---

UK Labour and Trades LTD

Poole

Full time

Painter required to work on a refurbishment project based in Poole. Duties for painter to consist of general gloss and emulsion work. Painter will not need cscs card for the position but must have own tools. If you are a Painter interested in this position please call or email fo ...

Found in: beBee S2 UK - 1 day ago

---

ACHIEVE TOGETHER LIMITED

Saxmundham

Full time

Waking Night Support Worker · Location: Middleton, M24 · Up to: £9.60phr · Are you a looking for your next career adventure? Are you passionate about supporting and inspiring people we support to live healthy, happy, and meaningful lives? Do you want a career that is fulfilling ...