2 months ago · 1 min. reading time · visibility ~10 ·
Why Is The World The Way It Is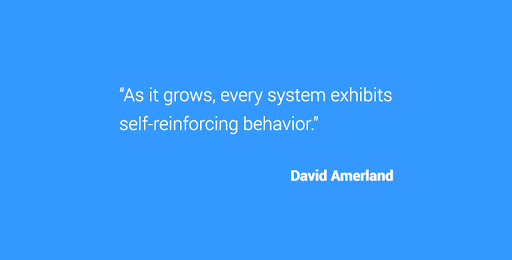 As you look at the external world and try to understand why it is the way it is and as you take short glances inside yourself and try to understand why you are the way you are, consider that every system that survives tends to look out for itself and exhibit risk-averse behavior. We tend to dislike change, avoid anything that will require a lot of work without obvious reward in sight and, when pressed, feel threatened by anything we don't understand.
This is classic system behavior and it is the same regardless whether the system in question is organic (like you or me, or a beetle) or inorganic (like a car engine or a company).
The magic of success happens when we understand the bottlenecks this produces and work to re-engineer the system so that its behavior changes.
You have no groups that fit your search