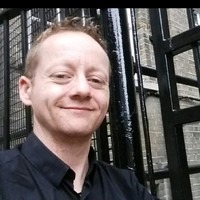 About Ben Mitchell:
Highly experienced retail and NHS facilities manager. 
Trained merchandiser with experience in stock control and inventory management.
Experience
Onboard Administrator
August 2022 to October 2022 (Contract)
Being the first point of contact and providing support for all general enquiries and responding in a timely and accurate manner 
Effectively managing email inboxes and ensuring all tasks are completed within the SLA 
Knowledge of working with HR systems and multiple systems,  as well as an in-depth understanding of MS Office packages.
Updating and maintaining quality data in various client databases
Carrying out Right To Work checks in line with UK Government Immigration regulations and requirements
Patient Transport Liaison Officer at UCLH
May 2022 to August 2022 (Contract)
Using Cleric and Epic to book patients ready to be transported home.
Ensuring daily PFT's and KPI's are met.
Undertaking various roles including control and fleet management.
Assisting with special projects when required.
Utilising the control system in recording patient related information, planning patients to specialist medical vehicles and controlling the resources.
Working at various sites NHNN, UCH, MCC, GWB.
Received praise from the Trust for assisting patients.
Primary Distribution Planner at Asahi Beer UK Ltd
September 2021 to April 2022
Managing and distributing sales orders to 3PL's such as P&O for major Asahi brands such as Peroni, Tyskie and Asahi.
Optimizing the split of sales orders across the warehouses to ensure efficient use of stock.
Investigated blocked orders after daily release to 3PL's to keep late released orders to a minimum.
Working with demand planners to resolve problem sales orders.
Attend daily operations calls with all 3PL's to facilitate smooth communication between teams and to firefight any stock, incidents and BBE issues.
Provided cover for inventory manager.
SAP, ORACLE & ERM user
Environmental and Recycling Consultant at Ben Mitchell Environmental Consulting
August 2019-September 2021
Contracting for local London Waste Authorities including Harringay, Islington and Barnet, project managing and planning waste, recycling improvement and cost reducing budgets.
Improving efficiency in collection of waste and increasing methods to collect and separate waste at source.
Currently project working on projects Colchester General and Kettering hospital to streamline all waste and recycling streams utilising sorting tables and setting up hazardous waste & EFW. 
Senior Support Manager Kings Cross Estate Services 
March 2019 – August 2019 (6 Month contract)
Responsible for the complete management of the municipal waste service of the entire Kings Cross Estate.
Project managing recycling to reduce general waste and costs for clients such as Havas, Argent, Demised, Coal Drops Yard, Western Transit Shed and all Pancras squares 
Created and initiating cost reduction massively within first month through developing a system of recycling that accurately measures waste to recharge clients
Educating staff and vendors about recycling and separating at source 
Creating sorting tables to pre-sort and separate waste prior to disposal with Veolia 
Set up reverse vending machines initiative across the entire estate providing incentives to customers to encourage recycling 
Worked with Veolia in developing a coffee cup separation at source scheme that helped reduce the cost of disposal dramatically.
Developed a plastic glass returns scheme with vendors for large events which dramatically reduced the usage of plastic and clean up times, saving productivity and costs.
Senior Contract Support Officer Waste and Recycling London Borough of Hounslow
November 2018 – February 2019 (3 Month Contract)
Was responsible for the operational delivery of contract management, including implementing quality control procedures and performance management.
Initiated & implemented ideas and strategies that improved supplier performance and budget.
Engaged with the community, giving presentations; visiting residents; advised on issues including composting; food waste and advising better recycling and fly tipping prevention.
Contract managed supplier performance that complied with appropriate EU and UK EWC Regs professional standards and the Council's vision and values.
Project managed resident waste capacity cases and complaints which reduced significantly.
Dealt with budgetary control and preparation of budget forecasts and estimates.
Provided day to day support to internal and external customers and managed supplier performance enquiries and complaints. 
Investigated formal complaints and FOIs in accordance with the Council Policies. 
Waste and Logistics Manager UCLH NHS Trust, London
March 2017 – September 2018
Responsible for managing 20 waste and 20 logistic operatives
Proactively managed a budget of £350,000 per annum
Consistently achieving 100% SLA/KPI scores since March 2017, previously 97.4%
Report monthly SLA/KPI scores, financial, tonnage and strategic planning for main sites and 5 interim satellite sites.
Trained staff on EU and UK EWC Regs, infection control, H+S, segregation etc.
Advised UCLH on all aspects of waste management
Introduced and rolled out new waste recycling initiatives and strategies that have reduced tonnage sent to landfill and associated costs, significantly reducing the Trusts carbon footprint
Carry out investigations and regular RAMS audits throughout the Trust.
Interserve FM Duty Operations Manager (UCLH NHS Trust), London 
April 2013 – March 2017
Daily operational management of 6 flagship sites in the UK's largest NHS Trust overseeing 400 staff
Key interface between NHS and Interserve; also, between all internal departments
Managing and leading change to ensure minimum disruption to core activities
Implementing and supporting company P&L strategies
Monitoring and reporting SLAs and KPIs both internally and externally
Responsible out of hours for total FM operation incorporating a further 4 sites
Resource planning, ensuring any problematic areas have appropriate cover
Adhering to and enforcing all OH&S legislation and regulations as per IFM's guidelines
Training and development of staff
Regular surveillance tours of Trust Estate to identify concerns and opportunities
Local project management activities and supervising work of contractors
Risk assessed all products used by Estates engineers at Eastman Dental Hospital, UCLH Estates department and other UCLH Interim sites.
Experienced with Sevron Risk Assessment software.
ACHIEVEMENTS
I was asked to review the performance and methodology of the goods in and logistics of UCLH in respect of the ability and expediently to get urgent surgical instruments and parts from 3PL suppliers to theatres. The inability of the then team to get the parts to theatres had a massive impact on theatres which led to cancellations of surgery. Utilising my logistics and merchandising experience I turned this around by analysing productivity, efficiency of breaking down and locating vital products coming from massive pallet bulk deliveries and prioritizing orders by department. I worked with and used data given from theatres, procurement, my own spreadsheets tracking TPPH and efficiency of the goods in and loading bay staff comparing before and after statistics to help prevent IFM from paying the monthly 10k fines and massively reduced the times it took to deliver vital parts which prevented us from losing the contract to carry out the services. 
I created a trial in conjunction with UCLH and agency    staff to improve the time it took porters to transport patients to the imaging department. This eventually led to the Trust providing the necessary captial to carry out a more effective portering service that had a massive impact on the ability to provide a bespoke dedicated service to imaging which took up the bulk of portering patient movements. I used 10 porters and a dedicated porter controller that exclusively dealt with imaging patients who collected patients to and from all areas of the hospital back and forth to the imaging department. This meant a lot of the imaging work was taken away from the main portering service and freed up more main pool porters to concentrate on patient movements in the rest of the hospital which has been massively impacted by imaging. It was far more cost effective and enabled us to get the go ahead from the trust who provided the captial we needed to carry out a more effective portering service.
Was main person in charge of, managed and responded to major incidents including the intake of patients that were involved in the Westminster terror attacks and Grenfell Tower.
Royal Free Hospital, London – Logistics Manager
June 2009 – April 2013
Overseeing internal logistics and managing 80 staff;
Ensuring availability of staff and budget management
PEAT (Patient Environment Assessment Tests) on wards food auditing cleanliness, infection control patient environment;
Implemented several operational processes & had a significant impact upon costs, care levels and internal processes.
Ensuring the delivery of a high-quality patient centred portering and waste disposal service
Responsible for an annual budget of £1,300,000
Creating and monitoring monthly KPI's (Quality, Financial, Patient focus and Staff development);
Allocated and budgeted labour by planning and monitoring working rosters and overhead costs;
Researching, organising and implementing agency contracts;
Site management duties responsible for responding to fire, security and crash calls;
Responsible for the advertising, interviewing, selection and induction of all porters and waste porters, placing special emphasis on attracting and retaining quality portering staff;
Actively monitoring sickness, absence & staff P&C;
Making recommendations for implementing new working practices within agreed timescales;
Risk assessment duties, answering patient complaints through investigating incident reports
Giving weekly waste compliance and Teletracking presentations to medical professional staff;
ACHIEVEMENTS
Developed and rolled-out a 12-hour shift roster saving £250k per year in agency fees;
Created new needed supervisory positions and portering posts, streamlining the department;
Created, developed and project managed the consultation for organisational change of the rosters gaining UNISON approval;
Volunteered for over 20 hours off-shift when hospitals east wing had a power outage;
Received high praise from Facilities Director when HRH Prince Andrew visited the Trust;
Achieved Trust award for the turnaround of a patients experience from negative to positive by my personal involvement in the patient's cancer care treatment and recuperation;
Project managed the implementation of the Teletracking system that revolutionised the way the hospitals portering system is run which helped improve the efficiency of the department;
Performance has been described as exemplary by line manager;
Have "set the bar high" according to the Deputy Facilities Manager of another NHS Trust
Entertainment UK: Head Office DVD Merchandiser
October 2006 – October 2008
An analytical role where the key objective was to plan and trade successful DVD stock packages in 306 Asda stores nationwide.     
Maintaining a comprehensive library of appropriate data optimizing the sales volume and profitability of designated product areas
Planning budgets and presenting sales forecasts and figures for new ranges 
Planning of ranges and preparation of sales and stock plans in conjunction with buyers
Responsible for replenishment and forecasting of 800 ASDA DVD SKU's across the store portfolio
Provided expert availability analysis commentary to ASDA daily to assist the resolution of polling problems and out of stock issues.
Tesco: Head Office - Merchandiser: Graduate Trainee Scheme
Joined Tesco Head Office on graduate trainee scheme within the merchandising function. Promoted to Merchandiser for the DVD department
Forecasting and allocating DVD merchandise stock packages to stores within my designated region
Working with Buying team to plan and trade ranges effectively
Responsible for more than £50 million turnover per year.
Tesco: Stores - Replenishment  Manager
June 1997 – October 2004             
Joined Tesco as a customer service assistant in 1997 and progressed within the business, developing my experience through supervisory and department manager roles and culminating in my role as Replenishment Assistant Manager.  Working in a 90,000 square ft Extra store, I reported into the Store Manager and oversaw a large team. 
Responsible for 40 staff and sales of over £400,000 per week 
20% LFL growth in sales after a few months of implementing aesthetic departmental change; 
Supported Store Manager in maintaining all standards consistently achieved no.2 sales ranking in Tesco UK region
Managed store and staff KPI's: (margin / budget control, sales, waste, range planograms, market participation, development plans, appraisals and setting key objectives)
Consistently achieved above 98% availability when running the Dot.com department
Set up new stores delicatessen counters in region, training new staff in the process;
Implemented and strategized innovations to achieve sales quotas consistently; 
Created and implemented turnaround strategies for lagging stores in area; 
Consistently engaged with staff and customers to ensure quality customer service
Extensive experience including work on counters, non-foods, grocery, produce and stock control;
Strengthened cross functional relationships especially with trading, distribution, operational and sales contacts within suppliers and distribution centres
Education
Swansea University
October 1999 – July 2003
LLB Law 2.1 Health and Safety Law, Criminal, EU, Tort, Probate, Civil Liberties, Constitutional law and Criminology. 
Professionals in the same Construction / Facilities sector as Ben Mitchell
Professionals from different sectors near London, Greater London
Other users who are called Ben
Jobs near London, Greater London
---

The London Clinic

united kingdom, United Kingdom

£40,000 - £60,000 per year

Clinical Pharmacist with On-Call (Band 6) · An exciting opportunity has arisen for an enthusiastic and highly motivated individual to join our team of rotational clinical pharmacists. We are looking f ...

---

Welcome Break

Cobham, United Kingdom

Permanent

£28,000 - £28,000 per year

Location: Cobham, Surrey, KT11 3DB, United Kingdom, KT11 3DB · Job ID: 120733 · Team: General & Admin (TMGA) · Job Type: Permanent · Assistant Hotel Manager · Ramada Hotel, Cobham Services, KT11 3DB · ...

---

Wayman Education

London, United Kingdom

Full time

Are you an enthusiastic qualified Primary Teacher looking for an exciting upper Year 3 Teacher role from immediate/January start? · Do you want to work in a school that is dedicated to nurturing well- ...