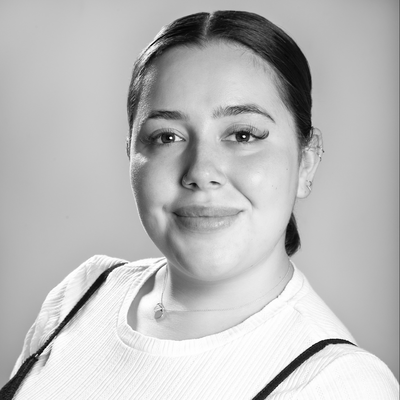 About cree bashford:
I am an experienced photoshoot producer looking for a new challenge.
Experience
• Responsible for planning and organising all shoots for the brand including ecommerce, stills, and
flats
• Assist the PM in producing all campaign shoots for the brand including international and national
travel shoots
• Negotiating rates/usage and booking all photographers, ADs, MUAs and lightings teams for all the
studio campaigns, ecommerce and location shoots
• Organising location houses, studios, accommodation, travel and catering for full team on shoots and
organising necessary permits and licences, including kids licences
• Being the runner on location shoots and making sure every need is looked after
• Tracking and monitoring the budget for each shoot and providing regular updates and budget reviews
with the Head of Creative and the Production Manager
• Prepare and organise the outfitting sessions with external stylists and fit models, ensuring all
product is ready for session, styling notes are collated and imagery ready to insert into the shoot
bible.
• Pitching new ideas in seasonal brainstorms for photoshoot ideas, props, teams etc
• Managing the upload of all imagery on to internal servers and ensuring ecom teams have all assets
for launch
• Managing the Production Assistant ensuring workload is completed and all samples are being logged on
our internal photography tracker
• Ensuring shoot and style guidelines defined by the Head of Creative are adhered to by external studio
and freelance teams
• Order all props, production kit and anything else needed on shoot while maintaining the set out
budget
• Producing call sheets for all location and studio shoots and ensuring all teams have been sent
Education
BA (Hons) Digital Photography
Ravensbourne College of Design and Communication
Professionals in the same Marketing / Advertising / Public Relations sector as cree bashford
Professionals from different sectors near Godalming, Waverley District, Surrey
Jobs near Godalming, Waverley District, Surrey
---

SCR Recruitment Services

South East, United Kingdom

We are looking for passionate support workers who personally wants to make a difference in the lives of young people from traumatic backgrounds. · As a support worker you will work as part of a team o ...

---

Revolut

London (Greater), United Kingdom

Full time

About Revolut People deserve more from their money. More visibility, more control, more freedom. And since 2015, Revolut has been on a mission to deliver just that. With an arsenal of awesome products ...

---

Creative Tax Recruitment

Chichester, West Sussex, United Kingdom

Full time

This successful practice demonstrated one of the best growth rates amongst mid-ranked firms, and the corporate tax consultancy team saw high double-digit growth. · The role will involve dealing with t ...