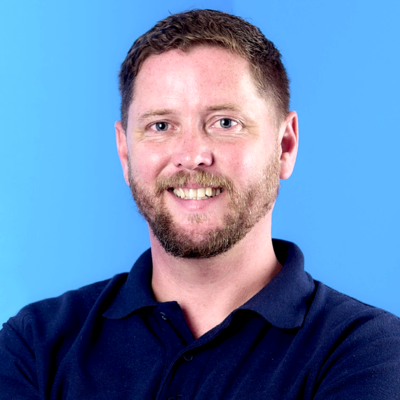 About Gary Callinan:
I wanted to share a bit about my journey with you.
Currently, I'm the proud owner of Hey You Brands, a venture that has been my anchor through
the twists and turns of the pandemic and some challenging financial times.
While running my own show has been incredibly fulfilling, I've come to a point where I'm
yearning for a bit more stability and long-term security—for both myself and my family.
So, here I am, eagerly looking to transition into a full-time role.
Before my Hey You Brands adventure, I was the Design Manager at We Love This and before
that, Make Events. It was there that I honed my skills in event design and management. The
autonomy of self-employment has been fantastic, but now, I'm drawn to the stability and
camaraderie that a traditional employment setup offers.
My background in orchestrating the visual aspects of events, coupled with my knack for
branding, design, and digital communication, makes me a perfect fit for a dynamic team like
yours. I've led projects from start to finish, collaborating with a fantastic network of
suppliers and freelancers to ensure top-notch results. My passion for fresh perspectives and
innovative approaches aligns seamlessly with my goal of creating memorable and impactful
experiences.
I'm genuinely excited about the prospect of diving back into a team-oriented environment
where I can bring my skills and dedication to contribute to the success of a larger
organisation. My unique experience in both independent and corporate settings equips me
with a versatile and adaptive approach that I'm eager to bring to your team.
I'd love the chance to chat more about how my background aligns with your organisation's
goals and how I can play a part in its continued success. Thank you for considering my
application, I can't wait for the possibility of being a valuable addition to your team!
Warm regards,
Experience
Accu Ltd - 2021 - 23
Brand Manager - Holmfirth
I collaborated closely with the founders, the marketing team,
and external creative agencies to evolve the Accu brand. My
expertise in branding and creative vision enabled me to play a
pivotal role in ensuring the successful execution of impactful
and compelling campaigns.
Hey You Brands - 2020 -23
Managing Director - Huddersfield
My experience and expertise in branding, design, and digital
communications have enabled me to offer a unique
perspective to the company. I successfully executed brand and
print solutions for both new and existing clients, contributing
to the overall success of our projects.
We Love This Ltd. - 2020 - 20
Creative Lead - Leeds
I was dedicated to generating concepts that encouraged
engagement through brand activation via visual
communications.
Make Events Ltd - 2018 - 20
Creative Lead - Wilmslow
I specialised in branding, crafting, and orchestrating live events
for some of the world's most prominent brands.
Simply Better Events - 2012 - 18
Design Manager - Skipton
Pre-event design and planning, creative imagery, brand and
print solutions, and overseeing event delivery.
Wormser Corporation - 2007 - 12
Senior Graphic Design - Manchester
My responsibilities included collaborating with renowned
names such as JLS, Steps, Illamasqua and Swizzels Matlow,
designing and developing packaging from concept to
print-ready artwork.
Education
University of Huddersfield - 2004 - 2006
Bachelor's Degree, Creative Imagery
Batley School of Art & Design - 2002 - 2004
BTEC Higher National Diploma (HND), Graphic Design
Batley School of Art & Design - 2000 - 2002
BTEC Higher National Diploma (ND), Graphic Design
Professionals in the same Marketing / Advertising / Public Relations sector as Gary Callinan
Professionals from different sectors near Huddersfield, Kirkburton, Kirklees
Other users who are called Gary
Jobs near Huddersfield, Kirkburton, Kirklees
---

Aston Charles

Manchester, United Kingdom

Full time

Nimble and able to quickly adapt in a fast-moving sector, yet able to match the technical fire power of the global broking behemoths, it's clear to see why this independent firm's punching well above ...

---

Nobia UK

Leeds, United Kingdom

Join us as a Sales Manager in a regional based role and you'll join Europe's leading Kitchen Specialist. Owning and developing Sales within your geographical location you'll sell kitchens to multi pl ...

---

SNC-Lavalin

Leeds, United Kingdom

Full time

Job Description · We are looking to recruit Design Leads and Engineers at all levels to support our dedicated National Active Travel team across the UK providing technical excellence in this field ...